Although we briefly flirted with Android, we have returned to the Apple fold with brand new iPhone 7s. The fun part about a new phone is that we also got to shop for new accessories. It's kind of like buying a suit—you suddenly realize that you need new shoes and a tie as well. We both switch out cases frequently depending on the activity; a wallet case is great for travel because it means ID, credit cards and phone are all in one place, but if we're going kayaking or hiking we like a waterproof or drop-resistant case instead. We also each have our own sense of style and practicality, so in most categories we have separate picks. Here are some terrific stocking stuffers for the person on your list with an iPhone 7 or 7+.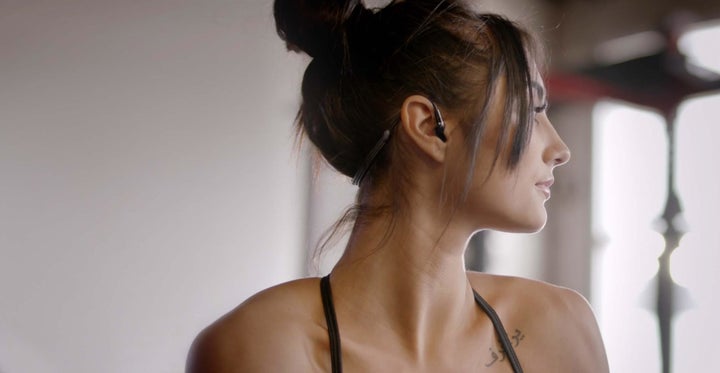 Cordless In Ear Headphones
Jeff's Pick: Jaybird Freedom Wireless Headphones
Sweat proof and with a secure in-ear fit, these wireless headphones are a perfect gym friendly accessory to your iPhone 7. You get eight hours of playtime on a charge so you'll be able to listen to music and make calls on the treadmill or as you're running through the airport.
Mike's Pick: Phiaton Wireless Active Noise Cancelling Headphones
These sleek, futuristic-looking noise-cancelling headphones are Bluetooth enabled, meaning you don't have to be connected to a cord in order to enjoy music, podcasts, or movies at home or on the go. Best of all, they cancel low frequency noise up to 95%, blocking out annoying background sounds.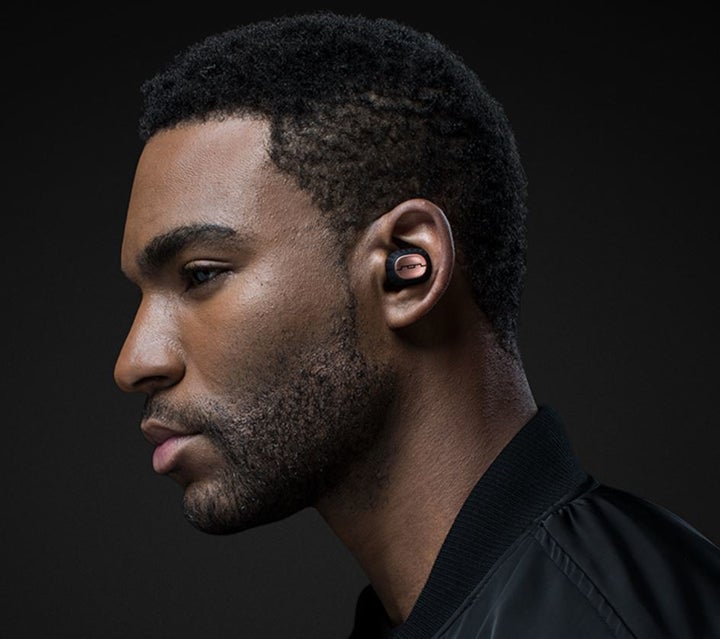 Cordless and Wireless In Ear Headphones
Both: Amps Air Ear Buds by Sol Republic
If you're looking for a completely wireless option, this is the one that we both agree on. Amps Air by Sol Republic gives you three hours of listening and talk time and the nifty carrying case they come in can recharge them about 15 times. The ear buds stay in your ear even while you're exercising and activating Siri is simple. The only challenge we found (or maybe it's more of an advantage?) is that the buds fit so well inside your ear people assume you're talking to yourself if they don't see a dangling wire.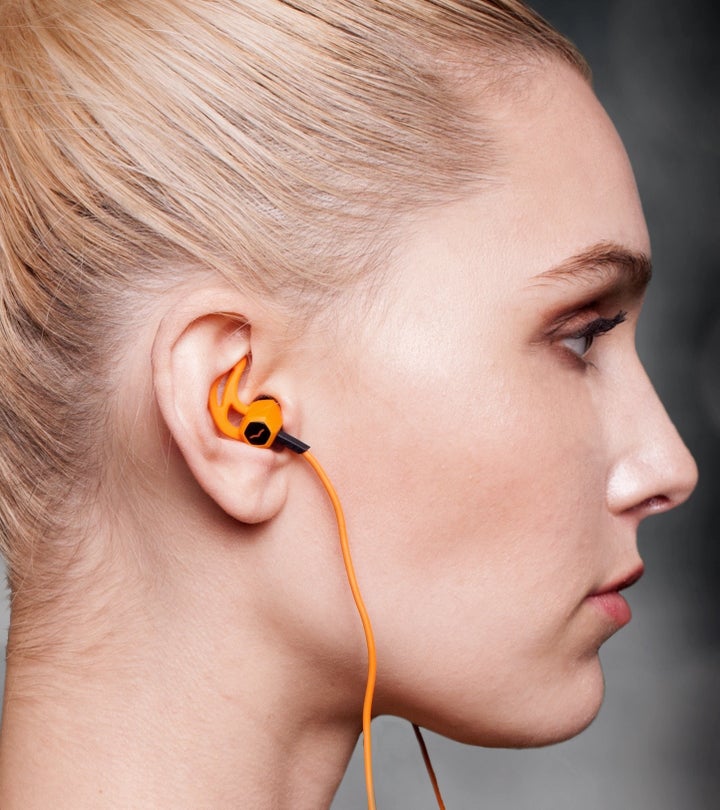 Mike's Pick: V-MODA Forza Headphones
The curved sport fins and multiple-sized fittings on the V-MODA Forza headphones keep these in place whether you are running through the airport or on a treadmill. The high-performance speaker driver delivers unbeatable sound whether you are plugged into your iPhone or the airline entertainment system.
Jeff's Pick: V-MODA Forza Metallo Headphones
With just a little more bling than the standard Forza headphones these Metallo in ear headphones have excellent sound and look great at the same time. You can also accessorize them with a variety of 3D printed custom caps—I went for the Steampunk. And there's a three-button microphone that's great for making calls.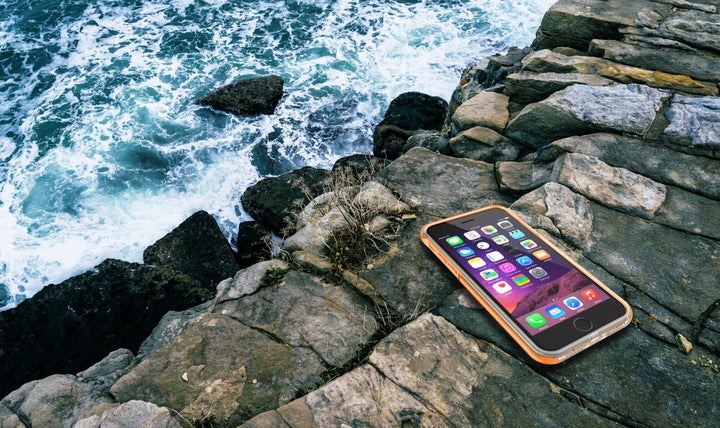 Jeff's Pick: Dog and Bone Splash 44
This super slim (8.9mm) case has a rubber bumper that feels great in your hand. There's tempered glass on the front that resists scratches and fingerprints and a smart looking back. And just in case you encounter turbulence in the air that spills your drink, the entire case is splash proof.
Mike's Pick: Pelican Marine Case
Like our much-loved Pelican luggage, the Pelican Marine Case is designed to protect the things you cherish—in this case my new iPhone—from the elements. Both waterproof and drop-proof, the Pelican case protects your phone from the elements, without adding much in the way of bulk or weight.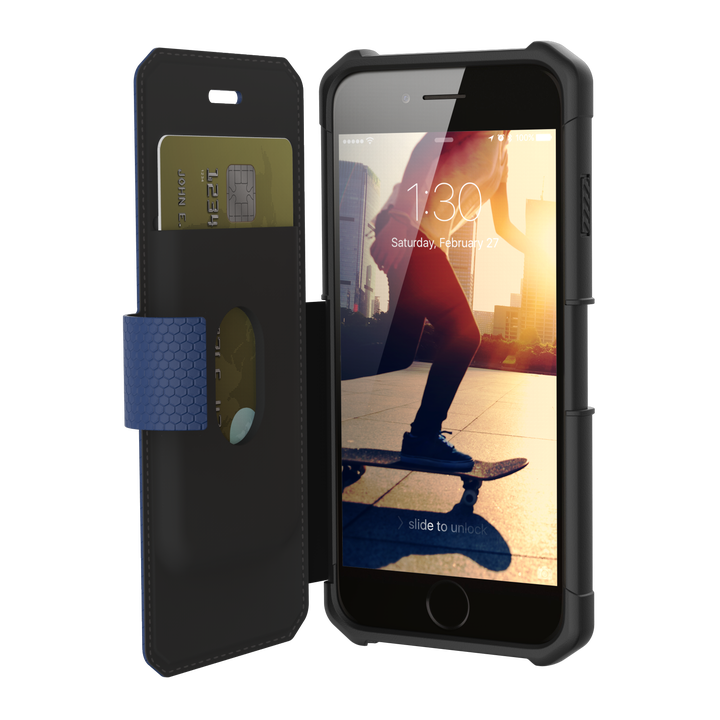 Urban Armor Gear's Monarch version meets two times the military standard for drop testing. Made with an armor frame, impact resistant rubber, alloy metal hardware, a polycarbonate shear plate, and leather finishing touches this is a case that will last longer than you keep your phone. You probably won't need it but it comes with a 10-year warranty.
Mike's Pick: Urban Armor Gear Metropolis
A protective folding wallet case, the UAG Metropolis is multifunctional, providing a rugged shell for your iPhone, a shield for your screen, and a place to stash credit cards and ID. It adds hardly any weight and offers easy access to ports and switches.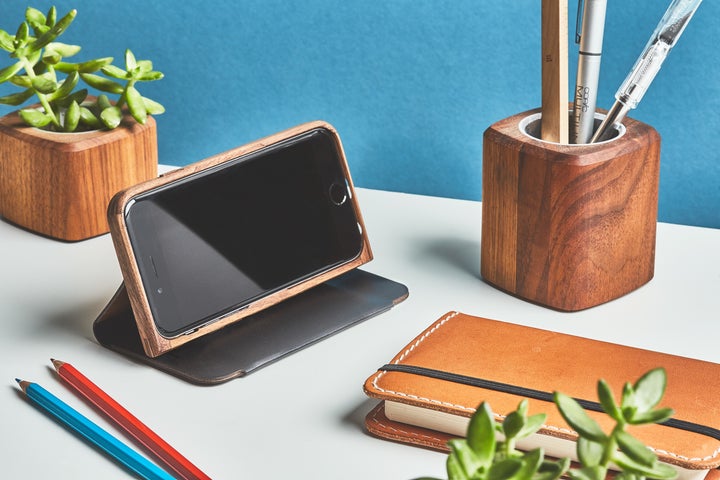 Jeff's Pick: GroveMade Wood and Leather Wallet Case
Made from all natural materials this walnut and vegetable dye tanned wallet case is stylish and environmentally friendly. Over time the leather cover picks up a patina from your hand and develops a distinguished character. There's also enough room for two credit cards and a few folded bills.
Mike's Pick: Silk Folio Wallet Case
Like the little black dress of iPhone cases, the Silk Innovation Folio Wallet Case is an elegant all-purpose choice. It has space for 3 cards plus a cash pocket, and the integrated easy-fold kickstand allows you to stand your phone up on a tray table for easy viewing on a plane or train.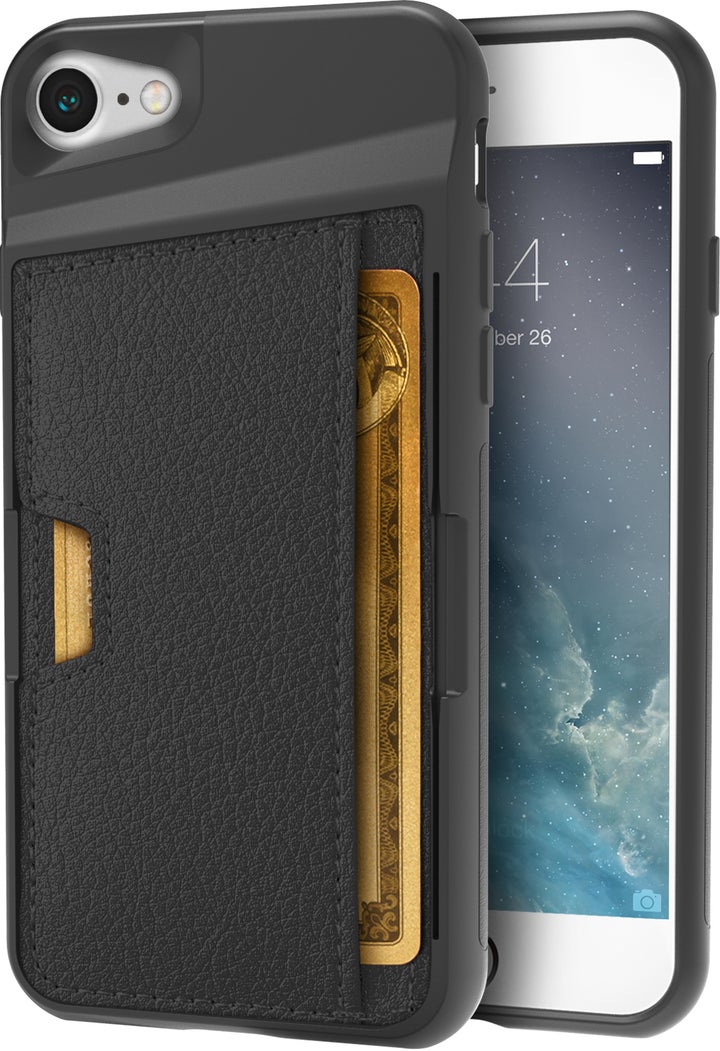 Mike's Pick: Distil Union Wally Wallet Case
The amazing little ribbon on the back of this leather case lets you pull your license out at the security checkpoint in one motion, while the protective bumper adds just enough texture to give you a secure grip on your phone at all times.
Jeff's Pick: CM4 Q Card Ultra Slim Wallet Case
This ultra slim case has durable full frame protection for your iPhone 7 and features textured high grip sides. It holds three credit cards plus a few folded bills. Instead of taking up space with a built in kickstand, the manufacturer recommends using one of your credit cards to watch your favorite shows.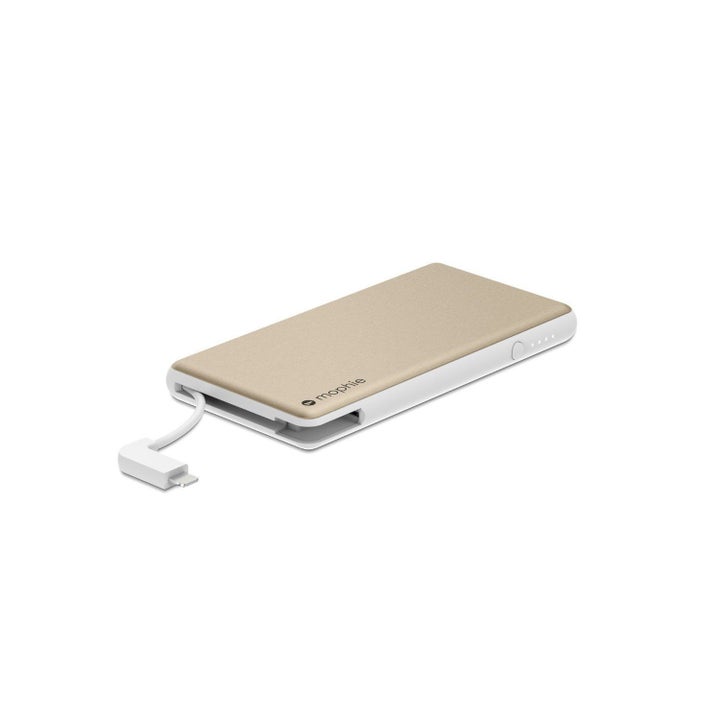 Mike's Pick: Mophie Power Station Plus
Part of eBay's #jetsetter gift collection, the slim and lightweight Mophie Powerstation Plus Mini will give you more than one charge, and the switch-tip means you can also charge a USB device such as a headset or speaker if you need to, or lend power to a friend if you're feeling extra generous this season.
Jeff's Pick: Incipio Off Grid Ultra Thin Backup Battery
This back up battery is slightly thicker than a credit card and has a built in lightning connector so there's no need to carry an extra cord. You'll get about 8 extra hours from one charge.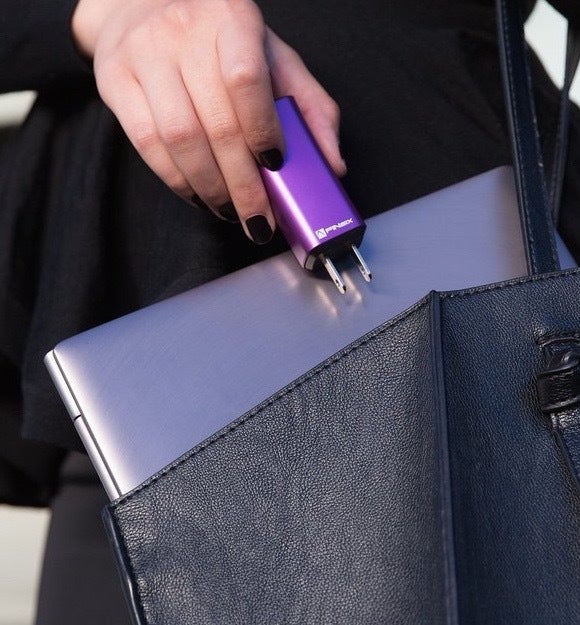 Both: FINsix Dart Laptop Charger
Smaller and lighter by far than the cord that comes with your MacBook, this travel charger allows you to simultaneously charge your computer and phone. It comes with multiple charging heads for all major PC brands, and the 6-foot cable is great for even the most inconveniently placed hotel room outlet.
Both: PoserSnap Mobile Photo Studio
Turn your iPhone into a semi-professional camera setup with this set of 3 clip-on lenses—Macro Zoom, Wide Angle, and Fisheye—plus LED photo light, flexible tripod, Bluetooth remote, and selfie stick. You will not believe the exponential increase in quality the lenses will add to your photos.
Support HuffPost
The Stakes Have Never Been Higher
Related
Popular in the Community