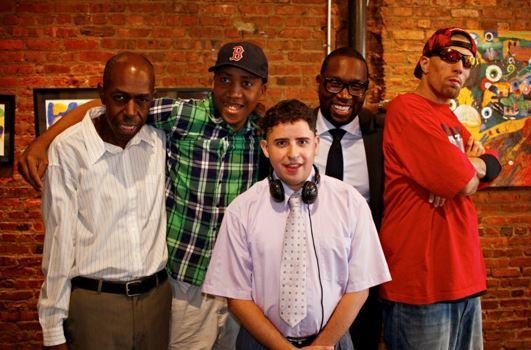 With the holiday season upon us, it is important that travelers with disabilities receive equal treatment under the law. While this would be the case in a perfect world, it doesn't always work out that way in real life. There are as many disabilities as there are disabled people. Individual needs are a little different,and traveling in cookie-cutter airline seats, navigating hotel rooms and booking rental cars can be challenging. The following tips and resources will help disabled travelers and their companions anticipate some of the complications of accessible travel and help ensure a happy holiday season.
Disabled Travel Tips
Hotels and restaurants are required by law to accommodate travelers with special needs and have ramps for wheelchair users and bathroom stalls for easy access. However, most need some time to make the necessary arrangements. Mention your needs at the time of reservation and call 24 to 48 hours before your arrival to confirm that proper accommodations have been made.
2. Be specific and clear when describing your disability.
Not all service providers know what is required in accessible travel or the medical terms for certain conditions. Provide as many details as you can about what you or your loved one can and can't do and don't downplay the severity of the disability. The more information a service provider has, the better they will be able to accommodate you.
3. If flying, arrive at least two hours before a domestic flight and three hours before an international flight ― more if you're traveling at a peak time.
It is important to check in with your flight attendant before your plane lands in order to make a smooth plan for exit. If you need a wheelchair, make arrangements in advance. (For example, it is important to reserve an accessible vehicle prior to arrival to pick you up in your destination city.)
5. If possible, avoid connecting flights.
Although wheelchairs are the last items to be checked into the luggage compartments and thus first to be pulled off, flying direct can save you unnecessary time and hassle. One exception: If you have trouble maneuvering into airplane lavatories, long flights may become uncomfortable so a series of shorter flights might be a better option. If you do choose to connect, be sure to allow plenty of time between flights so you have time to go from one gate to the next.
Additional Suggestions
1. Make sure to alert your doctor of upcoming travel plans.
A doctor can often prescribe measures for coping with an unusually long flight, limited medical facilities at your destination, and the unavailability of prescription drugs and other pitfalls of traveling. Keep your doctor's contact information in your carry on and bring a note from your doctor, preferably on letterhead, covering your condition, medications, potential complications, special needs and other pertinent information.
2. Bring extra medication.
Many experts advise that you travel with two complete packages of essential medication in case of emergency. Store all medications and other necessary medical supplies in your carry-on bag. Carry medical alert information, preferably in a place that a medical professional or anyone who assists you will find easily (wallet card, necklace, close to your identification).
3. Be prepared in-flight.
It is important to bring your own snacks that your disabled love ones will enjoy. There is typically a fee for in-flight food, and the food may have allergens. In addition, have books, games and fully charged electronic devices to keep the traveler engaged during the flight.
This is the time of year to be happy and joyous and with the help of service providers, care givers and loved ones, good cheer will spread to all. Regardless of the journey remember to have FUN.
Popular in the Community