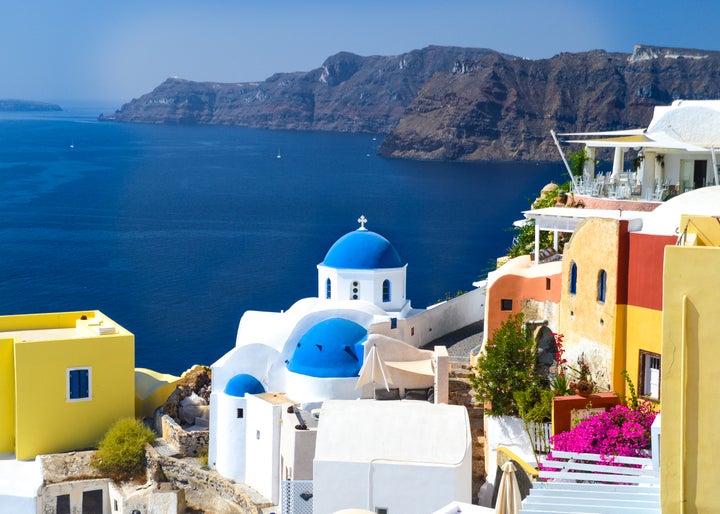 Long gone are the days of travel agents, tedious bookings, and overpriced services. While travelers have been booking luxury travel online for years now, there are now faster, easier, and more personalized ways to instantly book the best travel deals, all at the push of a button. Here are the top 6 ways to get a deal on a luxury hotel.
1. SnapTravel: Facebook has over 1.7 billion users, so it seems like the smart (and obvious) decision for travel companies to head to where the users are. While travelers have been able to book their vacations and business stays via apps and websites for some time, the privilege of having a concierge do it for you has only been reserved for those that wish to fork over their hard earned cash. SnapTravel is a newcomer to the travel world and they are promising the best prices on rooms personally negotiated by their team of experts. Simply Facebook messenger, SMS, or message SnapTravel through Slack and your personal travel concierge will find you the best price in the city of your choice. They're now even giving 10% off any hotel booking until December 31.
Travelers have heard the "best price" claim before and SnapTravel sounded too good to be true so I decided to have my hand at it. I was interested in having a luxurious and romantic weekend in the Soho/Tribeca area of New York City. SnapTravel offered me $249/night for a 5-star hotel in the Soho/Tribeca area. Booking.com offered me $299/night for the same hotel. Hotels.com also offered me $299/night for the same hotel. By booking through SnapTravel, I saved $100 for my trip! To watch how to book with SnapTravel, watch below:
2. Name Your Own Price: Imagine naming the price you want to pay for a luxury hotel and then having someone bid your price to the hotel of choice. Luckily, websites like Hotwire.com and Priceline.com do the bidding for you! While you are guaranteed a 4-star or 5-star hotel (or whatever you set your preferences to), you won't know the name of the hotel until the bid has been accepted. These websites are fabulous ways to get a great travel deal, but they're not for the expert TripAdvisor who likes to research hotels and reviews prior to their stay.
3. Wait Until The Last Minute: What fun is travel if there isn't a little adventure. How's arriving in a city and not knowing where you're going to stay for a little adventure. If you're up for this type of excitement and like saving money then try apps like HotelTonight and Booking.com. These apps search for last minute luxury deals from your phone or online. These apps save money by booking remaining rooms at hotels for a cheaper price.
4. Enjoy a Hotel for A Day: Whether you're looking for luxury before a late night flight or just want to enjoy a place for the day, you can use the app, HotelsByDay to book a hotel room without having to stay overnight. This is great when you have a late flight. We've did this when we had a long layover in India. It allowed us to store our bags and check out the local sights.
5. Call The Hotel: Gasp! Pick up a phone and dial buttons? Yes, I know…how old school! One of the best ways to get a good deal is to call the hotel of choice your choice. Once you have someone from reservations on the phone, ask if there are any special promotions going on. Once they give you a price, ask if there are any lower prices available. You'd be amazed how much wiggle room a hotel has. If it's the shoulder season or off-season, you'll have an even better chance of booking on a sale.
6. Travel During the Shoulder Season: It's hard to get a deal on a luxury hotel if it is high-season. With potential customers voluntarily forking over hundreds if not thousands of dollars a night, the deal lover will have little negotiating power. If you want to travel to a luxurious destination like Portofino, Italy or Santorini, Greece, try traveling during the shoulder season in October. Many people are already back in school and the temperatures have dropped since August, but traveling to destinations during shoulder season still have a great deal to offer.
This post was written in partnership with SnapTravel. The thoughts and opinions expressed here are entirely my own.
Related
Popular in the Community