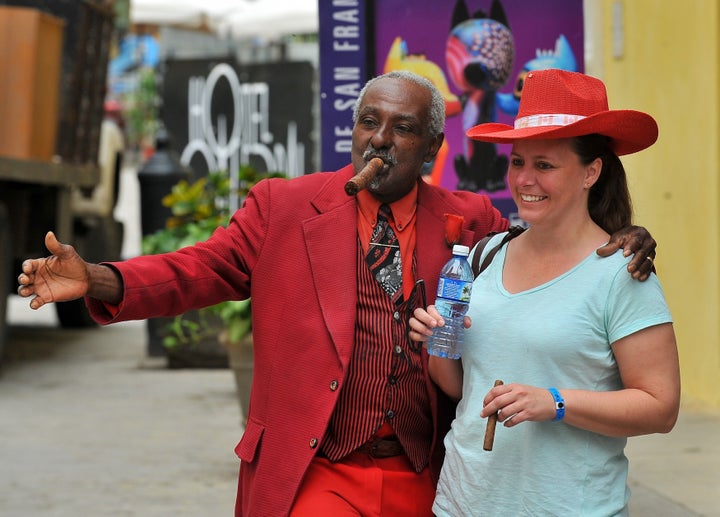 One year ago, President Barack Obama and Cuban head of state Raúl Castro jointly announced a historic deal to re-establish diplomatic relations between their nations for the first time in more than five decades. The announcement last December has fundamentally altered the relationship in a way that would be difficult to roll back, even if a South Florida Republican or a conservative Cuban-American were to win the presidency.
Many Americans still probably don't realize how extensive those changes were. That's partly because some of the changes, especially those regarding travel, came wrapped in a coat of bureaucratic language. Here's a rundown of the major changes that have happened in the last 12 months.
Pretty much anyone can travel to Cuba. This change has perhaps the greatest impact on the average American without ties to the island. By law, outright tourism remains banned. In practice, however, virtually anyone who wants to go can figure out a way to qualify for an exemption.
U.S. law doesn't prohibit traveling to the island per se. Instead, it prohibits Americans from spending money on the island without applying for an exemption from the U.S. Treasury's Office of Foreign Assets Control. OFAC gives exemptions for 12 categories of travel, including trips related to journalism, government work or so-called "people-to-people" exchanges designed to foster cultural interaction.
These exemptions traditionally come in two forms: a specific license, in which the recipient has to apply before each visit, and a general license, which allows the visitor to return multiple times. As of January, the Obama administration put all 12 categories of travel under a general license, meaning that visitors no longer have to ask OFAC for permission before going, though in theory visitors can be audited to prove they went to the island for one of the 12 permitted reasons.
The bottom line is that just about anyone can go to Cuba, as long as they come up with some reason to explain why they're traveling. The 12 categories include attending cultural and sporting events, so it's not very difficult to find a way.
The result is that Americans are traveling to Cuba more often, with visits from the U.S. jumping 54 percent over the last year, according to the White House. Even so, the roughly 140,000 U.S. visitors last year remains just a small fraction of the roughly 3 million foreign visitors to Cuba last year.
You can fly to Cuba much more easily. With the resumption of diplomatic relations, several new airports have added regular flights to Cuba, including from New York and Los Angeles. The two governments announced Thursday an agreement to restore commercial flights for the first time in more than 50 years, in a move that will make travel between the two countries more convenient, cheaper and efficient than the longstanding system of charter flights.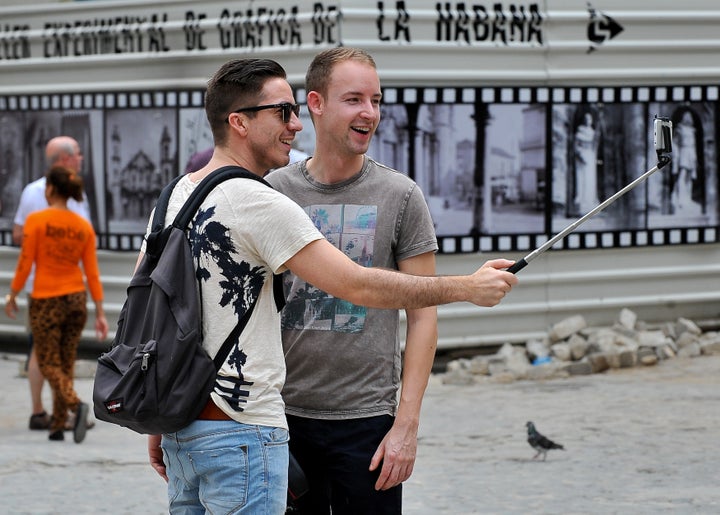 You can buy more stuff when you visit. With the changes first announced last year, the Obama administration authorized travelers to purchase up to $400 in Cuban goods legally, including up to $100 of cigars and alcohol.
The U.S. no longer considers Cuba a sponsor of terrorism. As part of the deal to re-establish formal relations, the U.S. struck Cuba from the State Department's "State Sponsors of Terrorism" list, a designation that implied further sanctions. The U.S. originally put Cuba on the list in 1982 for supporting Colombian rebels and Basque separatists.
There's a U.S. flag flying over the embassy. This change didn't have the same practical impact as the loosening of travel restrictions, but the formal re-establishment of relations in August and the upgrading of the U.S. and Cuban diplomatic missions from interest sections to full-fledged embassies was a major symbolic step. The U.S. already had a large diplomatic mission in Havana, and the Cuban government kept one in Washington as well. But the diplomatic staff faced travel restrictions, high-level diplomatic talks were restricted and embassies weren't able to fly their national flags.
A lot more Americans are doing business in Cuba. Since re-establishing relations, both the U.S. and Cuban governments have carved out space for several American companies to operate on the island. Visitors can now use their Mastercards (though few businesses are capable of taking them) and rent rooms using Airbnb.
You can mail a package. The United States and Cuba agreed last month to restore direct mail service, yet another major change. For the last half-century, sending a package to Cuba carried numerous restrictions, required scrutiny from the Treasury Department and might have had to be routed through a third country.
Popular in the Community