Of course savvy tourists want more than a day in Florence, Italy! But cruise ships and jam-packed itineraries leave groups here with a mere 12 hours to explore. It's a city that can be overwhelming if you don't have a plan of action. So, if you are to be in Florence, Italy for just a day, I offer my advice--
Do this, not that:
1. Get out on your own, don't stay with the herd: (Please, take the colored sticker off of your shirt!) Florence is a walking city, and can be navigated in a day... but not in a group of 50. Get a map and get walking on your own!
2.Palazzo Vecchio Tower, not the Duomo: If you are up for a good climb and breathtaking views, both are spectacular. However, there is never a line at Palazzo Vecchio.
3.Bardini Garden, not Boboli: While Boboli Garden is much larger and more famous, the views of Florence from Bardini are better. And, the smaller garden is filled with flowers, statues and shade, not people.
4.Santa Croce, not Medici Chapels: This is a hard choice, but per square inch, Santa Croce delivers the bang for your buck. It is the burial place for of some of the most illustrious Italians, such as Michelangelo, Galileo, Machiavelli, Foscolo, and Rossini. The magnificent statue of Dante greets visitors outside, and inside, a crucifix by Donatello and one by Cimabue make this church a must visit.
5.San Miniato, not Piazza Michelangelo: Across the Arno, and a steep hill later, lies Piazza Michelangelo. A parking lot filled with busses, cars, and sunglasses for sale, attests to the fact that this is as far as most of the crowd goes. But keep walking! Uphill, just a bit further, you will reach the church, abbey and cemetery of San Miniato. Peaceful and enticing, the church offers a chance to catch your breath, and the unique cemetery surrounding will reward you for the effort. The views are simply unparalleled anywhere in the city.
6.Bargello, not Palazzo Pitti: Again, Palazzo Pitti is larger, but the smaller Bargello is enchanting. The oldest public building in Florence, it is home to sculpture by Michelangelo, Donatello and Sansovino. Rarely crowded, easy to navigate, it is often overlooked by tourists.
7.Big lunch, not dinner: Pasta is the word when it comes to lunch in Italy, and to resist is futile! Leave the tourist laden piazzas, and head off to a smaller street where the menu lists just a few daily specials...in Italian. To enjoy a regional wine with fine Tuscan cuisine is an experience not to be missed!

8.The David, There is no option here: While there are replicas of The David in Florence, nothing compares to walking down the hall of the Accademia to greet him in person. There simply are no words to describe Michelangelo's masterpiece, cut from the alabaster marble of Carrara! Arrange online for tickets ahead of time and you can skip the queue outside. Forgo the rest of the Accademia if you must, but see The David. This statue is the essence of Florence, and will quietly haunt your memory... until you return again.

9.Markets at San Lorenzo, not department stores in Florence: Seeing and shopping at the Mercato Centrale in San Lorenzo is to view life as it has been in Italy for generations. Outside the huge food market, the shopping continues with leather goods and souvenirs. San Lorenzo is your one stop for gifts, so be sure to bargain with the vendors outside, and stop for a taste of the food inside.
10.Sunset at Ponte Trinita, not Ponte Vecchio: Gorgeous sunsets are a nightly display of the ethereal light of Tuscany. Romantic and beautiful, the crowds begin descending on the famous Ponte Vecchio early. By moving just one bridge to the west, you have a better view and less people. After the sun has set, a walk along Via Tornabuoni for a gelato is the perfect ending to a full day in Florence.
*Uffizi Gallery: Even an abbreviated visit to the Uffizi Gallery will take several hours. If it is on your list as a must see, buy tickets online ahead of time, download an app of the top pieces to view, or arrange for a guide to take you through this world class museum.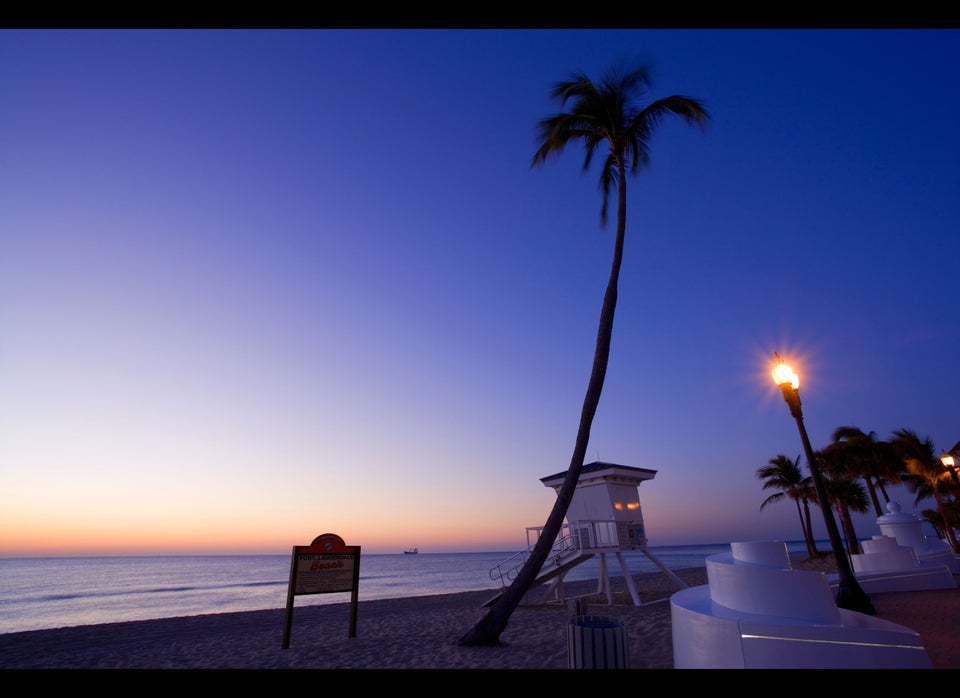 15 Foodie Towns For Retirees
Related
Popular in the Community