Tourists flock to Florence, Italy for good reason. It is a magnificent city! Filled with world class art, architecture, fabulous food and wine, millions stop by the city each year. Given that time and money are the precious commodities of traveling, knowing what to avoid in Florence can be as important as knowing what to see and do.

1.Don't dine within view of the Duomo.
If it's ambiance and authentic Italian cuisine you are after (and please say it is), get away from the main tourist sites.
2.Don't wait in line.
The fun factor takes a big dive if vacation time is spent in standing in a line. Except a couple of months in the winter, long lines of two to three hours are common at the Uffizi and Accademia Galleries. Bypass the queue and head straight inside for a small fee and a little pre-planning. http://www.uffizi.com/online-ticket-booking-uffizi-gallery.asp
3.Don't bring your flip-flops.
Gorgeous fashion is a mainstay in Florence. While not flamboyant, dressing well is customary, and casual is not. Unless you wish to stand out as a clueless tourist, make a little effort to blend in. But...
4.Don't wear high heels.
Most of the city is pedestrian only, so walking is the mode of transportation. Beautiful stilettos and high-heeled boots are common foot wear for the chic Italian girls, but remember, they have had a lifetime of training. Walking on uneven sidewalks and cobblestones is tricky, and vast majority of sprained ankles and face plants are endured by tourists. Don't be fooled by those Italian ladies, who, I believe, have something extra in their DNA.
5.Don't order the most expensive bottle of wine.
Restaurants will have local house wines that compliment the food they serve, as well as being reasonably priced.
6.Don't follow an umbrella.
If the leader needs an umbrella held up in the air in order to be seen, the group is too large. Paying for a private or semi-private guide to a church or museum can greatly enhance your enjoyment and understanding. Or, be adventurous and head out on your own. Florence is a small city, and easily navigated with a map. Break away from the herd and get lost for a bit.
7.Don't try to hail a cab.
Taxis are only available by calling or by going to a taxi stand. You can't hail one on the street, either by yelling or waving your arms!
8.Don't stay just in central Florence.
Walking over any of the bridges will bring you to the Oltarno (across the Arno) area of Florence. It has a completely different feel, more laid back and traditional, filled with artisans, small trattorias, gardens and shops. Wander it's labyrinth of streets, where you can still find handmade gifts and meet the artist who created them.
9.Don't settle for the view from Piazza Michelangelo.
Crowds flock to this famous lookout point for the view of Florence. But up just a little higher, away from the crowds, it gets even better! The church of San Miniato al Monte is a treasure that few tourists find. Breathtaking views of the city, a cemetery that will enchant, it is well worth the extra effort to reach.
10.Don't leave your cruise sticker on your shirt or jacket.
You may as well just wear a sign that you are a tourist in town just for the day. In other words, you are a perfect pickpocket target.
11.Don't be afraid to try a few words of Italian.
Speaking a foreign language will initially feel awkward. Tongue tied and stammering, you may wonder if it is worth the effort. I guarantee you it is! No one will expect you to carry on a fluent conversation, but 'buongiorno' (not ciao), 'grazie' and 'prego' will be appreciated and reciprocated with kindness.
12.Don't sleep in.
The best time to see the city is before the crowds join you. Go for an early walk, stop for a coffee or breakfast at a local café and breathe in the essence of this Renaissance city.
13.Don't assume museums are family friendly.
This piece of advice comes from a woman who definitely knows it's true. Licensed guide, Alexandra Lawrence, is booked solid months in advance because of her expert knowledge of Florence and its art. "Many places, like Palazzo Vecchio, are trying to incorporate activities for children, but plan ahead for the visit to a museum or gallery. Pick just a few works to explore as a family, and then head outside."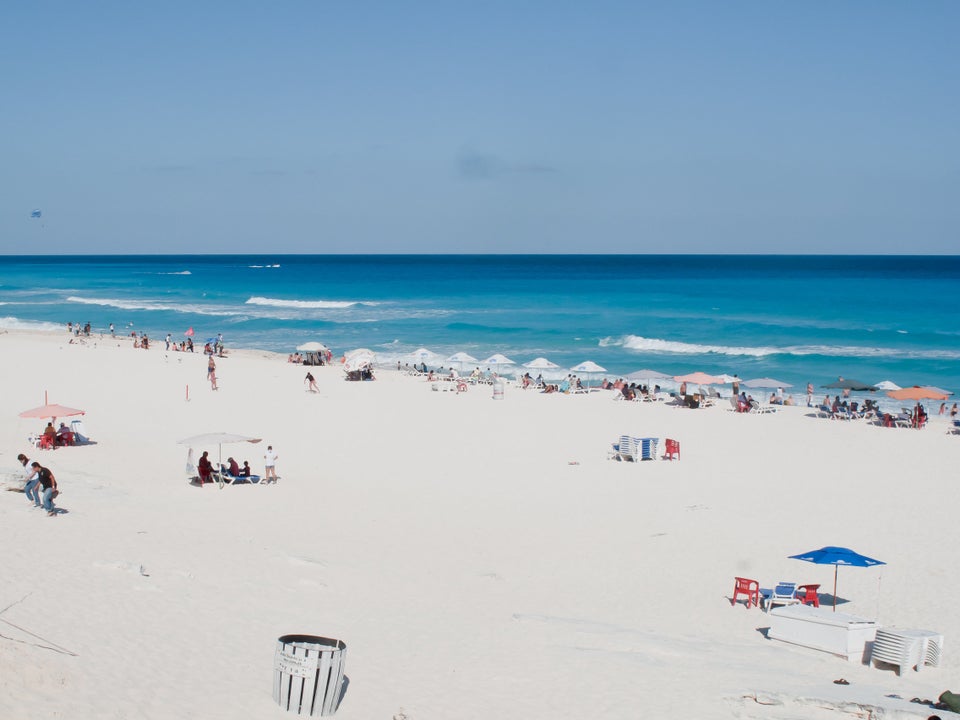 6 Most Popular Vacation Spots With Baby Boomers
Related
Popular in the Community