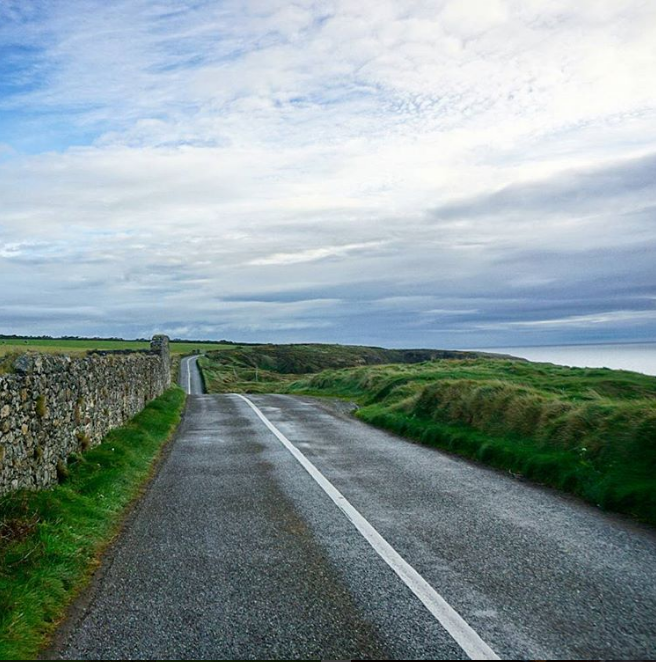 When I first began travel writing, the majority of what I wore was functional but not aesthetically pleasing. As a result, I stood out like a sore thumb in foreign countries. As much as I thought this would not matter (or bother me), in reality, my appearance hindered my ability to blend in with locals and have casual conversations — let alone gather the research I needed for stories.
Over the last year, I have stepped up my respective "travel game". I share the following investment pieces for all you travel enthusiasts out there; these items will not only stand the test of time but are pretty darn stylish too:
Confession: I was using a worn out black carry-on that didn't even belong to me (I "borrowed" it from my fiancé). Black is not the easiest colour to identify either — especially when there's a sea of the exact same bag at the airport. But this nifty purple luggage from Heys is not only easy on the eyes (and for spotting from afar), more importantly, it makes going through airport security a breeze. With its front-access compartment, I've been quickly able to retrieve my ipad or laptop out for inspection — instead of fumbling through luggage contents and holding up the line. Granted, the dividers and main compartment is an atypical design for packing, but once you get used to it, it affords you a great deal of organization.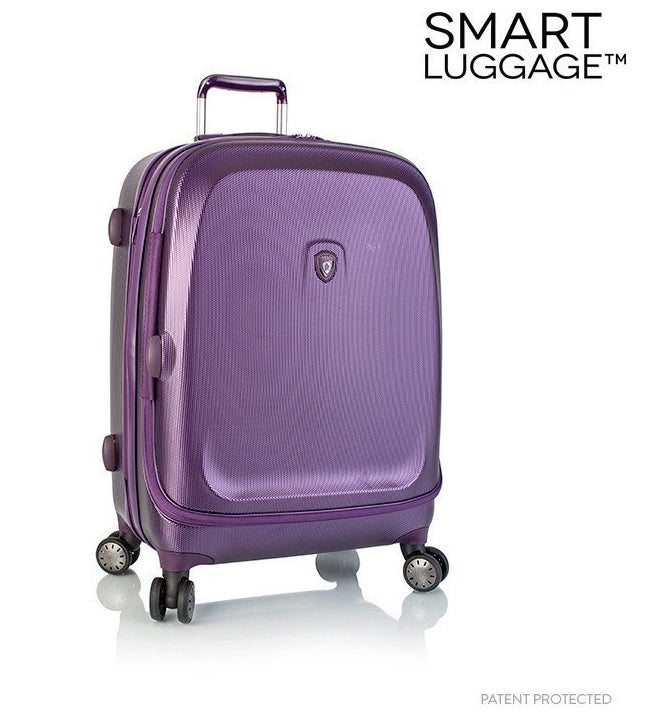 I didn't think I would grow up loving to ski or snowshoe. My childhood memories included a disdain for such activities simply because all the attire was so bulky — which would also inevitably get damp from sweat. But this goose-down parka is something different: it is more like a streamlined waterproof jacket; I adore it because it gives your body a flattering fitted look. Also it uses Strati-Form30D -- "a proprietary fabric, which is a lightweight, water-resistant nylon fabric with a premium semi-matte finish and textured micro twill." In other words, it provides warmth and breathability without overheating your body - key performance factors required for strenuous outdoor activities. Bonus are the stretch panels on the jacket (elbows, shoulders) that allow for flexibility and movement, as well as a handy neck warmer made of micro polar fleece.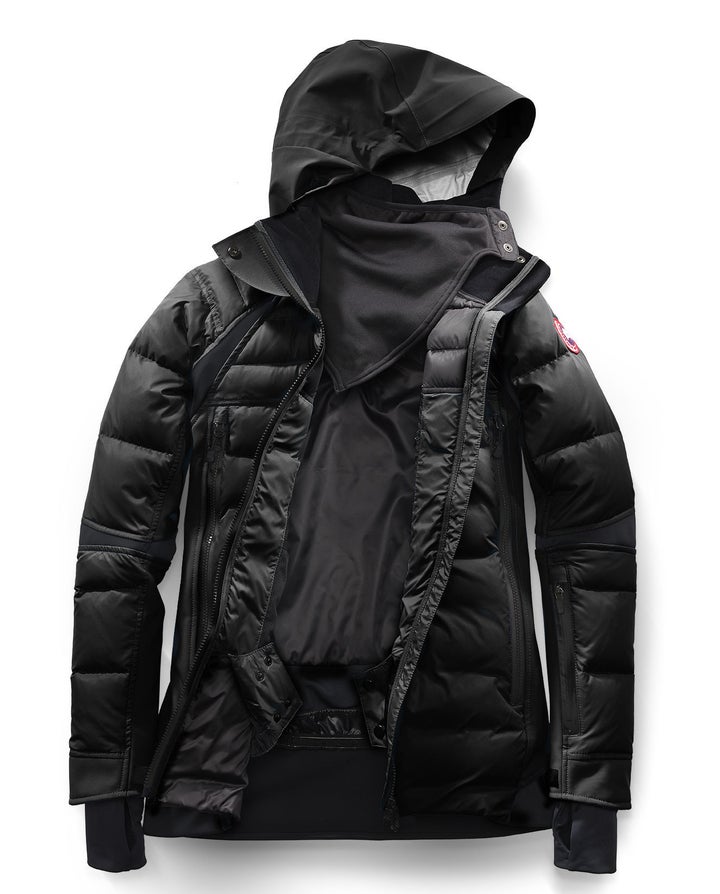 For winter activities and sports these stylish snow-pants are definitely not the ones you grew up with as a child. Most ingenious is The RECCO® Rescue System built into the waterproof trousers - which is a two-part technology. Ski resorts and rescue teams carry RECCO® detectors so if you ever find yourself in hazardous conditions, or worse yet, pummelled by an avalanche, the detector sends out a directional search signal, which is echoed by RECCO® reflectors worn by skiers, riders and other outdoors people. But perhaps the best feature of these tech embedded pants are that you'll actually wear them. These stretch pants offer an attractive slim fit design; they're also incredibly soft and warm thanks to the brushed interior. The hip pocket is ideally placed for credit cards, lipgloss, or mini sunscreen. And no need to change out of them afterwards, you won't be embarrassed to wear them to the après ski party along with these waterproof leather, insulated boots.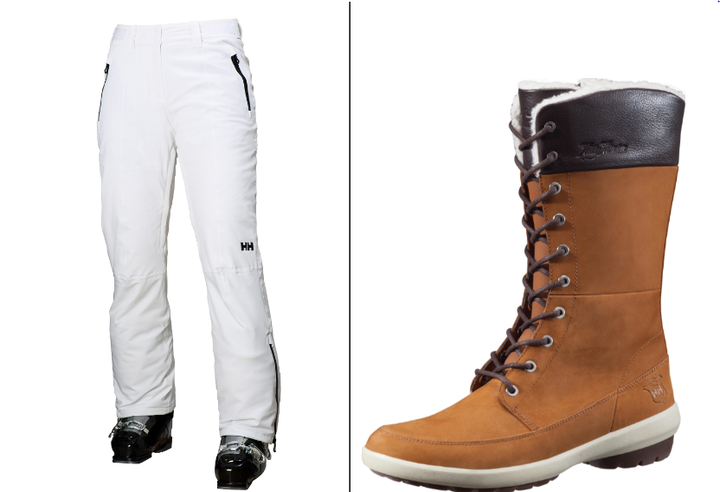 When I was a teen and on a family vacation in Rome, my father and I were pick-pocketed on the streets. Needless to say, it was a dreadful experience - but I've since learned from that incident. It is best to outfit and arm yourself with protection. Don't stand out; blend in so you won't be targeted. And that means no bags or purses. Also, ditch the money belts. In my experience, they're fussy to take out cash & cards from— and inevitably, you draw unwanted attention to yourself. You want to be as seamless and discreet as possible. Be worry and stress free when travelling abroad-- or even in your own city. In bustling places, I wear this skirt which has a Pick-Pocket Proof® Design built in and includes numerous hidden pockets — enough for your cell phone, cards, keys: 2 in the back and 3 on the side. Also included is RFID Blocking technology via sleeves (in wallet and passport sizes) that prevents thieves from using an electronic reader to scan for your personal and credit information. As the designers describe it, there are "2 & 3 levels of protection between your wallet and the world." Best of all, the skirt packs well and offers numerous casual looks -- from day time exploration to nights out in a new town.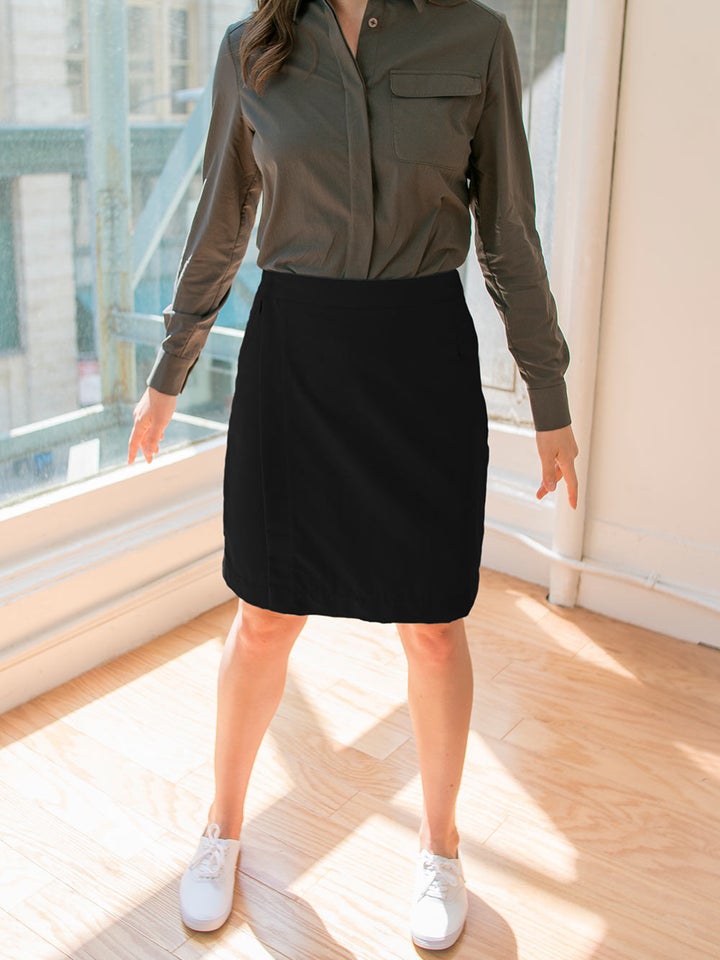 Without a headphone jack on my iphone 7, I couldn't listen to music. Although I was frustrated with essentially being forced to switch (and buy) a new listening device, it has actually been a blessing in disguise. Case-in-point, these Beyerdynamic in-earbuds. I've seen designs on the market that are just the buds themselves — and I wonder how people manage not to loose them. The short cord is ideal for draping around my neck, and the magnetized ends prevent them from getting tangled up. From exploring a new city to exercising at a hotel gym, they're comfortable for extended periods of wear-time; and best of all, they offer a natural high-resolution sound thanks to a specially adapted digital signal processor (DSP). They're also user friendly and easily sync up with electronic devices via Bluetooth technology. Just ensure that you have the correct fit with the silicone plugs themselves (it comes with a few pairs in different sizes); otherwise, they have a tendency to fall out and the music quality will depreciate.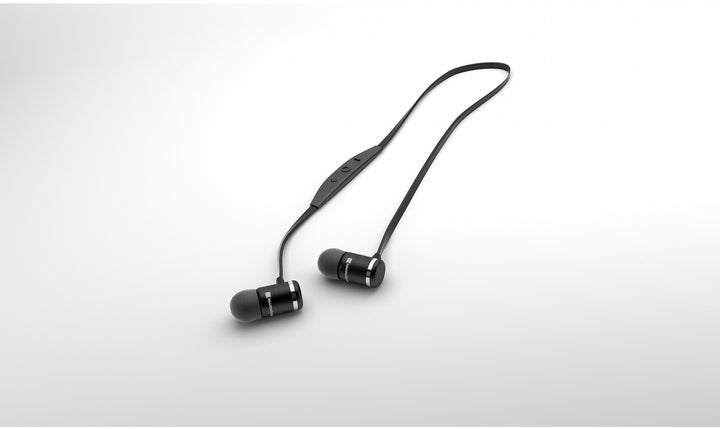 Related
Popular in the Community