Ever wonder why someone else always seems to get a better deal for their hotel or travel accommodation than you do? Well, there are lots of ways to score discounted (or even free) accommodations these days. We've done it ourselves in both our personal travel and for our work for International Living.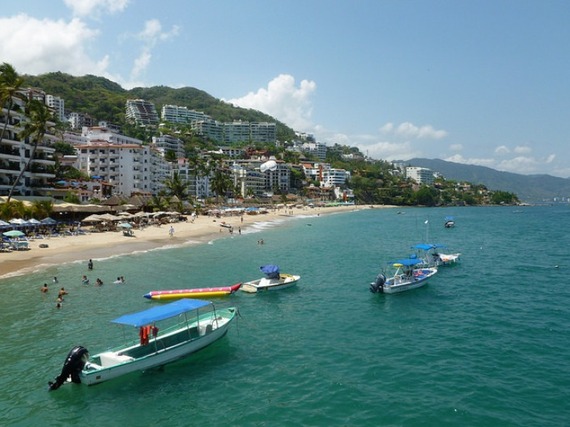 Photo: Naz Heazle, InternationalLiving.com
Here's the skinny to give you the bragging rights next time around:
Try an online auction. For 15 years or more, we've been successfully using Skyauction.com to enjoy some very inexpensive vacations including stays in some upscale hotels and resorts in places like Cozumel ($16 per night) and Puerto Vallarta ($7 per night). We've won auctions where we've paid just $1 for seven-night stays at luxurious beachfront resorts in both Nuevo Vallarta and Cancun.
Admittedly, though, Skyauction deals aren't as good as they used to be. And travel auctions aren't for the timid. If yours is the winning bid, you're obliged to pay up quickly. Sometimes it's best to monitor your bid so interloping bidders don't sneak in at the last minute And there can be lots of details (blackout dates and so on) that can be easy to miss. So it's best to know what you're doing.
Skyauction isn't the only online travel auction out there: Luxury Link and ebay also offer travel auctions. They all present slightly different features, so it's best to spend some time on the website and get a feel for how things work before you join the bidding. By the way, you can also "buy it now" at these auction sites and usually get a decent deal without getting wrapped up in frenetic bidding.
Ditch the hotel. An apartment in Puerto Vallarta, a villa on Belize's Caribbean island of Ambergris Caye, a hacienda-style home in the Andes Mountains of Ecuador... the list is endless. Instead of spending big on expensive hotels, think about opting for a flexible and affordable residential lodging for your next vacation. This option is particularly smart for extended families or groups as you can split the costs. And if you like the comfort and convenience of having more space and also your own kitchen (saving you even more money on restaurants) then a vacation rental is for you. Sites we've used with great success include VRBO and AirBnB.
Get a housesitting gig. When you travel, what do you do to secure your home while you're away? You might look for someone to stay in your home, right? Especially if you have pets or plants that need tending. There are loads of opportunities these days for housesitting... stay in someone's home for free, and in some pretty exotic locations around the world. If you have some flexibility and don't mind offering some TLC to the household critters, then this can be a very affordable way to travel. Start your search at Housecarers.com and Caretaker.org.

Find a bargain on a discount hotel site. Discount hotel sites are convenient, easy to use, and typically offer excellent worldwide coverage. We once had planned a trip to Cancun and had found an online price of $95. Since we were living in Mexico at the time and were driving there from our home a few hours away, we decided to wait until our arrival to make our reservation. When we walked into the hotel and inquired at the reservation desk, we were told that the rate was $175. We then went into the hotel business center and booked the room on Hotels.com for just $89.
At times, even the staff at the hotel won't believe the rates you come in with, but we've always found them to be honored. Two other sites we've had good luck with are Priceline and Bookings.com.
Join a travel club for private deals. Have you ever heard someone bragging about an amazingly low-priced airline ticket? Well, the Internet is full of travel deals--but the problem is finding them. You can stay up until the wee hours of the morning on Monday and Tuesday, when airlines often start sales. Or you can test the world of "private deals." In recent years, invitation-only websites such as JetSetter.com have begun to offer "flash sales"--sometimes 20 percent to 60 percent off -- on hotel packages for invited travelers.
But even if you can't make your way onto one of these elite lists, you still have options. LivingSocial.com and TripAlertz.com offer great last-minute travel deals via e-mail to registered members. And like Groupon.com, the more people who sign up, the lower the price of the deal.