March 2nd 2015 was departure day. It was the day we waved goodbye to South Africa, goodbye to a comfortable life with a comfortable salary, and goodbye to the somewhat predictable life we'd lived for over 29 years. On March 2nd 2015 we opted to say hello to spontaneity, curiosity, and a life-changing experience liberating us from everything (other than four bags of essentials and our hungry craving for adventure and need to create).
I would like to say that March 2nd 2015 was a good day.
It was also over a year ago, which is crazy! I sincerely feel like this adventure of ours has just begun, and we've been on the road for nearly 14 months now!
But it's crazy cool madness! And it's "What?! We've been homeless and jobless for over a year?!" moments like this when reflection is so important. You've got to look back sometimes and check out how far you've come (yes, I thought I'd throw in some bias wording there with the "how far").
Yes, we could do all those things.
Oooooooooor, we could crunch some digits (because we need to practice our math skills every now and then, right?) and share our year in numbers, because who doesn't love a little infographic?
So here it is - a fun little post summarizing what a year traveling abroad looks like...
First let's begin with the map and a summary of our travels. We managed to cover over 105 335 kilometres whilst visiting 49 cities, in 15 countries, leaving our footprints and taking board shots in 4 continents.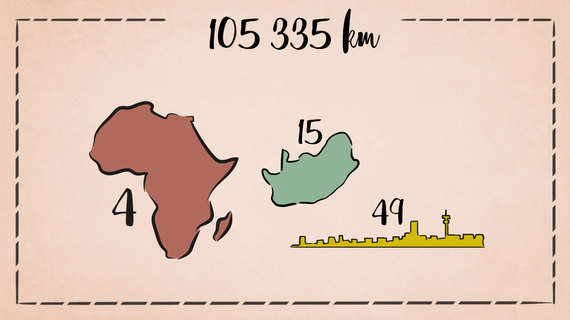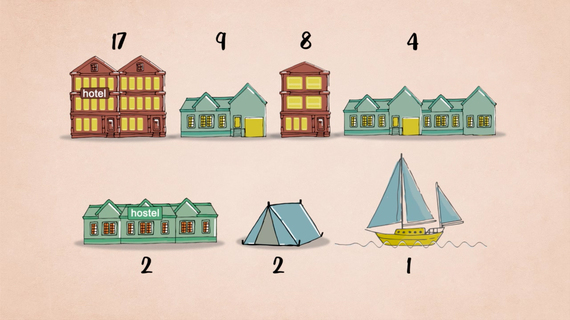 We did some, um, interesting volunteer jobs, including moving 1 ton of rocks, spreading 250 kilograms of cow dung, cleaning 135 dirty, stinky toilets, enjoying 90 sessions of dog poop-scooping, laying down 60 metres of pathway, making 57 beds, building 1 awesome jungle gym, and cleaning 1 smelly chicken coop.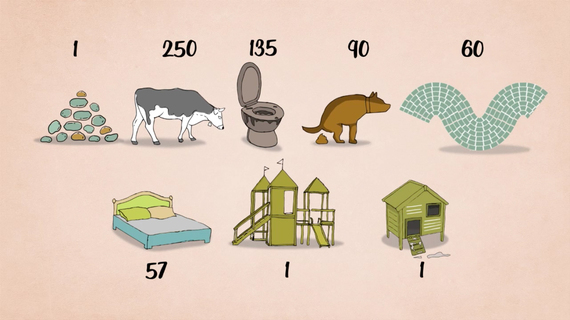 We used over 14 modes of transport, including 97 trains, 28 cars, 24 planes, 16 busses, 12 bicycles, 6 ferries, 4 trams, 3 cable-cars, 2 TukTuks, 2 ferniculars, 1 Redbull helicopter, 1 vintage chairlift, and 1 sailing boat.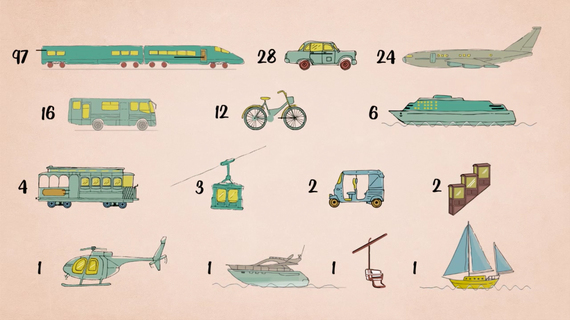 Our global community of friends grew exponentially, as we became friends with 23 Australians, 20 Austrians, 13 Germans, 12 Norwegians, 12 Americans, 8 Canadians, 8 New Zealanders, 4 Dutch, 4 South Africans, 4 Greeks, 3 Swedes, 2 Spaniards, 2 Italians and 1 strange Slovakian.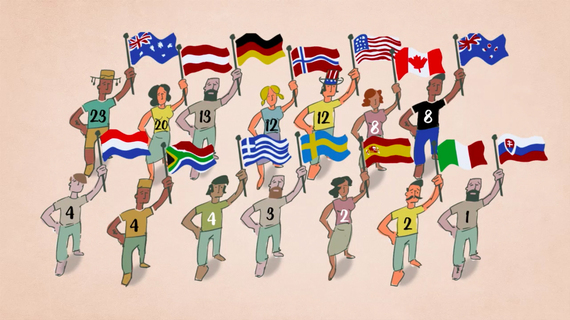 We also created over 1 terabyte of content, naturally, so one could say we're very much in love with our two storage devices, as our little MacBook Air wouldn't be handle the 19 284 photographs, 1 208 videos, 23 art pieces, 76 blog posts, 74 PR interviews, and 100 we-want-to-make-a-positive-impact-and-change-the-world-for-the-better brainstorm notes.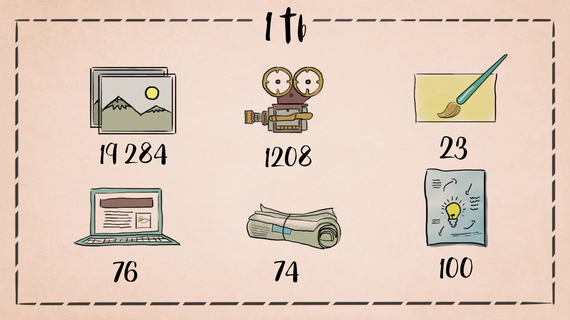 It's so surreal to think about the crazy year we've had, and now since passing the year mark on 2 March 2016, we've already travelled an additional 20 787 kilometers, visiting 21 cities, towns and villages in 7 countries. One could say we have no intention of stopping.