With the rise of video conferencing via Skype or Google Hangouts, more and more companies have begun utilizing these technology outlets to communicate with both clients and colleagues around the world.
In fact, upon reading this, you might wonder if business travel will become irrelevant, or even extinct, in the foreseeable future. Traveling for business can, after all, cause a significant hassle and expense, especially for small business owners.
So, the question remains: is it still professionally viable for employees to catch a plane in order to meet with clients or associates for only a couple days? In spite of the advances of technology, travel still provides value in many instances. According to many in the corporate world, the pros of business travel continue to outweigh the cons -- even in our modern technology age. Besides, the average employee doesn't travel nearly as often as you might think.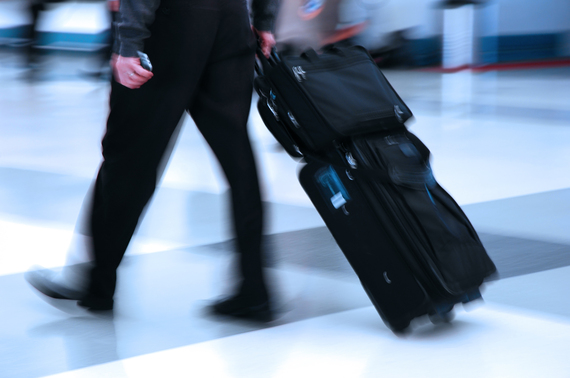 While some might assume that the average worker travels regularly throughout the year, that's not the case. Aries Residence Suites recently conducted a survey, asking 1,000 individuals how often they travel for work. Only 28% of respondents indicated that they travel at least twice per year for business.
Numerous professionals agree that conducting business meetings face-to-face is worth both the time and financial commitment.
Here are some key reasons why:
Gain New Perspectives
Stepping outside your typical work environment to experience a change of scenery or vantage point stimulates creativity, productivity and collaborative efforts. By meeting new people, you can gain different perspectives and learn from their unique professional insights. They can provide advice, offer solutions, interject unbiased opinions or brainstorm fresh ideas. One dramatic example of this is the story of blogger Alex D'Amore and how his trip to Spain gave him a new perspective on marketing. For most professionals, the answer will be less dramatic - perhaps taking a two day trip to meet with a vendor or customer.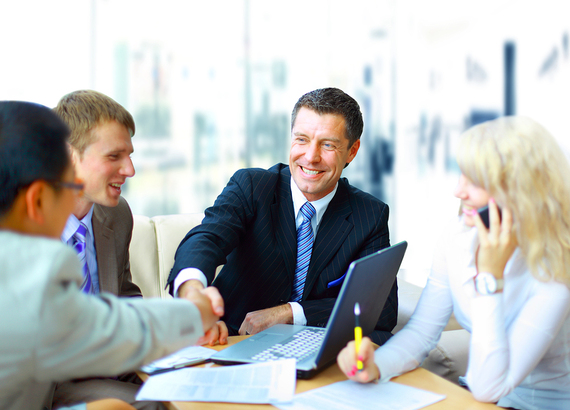 Build Networking Potential
There is a palpable difference between developing connections through LinkedIn or directly in-person. By speaking with others face-to-face, you'll gauge a clearer understanding of their professional approaches, which will help determine if they align with your business practices and company culture. Reading people is more difficult via technology, as communication signals often get misinterpreted. According to a study done by UCLA, 93% of communication effectiveness is through nonverbal cues. These are the kind of cues that you would not be able to read over the phone or computer screen.
Grow Closer With the Team
It goes without saying that employees prefer to maintain friendly relations with their co-workers. Consequently, a perk of business travel is getting to know those co-workers on a personal level. By sharing flights or enjoying an after-hours dinner, you're practically forced to interact with each other. People tend to trust their colleagues more once they've spent time together outside the office.
One of the primary reasons of business travel is for team related meetings. This camaraderie not only strengthens the workforce, but also promotes increased company loyalty and performance.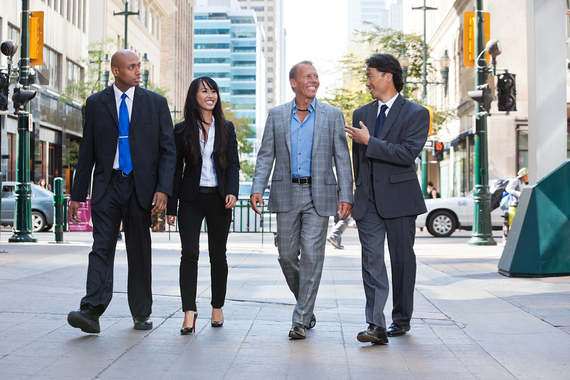 Learn from Trainings & Conferences
According to Carlson Wagonlit Travel, 13% of employees go on business trips for training and event conferences. There are thousands of seminars within every industry taking place across the United States each year. If you have the budget to attend, these conferences could prove beneficial for you, as a supervisor, as well as your team. You can familiarize yourself with the latest technological advancements, discover networking opportunities and learn viable business strategies to grow company profits.
Meet with Existing or Potential Clients
Whether the purpose of this trip is to meet with a client you've already secured or an individual you're trying to build relations with, face-to-face interaction often yields rewarding outcomes. Investing the time, energy and resources to be physically present shows the client that you're genuinely interested in developing a long-term business partnership.
Meeting clients face-to-face is crucial for the success of any business. You can always talk to people on the phone or through a computer screen, but nothing beats interacting with individuals face to face. When clients consider their future with your company, they'll remember that you traveled specifically for their convenience.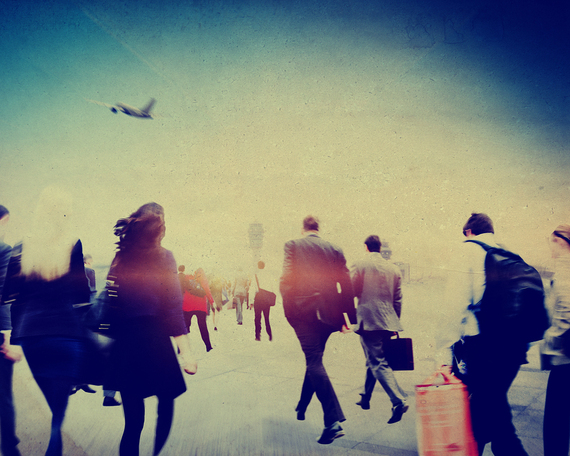 Whether you agree or disagree about it's worth, business travel remains commonplace in today's business world. Yet the question remains, do the pros of business travel outweigh the cons for you and your team?
Due to technology's exponential progress, business travel is no longer the only option for maintaining long-distance clientele. However, if your company's budget allows for periodic work-related trips, you'll benefit from hearing unique perspectives, acquiring new insights, honing professional skills and forging partnerships in various locations.
REAL LIFE. REAL NEWS. REAL VOICES.
Help us tell more of the stories that matter from voices that too often remain unheard.