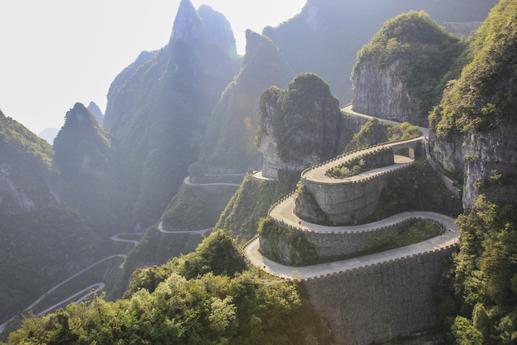 Have you ever noticed in movies that take place in a far-off, exotic local, there's likely to be a scene set in a bazaar? It doesn't resemble your favorite mall or even a farmer's market, but it seems like a place for people to come together and buy ... sell ... trade...yell ... and eat.
Here's the question: If you were in such a locale, would you venture into a loud, boisterous bazaar on your own? For some people, the atmosphere may seem intimidating; for others, a bazaar, and similar places that are not "touristy," are like the siren call to really enjoying a trip and learning about a different locale.
If you're in that second group, open your Foreign-Language-to-English book (or app), download a map, and leave the tour group behind!
At the least, getting outside your comfort zone is a way to experience adventure without too much risk. At most, you may learn things about yourself you never before had the chance to realize:
That you are more self-sufficient than you previously thought;
That you take pride in learning how to engage with people of different backgrounds;
That you see the parallels to your own life in other cultures' history, foods, etiquette and even holidays.
The benefits of going solo
You are more likely to make a new friend while traveling if you go outside of your comfort zone. If you are just a face in the crowd of 40 other tourists who look and dress like you, it's likely that the locals of that country won't even notice you.
But walk into a shop, cinema or café on your own, or with one or two companions, and you may enjoy more personal attention. Even asking for assistance -- like how to order local coffee in Bosnia, or how to book a camel ride in Egypt -- brings out the hospitality in people. And thanks to Facebook or other social media, new friendships needn't end when your place departs for home!
An eye-opening experience
Remember all of those wonderful pictures of native people in National Geographic? How do those photographers find those beautiful, hopeful, or craggy faces? They look around and pay attention to what (and who) is around them.
You don't have to be a professional journalist to get that same outcome. Just drop your finger at one place on the map, then take off with your eyes and ears open. Provided you've done a little homework and know the basics on how to speak and act, you likely find friendly people, great restaurants, and memories better than any prepackaged tour could provide.
The thought of leaving a comfort zone is. . .well, uncomfortable. But like many new experiences, it can leave you exhilarated and eager for more. In fact, you may never want to take the easy road on a journey ever again.
Popular in the Community