Forgive us if we've written about this before but this is something we think about deeply and often: how to pack for extended travel overseas.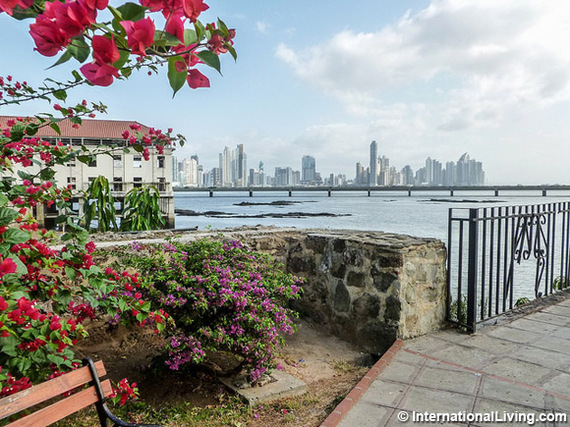 Casco Viejo, Panama City, Panama
We travel a lot in our jobs researching and reporting on overseas retirement. Last month we were on the shores of Lake Chapala, south of Guadalajara, Mexico. Then after a short jaunt to Panama City, we write to you now from Merida, the capital city of Mexico's Yucatán state. We typically travel with one carry-on suitcase each, plus a personal carry-on that holds our immediate-need prescription medications, toiletries, electronic equipment, and any other valuables we might have.
(Yes, you can put electronics and valuables in your carry-on-size suitcase, but depending on the type of aircraft--think small regional planes and "exec jets"--you can't always take your carry-on suitcase aboard. When you have to gate check your carry-on--and it will happen, believe us--you will want your valuables with you.)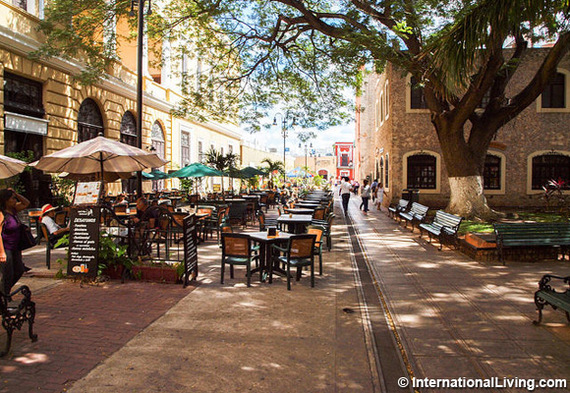 Outdoor Cafe, Merida, Mexico
But we're not writing today about the clothing you should pack. That's certainly a personal decision. If we had any advice to give about that it is this: Less is better. If you're going to be traveling for just a week, you should easily be able to pack everything you need in your carry-on suitcase. If you'll be gone longer than that, plan to do laundry.
But what are the items you should pack for every trip, regardless of length of time or destination?
There are the essentials:
Passport
Always be sure your passport is valid. You never know when the opportunity for international travel will present itself and you don't want to be shut out because of an expired passport. And be aware that most airlines won't even allow you to board an international flight if your passport will expire within six months.
It's a good idea to make copies of your passport's information pages and keep a copy in your suitcase, on your laptop or a memory stick, or give a copy to a friend or family member. If you lose your passport while traveling, having access to this information can come in handy.

Credit Cards/Debit Cards
Credit and debit cards are accepted just about the world over and with new chip technology there is little risk in using them anywhere. While we have found that American Express is not as widely accepted, Visa and MasterCard typically are. (Don't even think about traveler's checks. Those days are over and you'll have a very difficult time finding any vendor that accepts these.)
ATM machines, too, are ubiquitous the world over. We never go to currency exchange houses; instead we prefer ATM withdrawals where you get the most current exchange rate. Be sure you know your PIN to advise both your credit card company and your bank when you'll be traveling overseas. (We use Capital One as it reverses fees charged for foreign ATM transactions.)
Travel Insurance
This is a good time to call your health insurance company and see what coverage you have for international travel. If you won't be covered where you plan to travel, you'll want to purchase a travel medical insurance policy and be sure it covers trip interruption, emergency evacuation, etc. Some credit cards provide this, so be sure to check with yours to verify coverage.
Plug Adapters/Chargers/Three-Port Extension Lead
If you are traveling to an area with an electrical system different than yours at home (such as to Europe or Asia from the U.S. or Canada), you'll need a universal plug adaptor.
A plug adapter has come in handy for us more times than not as we have often stayed in places with outlets that aren't grounded. An extension lead may come in handy if there are few outlets.
Wristwatch
Ok, we know young people don't wear wristwatches any more as they can always check the time on their phone. But we're old school. And forgetful. If we forget our phone or forget to charge it, it's nice to know what time it is.
Laptop or Tablet
We could not live (or work) without our laptops and tablets. So those are always with us. It may not be necessary for you, especially if you have a smartphone or if you're taking a short pleasure trip. Tip: You can download a free white noise/fan noise/rain/ocean waves application that you can play on a loop at night--also essential for us or anyone who needs this stimulation to foster restful sleep and block out outside noise.
Small Bag and a Small Foldable Tote Bag
Some like the idea of a money belt or pouch, but we've never felt the need. Instead, we carry small bags that strap diagonally across our chests. These fit in our personal carry-on bags and when we get where we are going, the carry-ons go in the closet and these come out. They're far lighter than toting a backpack around on a sightseeing jaunt. We never take them off, even when dining in a restaurant. That way we won't forget them. (See above. We are forgetful.) We also throw a small foldable nylon tote bag in our suitcase--the kind that collapses into its own tiny pouch and with a small clip you can attach to your belt. This comes in handy for shopping, carrying wine to a dinner party, etc.
Toiletry Kit
This is another thing we've gotten down to a science. Our toiletry bags go in our carry-ons so they are definitely compliant with the TSA's 3-1-1 rule. You are allowed to bring a quart-sized bag of liquids, aerosols, gels, creams, and pastes through the checkpoint. These are limited to 3.4 ounces (100 milliliters) or less per item. Bring the basics. For instance, unless you have allergies and need special products, don't worry about bringing shampoo or soap. Your hotel will provide those items.
Prescription Medications
Always take enough medication to last the duration of your travels...and then some, just in case you encounter delays and it takes two or more days to get home instead of one. If you are checking out a place as an overseas retirement destination and will be there a month or more, take at least a one-month supply--enough to last until you can find a local equivalent. (If you take specialized medications, check on this before you go.) Importantly, pack these in your carry-on just in case your luggage doesn't go where you go.
Note: Some people carry a small first-aid kit. We don't feel the need to do this, as it's easy to find pharmacies just about anywhere you might travel. (And remember, we pack light.) We do, though, typically have some small packets of aspirin and tissues tucked away. And we always have cough drops...a must on stuffy plane rides. If you have chronic allergies, you may want to pack some antihistamine. If you need them, don't forget extra hearing aid batteries or anything else--such as knee or elbow braces--you regularly use.
Extra pair of Eyeglasses/Sunglasses/Contacts and Solution
Jetlag has caused us to doze off and forget our glasses on a Paris airport bus and to leave our contacts behind on a trip to Thailand. If this happens to you, it will be a big relief to have an extra pair of eyeglasses tucked away in your suitcase. While you can buy contact solution almost anywhere, it may not be the brand you're accustomed to, so pack a small bottle of that if you'll need it.
Sweater/Jacket/Shawl
Even if you're traveling to a warm tropical climate such as Panama or Nicaragua, you'll be glad to have a light jacket or wrap with you. (One of us prefers a Pashmina shawl, which has many versatile uses.) If you go to an air-conditioned restaurant, movie theater, or take a cross-country bus, you'll have something to wrap up in.
Rain Gear/Hat
We don't always do this, we'll admit, but if you're traveling during rainy season or especially if you're heading somewhere like Ireland, you'll want to pack a compact travel umbrella or maybe even a hooded rain-repellant jacket. A hat is always a good idea as it keeps the rain and sun off your head. Protection from the sun is one of the kindest things you can do for yourself.
Sunscreen
See above. Always wear your sunscreen, even on a cloudy day. More trips have been ruined by sunburn than anything else. Apply it well and often, and reapply after swimming or strenuous activity.
Insect Repellant
With all the scary mosquito-borne diseases out there, why would you not always have some mosquito repellant on hand? We prefer the handy individual wipes that pack flat. These were once confiscated from us by an over-zealous TSA inspector who claimed they were hazardous materials. We suspect...or at least hope...that by now he has been educated on the fact that these are FAA approved.
Flashlight
You will thank yourself when you need a flashlight and actually have one. Believe us, they come in handy. Of course, your smartphone will have a flashlight app, but if you don't want to carry your phone with you, revert to an old-fashioned flashlight. If you're like us (forgetful) you may not mind being reminded to check the batteries.
Comfortable Walking Shoes
Sore feet are akin to sunburn in our book--they can ruin your trip. We especially love Keen and Teva brands for their sturdy, comfortable soles and good ankle support. You probably have your own favorite. Just be sure your shoes are well broken in and comfortable. Good socks are a plus. (And yes, we are beyond caring what anyone thinks when we wear socks with our comfy sandals, especially on an airplane.)
Flip flops
Flip flops can come in handy when you want to run down to the front desk at your hotel and you just don't feel like putting your shoes on again. And of course, they're perfect for the pool, the beach, or a visit to a hot springs. Do not, though, think you can walk long distances in flip flops. Your feet will hate you for it.
Contact List
Carry a list of emergency contacts. It's best to have this on you at all times, just in case there should be...well, an emergency. Add your medical information: allergies you may have, medications you take, if you have a pacemaker, etc. If--heaven forbid--you should not be able to communicate with emergency personnel, you'll be glad you have this. Be sure your emergency contact has your health insurance information or knows how to access emergency funds for your medical treatment if need be.
Tip: Stop at Duty Free. In our opinions, Duty Free exists so we can have a nice bottle of wine in our hotel room when we get where we are going. This only works, of course, if you don't have a connecting flight or you are not going on a cruise. The Duty Free attendants will know what the allowance is for your overseas destination.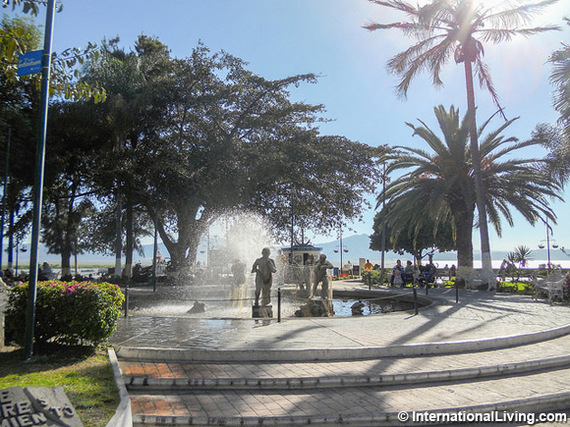 Lake Chapala Malecon, Jalisco, Mexico
Related Articles
Is Moving Overseas Brilliantly Crazy?
The Easiest Places to Retire Overseas In 2016
Three Most Affordable Overseas Retirement Havens In 2016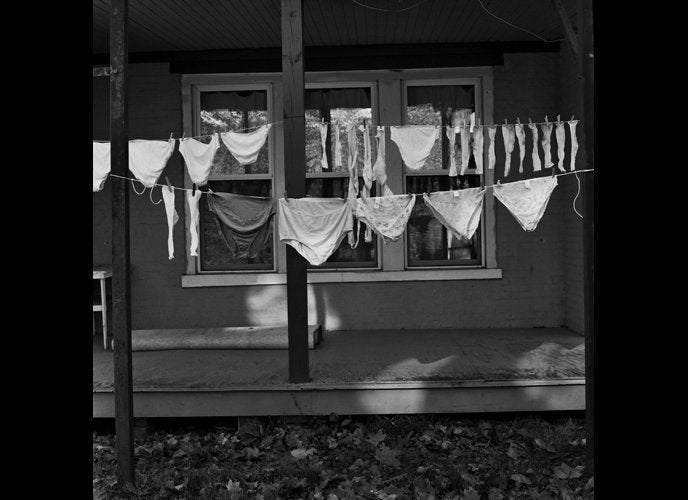 Ann's Tips For Traveling Light
Related