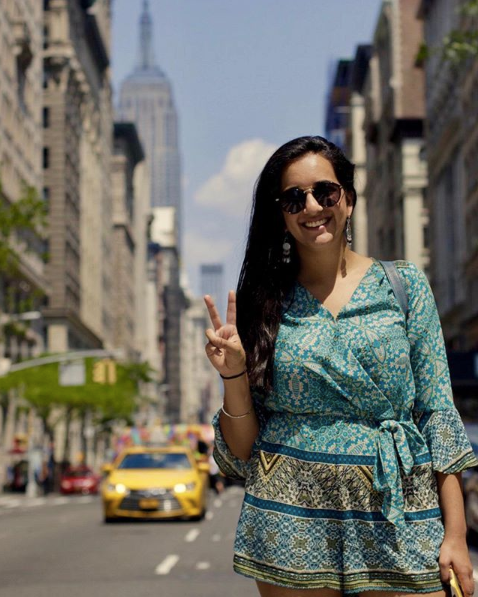 Five months ago, after getting engaged, I spontaneously bought a $180 one-way ticket to Hawaii for this October.
I didn't spend any time thinking about what it would mean to actually go. I've been working at HuffPost ― where I commission and edit personal stories from writers ― for nearly five years, and I wasn't sure what this impulsive buy meant for my job, or what it would mean for planning my upcoming wedding in April. When I bought the flight, the only thing that mattered was that I knew I felt comfortable eating the cost if I ended up changing my mind.
When I told my fiancé about my impulsive choice, he immediately replied with, "Oh, thank God, you're finally doing it!" He was genuinely happy I was finally taking action toward the dream I'd been talking about for so long: to travel long-term.
You see, if you know me, the nomadic lifestyle I crave isn't that crazy. I grew up in a family of travelers. As a child of immigrants, I spent most of my childhood summers abroad visiting extended families I'd only get to see once a year ― Japan with my mom's family and India with my dad's. My older brother studied abroad in multiple countries and hoards language skills the way most of us hoard free T-shirts. My older sister quit her job in New York City at 26 to move to Argentina, where she lived for about six months before coming home. Curiosity for the world and other cultures runs through my veins.
When my college sweetheart and I broke up in 2014 after a complicated 4 1/2-year relationship, I knew I needed to do something to change my life. Some people cut their hair and change their appearance; I booked a 2 1/2 week trip to Croatia and Iceland by myself. Extreme? Yes. Terrifying and lonely? Definitely. Totally worth it? Absolutely.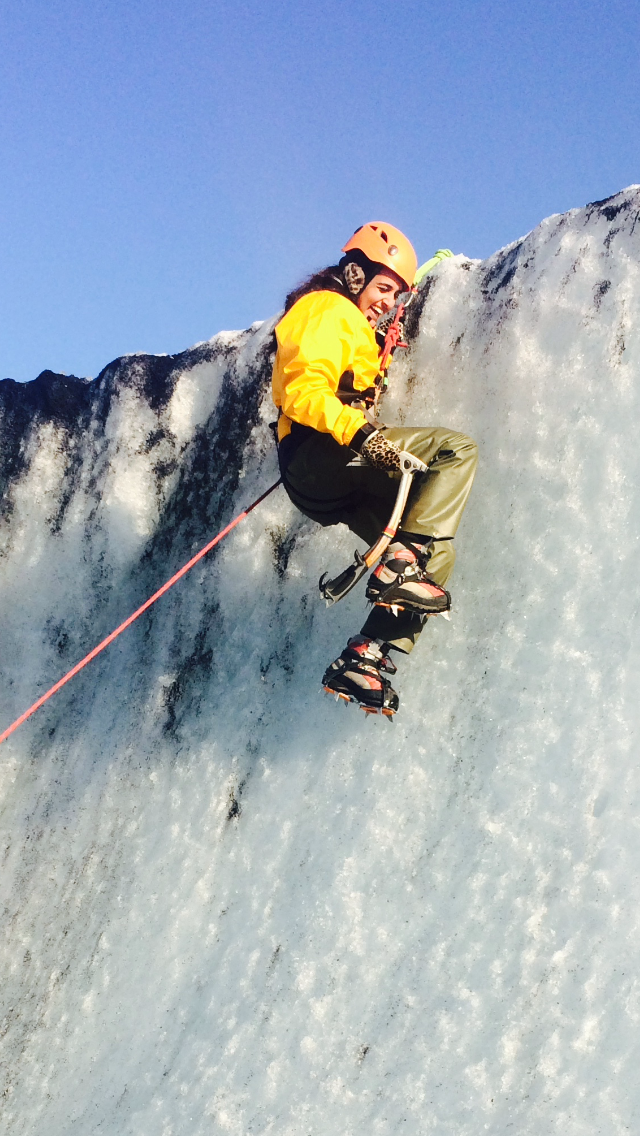 Since then, I've been on a solo trip at least once a year to six different countries. I have always used all of my vacation and personal days for these trips (and others), but it's never felt like enough.
This isn't the first time I've considered traveling while working. After an inspiring two-week trip to Portugal in 2016, I almost had an approved plan with work to travel for nine months, but another opportunity at HuffPost came up. I was at a crossroads: Stay and get promoted or leave to travel and live out a dream of mine.
I chose responsibility, but over the last two years, my dreams only became more apparent. I continuously felt stifled by complacency. Though I'd try to have trips planned to break up the monotony of my routine, I only came back from them feeling worse than before. I couldn't stop wondering if I made the wrong choice by choosing to stay in New York. But as most things fall into place when you least expect it, I met, fell in love with and got engaged to a partner during the time between making that choice and finally pursuing that dream today.
Life doesn't create perfect times for everything. There will be times you won't get what you think you need and something entirely different will fall into place. Sometimes you'll get two things at once and have to choose. Other times you'll get what you want and it won't be at all how you thought it would be.
After five years, my life is settled in New York. And between planning a wedding and potentially applying to graduate schools, now's not the best time to jet off around the world ... but it's the right time, because the opportunity is still plausible. I'm not yet starting a family, and I am my only financial responsibility at this time. I'm healthy ― as are the people I love ― and my job allows me the flexibility (especially since I've proven to be self-motivated and dependable). And my lease was up on Aug. 31.
I ended up canceling that trip to Hawaii (and got a refund!) last month, but Tuesday, I left the life I built in New York City, my partner and my routine office life to travel long-term. While I usually opt for a loose plan, this time around I'm creating a remote lifestyle with enough structure for work but necessary room for spontaneity and play. I'll be working from cafes, Airbnbs and hostels, checking in with my boss weekly and continuing to recruit writers with great stories — but rather than scouring the internet for them, I'm hoping to find them organically through exploring creative spaces, talking to locals and with the help of your recommendations.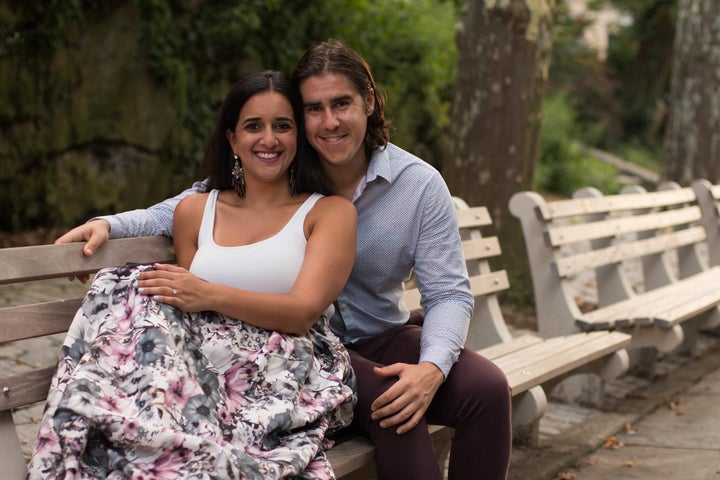 Before you get excited for me and recognize that I've made a dream come true, I know what you're thinking: What about my fiancé, Sam? Most people react first to my decision to be away from him in the months leading up to our wedding: How commendable it is that he's letting me go. How shocking it is that I'd leave my partner behind.
Sam has known about my travel goals since I met him two years ago. He wouldn't have truly fallen in love with me if he didn't support and accept my wandering soul. And I would have never fallen for him either. It's really, really that simple.
He wants to join me so badly, and maybe down the road he'll be able to. But he's focused on his career right now and has an amazing job. I am so proud of him, but I haven't stopped dreaming just because I have a life partner.
He isn't letting me go. He's standing fiercely behind my dreams the same way I would do for him. And truthfully, I have second-guessed this adventure more times than I'd like to admit. Sam hasn't wavered, reminding me that this is something I need to do and it'll be good for us. He tells me often that by living out my truths, I inspire him to do the same.
Of course I'll miss him tremendously, but I'd miss out on so much more if I didn't do this for myself. And thankfully, with pre-planned trips and the holidays, we'll still see each other at least once a month ― the longest time apart being about five weeks.
"Sam hasn't wavered, reminding me that this is something I need to do and it'll be good for us. He tells me often that by living out my truths, I inspire him to do the same."
I'm so excited and overwhelmed and scared for my adventure, but I know that I have been building up to this moment for at least the past two years since that Portugal trip. I have a Google Maps app with more than 100 specific places saved that I want to see around the world, an Instagram feed strictly of travel, and savings to go with and come back to.
I know that I'll miss not having a home, but I also know that I've felt stifled by routine. When you're a traveler, home is a number of places and in the heart of the relationships you make along the way. For the past couple of years, my work-from-home Thursdays have been the highlight of my workweek. Now, I get to experience that every day, learning how to build my own kind of routine in new places along the way. And, let's be honest, working remotely actually makes me work harder both because I want to prove that I take my job seriously and because I won't have the distractions of office culture. I realize this is a privilege not everyone has, but it's one I'm grateful for.
I've spent five years helping other people share their unique experiences and inspiring stories, and while I'll continue to do that, I'm excited to go out and create my own too. Along the way, I hope to meet people I can commission stories from, experience new creative spaces and learn about new communities and cultures.
I hope you'll follow along and help me on this journey. As someone who can be extremely indecisive, I'll definitely need your help along the way ― whether it's people to write about, food to try, or natural wonders to see, I'm all ears.
I'm currently spending the next week or so in Toronto, Montreal and Ottawa. While this leg of the trip was initially planned as a way to spend quality time with a cousin I rarely get to see, I'm hoping to connect with some other badass Indian women — Rupi Kaur, you free? Holler with any kind of recommendations, and stay tuned for more.
This piece is part of an ongoing series, where Sahaj navigates her adventurous dream of working remotely while exploring different parts of the world. Feel free to email her with recommendations or curiosities at sahaj.kohli@huffpost.com, and follow along on her Instagram.