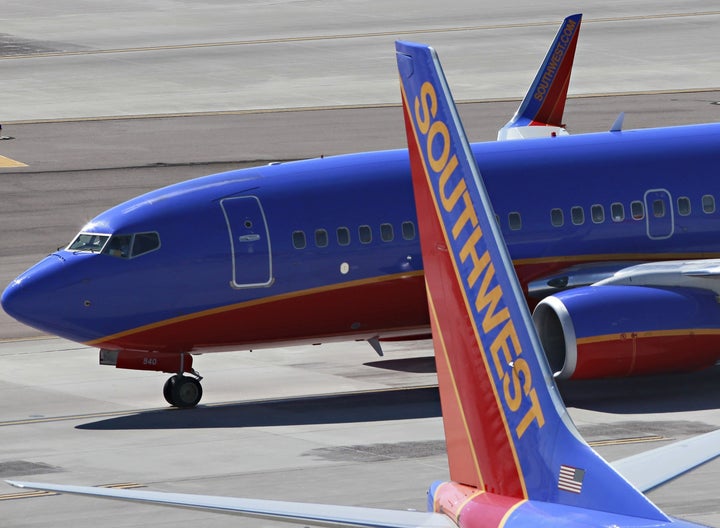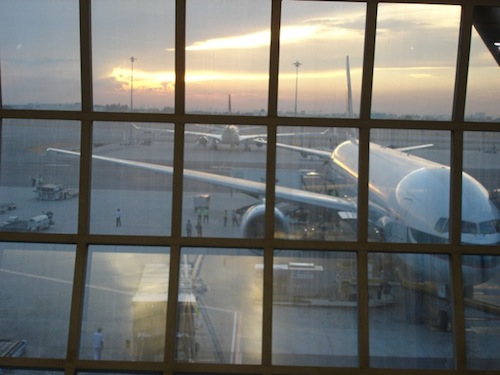 During my two and a half years traveling solo around the world, the most common comment I heard was, 'Wow, you're going alone. That's so brave.' Many told me they didn't think they could ever do something like this, let alone do it by themselves. But I have to reveal a little secret the rest of us world travelers share: we are never really alone. In fact, I can definitively say that I meet many more people when I'm traveling alone than if I was traveling with a friend or partner. As a solo traveler, you are more open, more willing to make friends, and share experiences with others along the way, and this reveals itself in your actions and your face. During my travels I am always bowled over by the kindness I receive from virtual strangers and this is the reason I travel.
When you travel solo you can do whatever you want, whenever you want. If you want to 'take a day off' and do nothing but laze the day away at a café with a cappuccino and a book then that's what you should do. There is no one to debate with or tell you why you shouldn't be doing what you're perfectly happy doing. If you want alone time, it's yours for the taking. But if you want to meet others, there is no shortage of places or ideas on how (and it doesn't have to involve sitting at a bar all alone trying to meet someone). It is really a freedom that no one can really understand until you experience it yourself. Do it. I dare you.

If you're still feeling a bit hesitant about going it alone, here are a few ideas to get you started:

1. The Internet
Of course while you are out seeing the world, you want to be doing exactly that, not numbing your eyeballs by staring into your computer screen. But the Internet opens up so many doors for travelers that it has really become a necessary and amazing tool. Not only can you book your next hostel, read about destinations, and check your dwindling bank account balance, there are tons of sites, message boards, and blogs nowadays dedicated to travel. From expat sites like Expat Exchange and social networking sites like Facebook to Skype (free calls!) to keep you in touch with friends and family back home. My favorite site has to be CouchSurfing. This juggernaut of a travel community now has millions of members around the world. Although you can find free places to stay, it's more about meeting locals from all over the globe and experiencing real life from their perspective.

2. Take a Tour

Nowadays, all tours are not created equal. They are not the 'sit on the bus and watch the world go by' variety they once used to be. There are tours for all interests -- hiking, camping, eating, pub-crawling. A cool way to get to know a new city is to participate in a bicycle tour. City bike tours from Bangkok and Buenos Aires to Berlin & Budapest offer up a closer view of the city on two wheels. Longer tours, lasting a few days to weeks are great for solo travelers as you are instantly part of a family. I used Intrepid Travel on three different tours through Vietnam, Cambodia, & Egypt and enjoyed each one. These are a break from the challenge of figuring everything out yourself.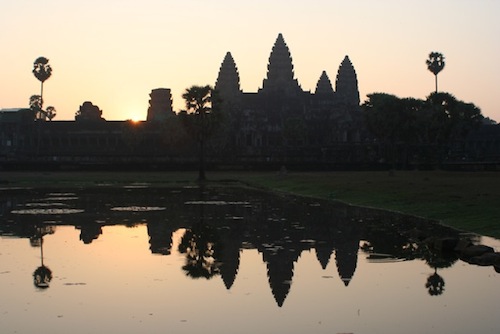 Hostels have come a long way and are a varied lot. Every hostel is different. Keep in mind, most hostels not only have dorm rooms, but also single and double rooms, if you are more comfortable having your own space. This way you don't necessarily have to sleep with ear plugs to keep out the lovely sounds of your snoring neighbor, but can still benefit from the communal atmosphere. They may not be luxury hotels, but oftentimes hostels come with so many free extras that hotels do not: free tours, free breakfast, free coffee, book exchanges, movie nights, use of a washer & dryer, instant friends, and real advice (no concierge-just real locals with real opinions).
4. Volunteer or Get a Job
On my two and a half year journey around the world I taught English to executives in Istanbul, served up lattes and Vegemite sandwiches in Melbourne, volunteered at an English Immersion program in Spain, and spent my Christmas week with homeless in London. These were hands down the best experiences of not only my entire trip, but possibly my entire life. Each experience gives you a window into the local culture that you just can't get as a tourist.
A large part of travel is about learning -- opening your heart and your mind to new experiences and cultures. The whole act of travel can be one big education. On top of that, there are classes everywhere-teaching you how to tango in Argentina, how to cook perfect spring rolls in Vietnam, and how to surf the waves at Bondi Beach. In this way you will meet other travelers and bond over a shared interest and celebrate each other's triumphs when you finally can say a whole sentence in Mandarin or snowboard to the bottom without falling on your ass.
Before I set out on my adventures around the globe, I sent out an email to nearly everyone I had ever known or worked with and basically asked the question: 'does anyone know anyone out there in the world?' I was amazed at all the responses and often when I arrived in a foreign land, I already had a date with a new 'best friend' lined up. Some invited me into their homes for a great local meal or even a warm bed to sleep in. These new friends introduced me to their friends and so on and so on. It just kept on building and before I knew it, I was surrounded by a group of compadres to hang with.
My adventures were amazing, but the kindness I received from virtual strangers was undeniably the highlight of my trip. Yes, I gazed in awe at the Angkor Watt temples in Cambodia, the Great Pyramids of Egypt, and the fantastic Hagia Sofia in Istanbul. But nothing can compare to meeting the people all over this earth that I now call my friends. There are bad things going on in the world and always will be, but at the basic level of day to day existence in big cities and in small towns all over the globe people are smiling and chatting and making their little corner of the world a friendly and welcoming place.
Support HuffPost
A No-B.S. Guide To Life
Related
Popular in the Community