There are many reasons to travel, be it short or long term. It provides you with a unique vantage point to experience the world and helps keep your own life in perspective. There are memorable sights to be seen, new friendships to be made and many modes of transportation to help you get from A to B, usually with a chicken or two along the way. Of all the reasons to travel, I never thought food would be at the top of my list, but that's firmly where it is today. I plan my itinerary for my tastebuds, for better or for worse.
I did not begin my travels with an eye on my stomach. When I quit my job as a lawyer in 2008 to travel for what I thought was a year around the world, I wrote about transportation misadventures, history and the people I met. It wasn't until several months later that food began to take precedence, and it has only risen in prominence ever since. My preferred places to eat are street stalls and markets, where I can see not just the foods being prepared but the chaos and bustle of locals eating them. I'm afforded not just cheap and delicious eats, but also an ability to observe a place's food culture in the process. And in the course of many streetside meals, I've found that chatting with a food vendor about what they make and why has become a bridge between languages and cultures, and a starting point for many new recipes.
No longer an afterthought, I've been planning my itinerary around mealtimes for the last two years. I chose to visit Melaka because a man I met in Indonesia told me that I ought to eat lunch at a place called Jonkers 88 ("order the number 1", he insisted). I would eschew out-of-town tours in Myanmar, spending my mornings at the market's many soup stalls, trying each offering. And eventually, I realized this passion for roadside eating was morphing into a new career, one that had me writing about travel and food.
What's the best way to encourage readers to think about food as a planning tool? Show them photos of delicious eats from around the world, of course. Here are 18 photos from near and far, from soups to paella to so much more.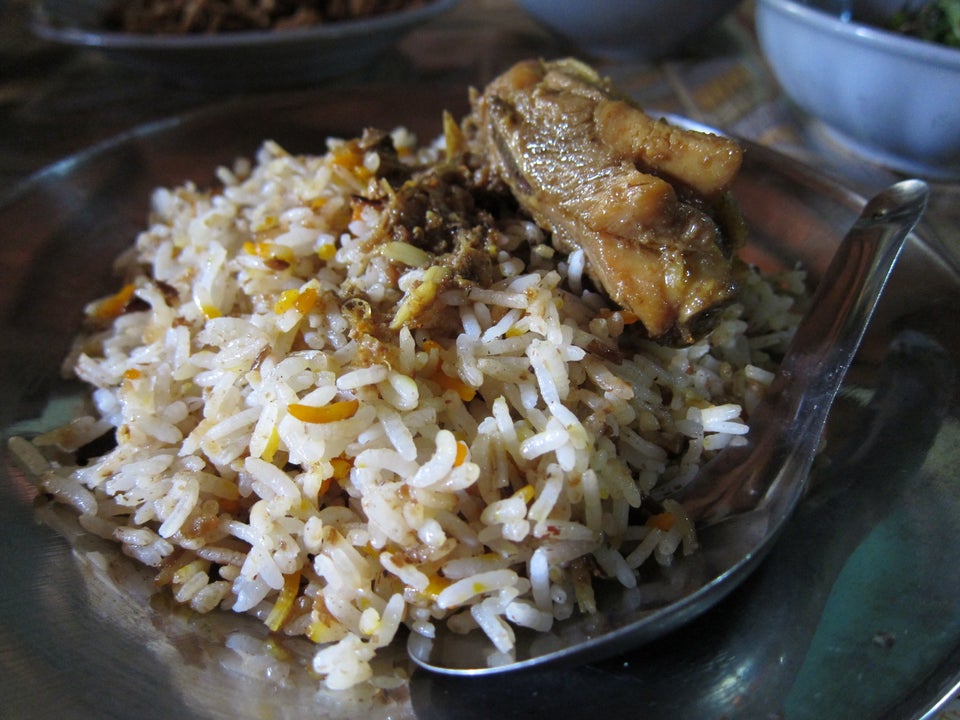 18 Great Dishes from around the World
Related