This article comes to us courtesy of InternationalLiving.com, the world's leading authority on how to live, work, invest, travel, and retire better overseas.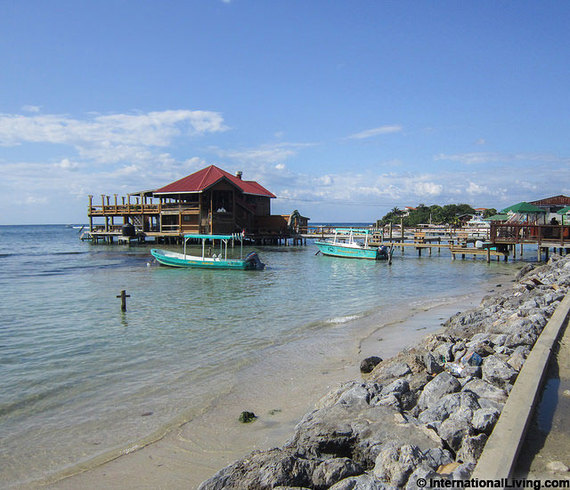 Standing knee-deep in clear Caribbean blue water looking back at the white-sand beach and the swaying palms, I thought it over. I was on vacation, but what was stopping me from living here? Rent here was a fraction of what I paid for my apartment in Washington, D.C., the cost of living was low, and I hadn't felt this relaxed in years.
So ... five days after arriving on the Caribbean island of Roatán, 30 miles off the coast of Honduras, my vacation became a new life. I forgot about that return flight and instead settled further into the sand. I felt at ease and welcome in this community, and I realized it was because people were taking the time to actually chat and get to know me. Nobody was rushing; nobody was too distracted by emails or phone calls. Everyone just seemed so calm.
And then I realized what was so appealing: everyone was living on island time. While I loved the concept, it took some time for me to adjust to living on island time.
I didn't take much with me from my old life. Just a suitcase. But I guess it still took me a while to ditch some old habits.
Back in New England where I grew up, harsh winters had taught me to walk quickly from Point A to Point B without stopping for anyone or anything. I would get stressed if things weren't done straight away and I couldn't tick them off my never-ending to-do list.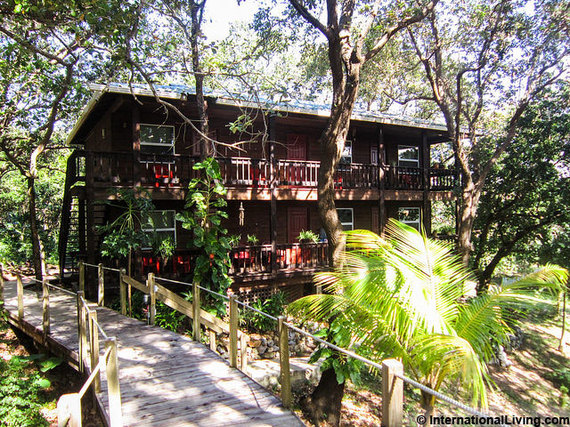 In the U.S. I was frequently annoyed with delays. Even the most trivial of things like waiting in a long line for coffee irritated my need for efficiency. I found myself racing down escalator stairs to catch the metro train to work in Washington, DC, despite the fact that another train would follow within three minutes.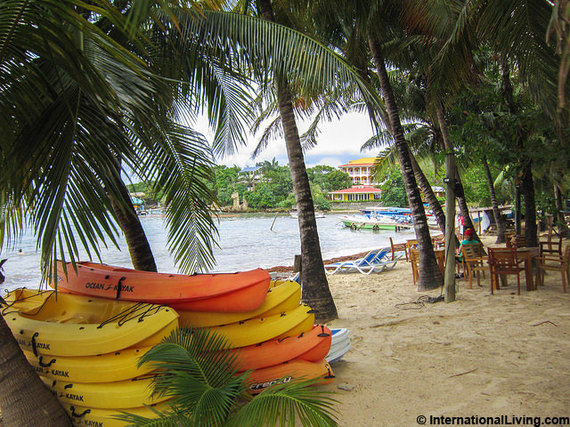 Learn to Live in the Present
I constantly felt hurried, desperate to get to the next place, to speed through and complete all of my tasks. I had to-do lists to check off and goals to be achieved. What I didn't realize was that I was wasting the time it took to complete those tasks rather than enjoying that time.
Like I say, it took me a while to shake the stress-inducing habits of home. On Roatán, expats and locals alike operate on island time. Island time is a state of mind, something caused by the timeless nature of the ocean all around, and it's taught me to ask "what's the rush?"
I've learned the value of living in the present. Why worry about something that hasn't yet happened when there are so many wonderful things happening right now?
When I first moved to Roatán, I fretted over going to the bank, concerned that the queues might eat into my time. After a while, however, I realized that spending a while in the air-conditioned bank was a nice respite from the midday sun. I now plan my trips to the bank for just after noon, when the sun is hottest and when I'm ready for a nice long chat with whomever else is in line with me. The girls who work at the bank talk to me for a few minutes before starting my transactions.
In Roatán, I am not just a number, not just another person in line tapping my foot and sighing in exasperation. I am a neighbor and a friend and we exchange small talk and jokes before getting down to business. Going to the bank is no longer a task for me to begrudgingly undertake. It is a pleasant interaction and a chance to catch up. Living on island time reminds me to look up, to make eye contact, and to smile at everyone.
Island time allows things to happen in a natural timeframe; even if something doesn't get done today there's always mañana (tomorrow, later...).
With the warm weather and cool Caribbean breeze, I never have to run for cover from a blast of cold wind or snow. And free from the hustle and bustle of the big city -- no streets or subways packed with people racing to work, no roads backed up with angry commuters -- life in Roatán is pervaded by a sense of calm that touches everyone who lives here, one of many things that makes it such a great place to live.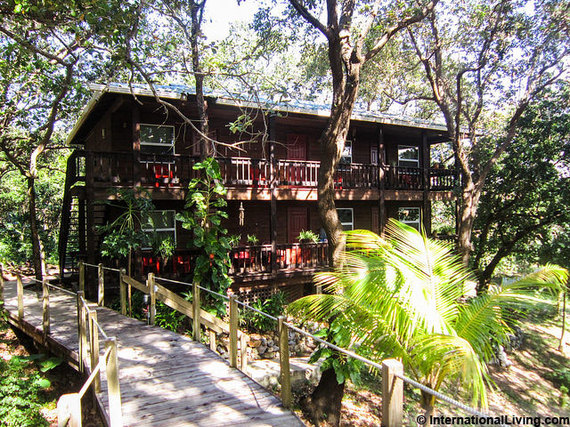 A Daily Life Filled with Wonder
No longer feeling the constant need to rush, I look around, enjoy the scenery, and smell the roses as they say. I didn't change who I am; I simply rediscovered who I really was after being caught up in the stresses of working life in the States.
Living on island time reminds me to appreciate the beauty around me. Walking too quickly means missing the hummingbirds dancing around the bright red hibiscus flowers. Walking too quickly might make me miss the baby chicks scurrying under the bushes next to my feet.
There are so many shades of blue filling the endless sea and sky that you need the extra time to appreciate it. With its profusion of beautiful plant and animal life and sumptuous, sun-drenched beaches, expats here often find their stresses simply melting away.
Living on a small, tropical island has taught me to question the need to rush through life that's so ingrained in us. My life is a journey, not a series of to-do lists. My daily life in Roatán is filled with joy and wonder. It didn't used to be, simply because I was moving too fast.
You don't need to live on a tropical island to slow down and savor your life. If you're caught up in the cycle of working to earn more, to spend more, to have more, but never finding the time to enjoy any of it...just set your inner clock to island time.
It's helped me see who I was, and who I want to be today. And I love being a person who stops to see the hummingbirds and smell the hibiscus.
PHOTO GALLERY
Relaxing Retirement Spots Near Big Cities
Calling all HuffPost superfans!
Sign up for membership to become a founding member and help shape HuffPost's next chapter