Traveling on it's own can be, while exciting, a daunting experience. When you pair this with crippling anxiety, it can really deflate any excitement and fun you might be feeling for your upcoming trip.
Anxiety feels different for people, depending on whom you ask. Remember the scene in the movie Titanic near the end, Jack is handcuffed to a pipe in a room that is quickly filling with water? This is how I can accurately describe my experience with anxiety.
I can't actually explain why I get anxiety. I love traveling, I love flying, I love (most) airports. I am comfortable in airports and on airplanes. All I know is on the way to the airport, I panic. The sooner the bags are checked and I'm through security, the sooner I can try to relax. Maybe my anxiety is the thought of leaving my comfort zone.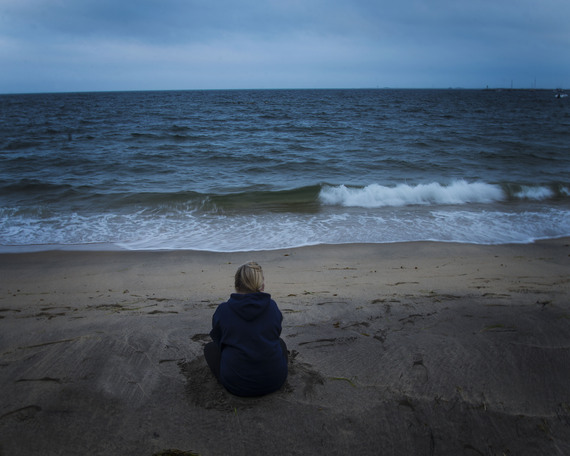 While traveling, waiting around the gate and looking at the stores can be fun. It can also be enjoyable to stop somewhere to get a meal and a coffee while people watching. If you suffer with anxiety however, below the surface your anxiety may be bubbling. It hinders the excitement, and it's not fair. For me, once I'm on the plane, my anxiety begins to subside. I enjoy the flight, and don't suffer much more for the rest of the trip.
If you too are dealing with anxiety, especially while traveling, here are five tips that I find to be helpful when it comes to staying calm.
1. Drink Water. Sipping on water may help your nerves to calm down, and help your mind and body feel less overwhelmed. Also, keeping hydrated is always a good thing!
2. Eat. I find that it's helpful to keep a full stomach when you're feeling anxiety. It keeps your blood sugar up, and you may not notice your body feeling hunger if you're too wrapped up in your anxiety. It's important to keep your body fuelled, especially when exerting so much energy while traveling.
3. Breathe. You hear this a lot when it comes to anxiety, but it's true. Taking deep, calculated breaths does a lot to help keep your anxiety under control.
4. Read. I find this works best if it's a book you're already very interested in. This way it's easier to find yourself swept up in the story. It's harder to keep distracted if you're trying to get into a new storyline. You might find that after you've completed the first chapter, you don't actually remember any of what you just read.
5. Games. Playing games on a phone/tablet can be really helpful. When you have to use your brain to strategically win a game, it keeps your mind focused on that end goal, which can help distract you from your anxiety. Just be sure to have a battery charger because games can be a real battery killer.
Anxiety is awful no matter what situation you find yourself in. I hope that by reading this, you realize you aren't alone and that anxiety is a real thing that can happen to anyone. Hopefully you find the aforementioned tips helpful in the way you handle your anxiety.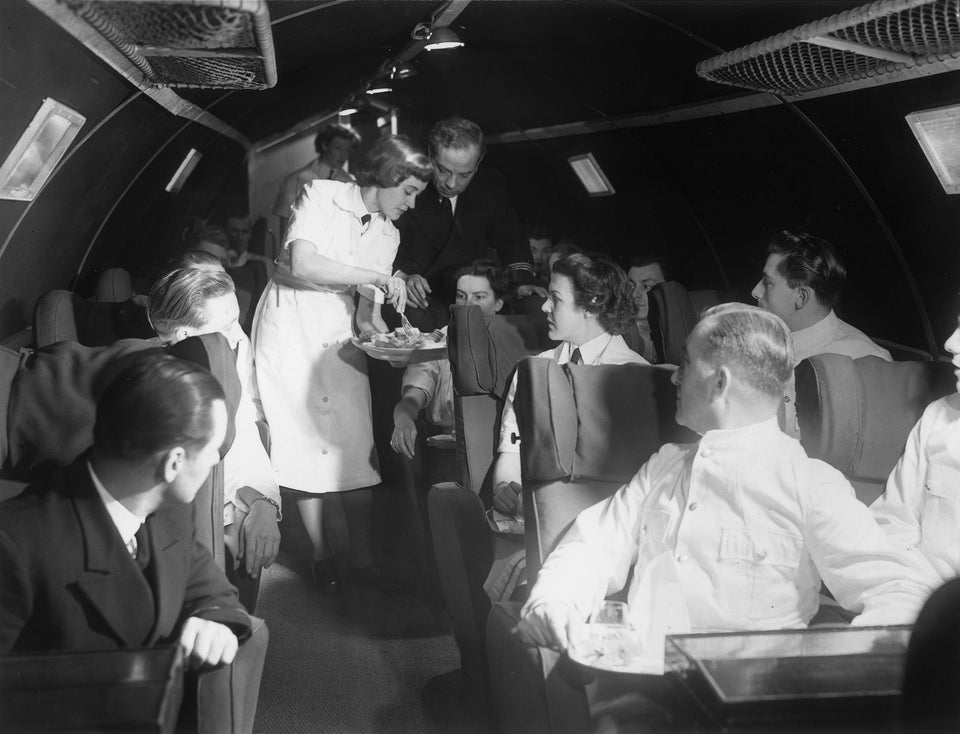 Vintage Air Travel Photos