The torrential rains began in Bissau, and women and children ran nearly naked into the street, equipped with soap. Even in the capital of the West African country of Guinea-Bissau, most people are without running water, and see the rainy season as a chance to enjoy several warm free showers.
Damaged by a civil war in the late 1990s, Guinea-Bissau is filled with colorful but crumbling colonial buildings, roads lined with cashew trees -- the country's main export crop -- and markets filled with fresh fish. Like fellow former Portuguese colony Cape Verde, it's possible to hear music everywhere, from the blasting stereo of packed taxi vans to the hip nightclubs of Bissau that don't simmer down until the next morning.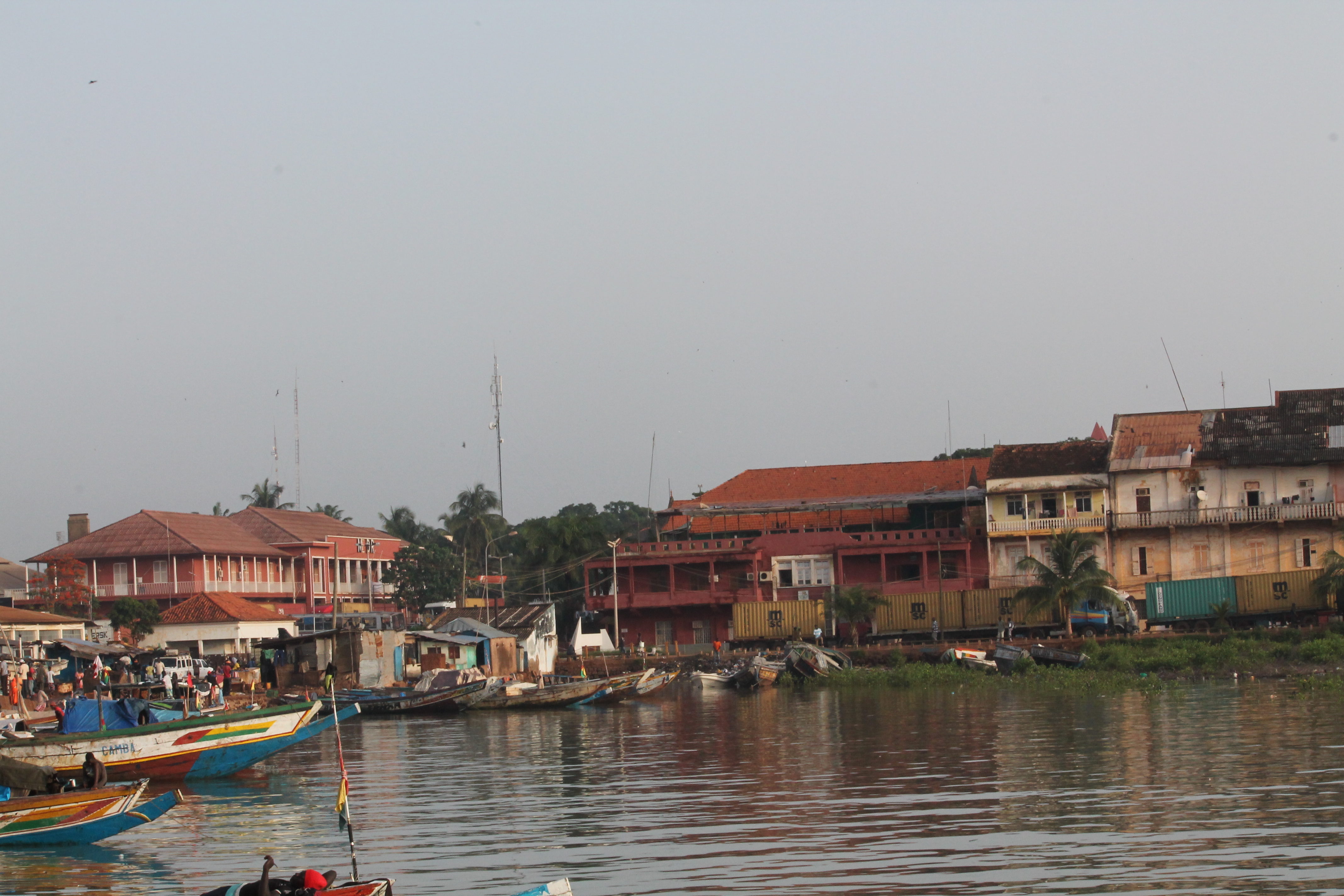 Guinea-Bissau is one of the poorest countries in the world (ranking 211 in GDP per capita, according to the CIA World Factbook), and some people also consider it one of the most corrupt. Its coast boasts many lawless islands, making it an ideal stopping spot for drug trafficking between South America and Europe. In April 2013, the country's military chief was indicted by the U.S. for plotting to transport millions in cocaine and weapons from Colombia. And every president since 1994 had been the target of a bloody coup, including one last year.

Therefore I felt on guard when entering Guinea-Bissau for 10 days via a vehicle with my friend Francis Tapon. Being two Americans driving in a large four-wheel drive with expensive camera gear, I expected to be met with heavy bribes at security checkpoints. Indeed one guard motioned to the backseat. I looked apprehensively at the camcorder, but he had his eyes set on another sight.

"Give me a mango," he demanded in Portuguese, the official language.
Continuing to Bissau, we passed a river lined with mangroves, a salty marsh with colorful birds, and women plucking red cashew fruits, some fermenting their juice for "grey wine." The capital was the ultimate contrast of official and unofficial wealth: gaping potholes were everywhere, including in front of the country's Ministry of Finance, yet there were several polished SUVs and people sporting stylish clothes on nearly every street. Paradoxically, many hotels had Western prices but less-than-ideal amenities: shower heads that only worked sometimes, "toilets" that did not flush, and large cockroaches crawling in the bathroom. Settling for the cheapest choice of $25 a night, I tried to think of my room as an upgraded campsite.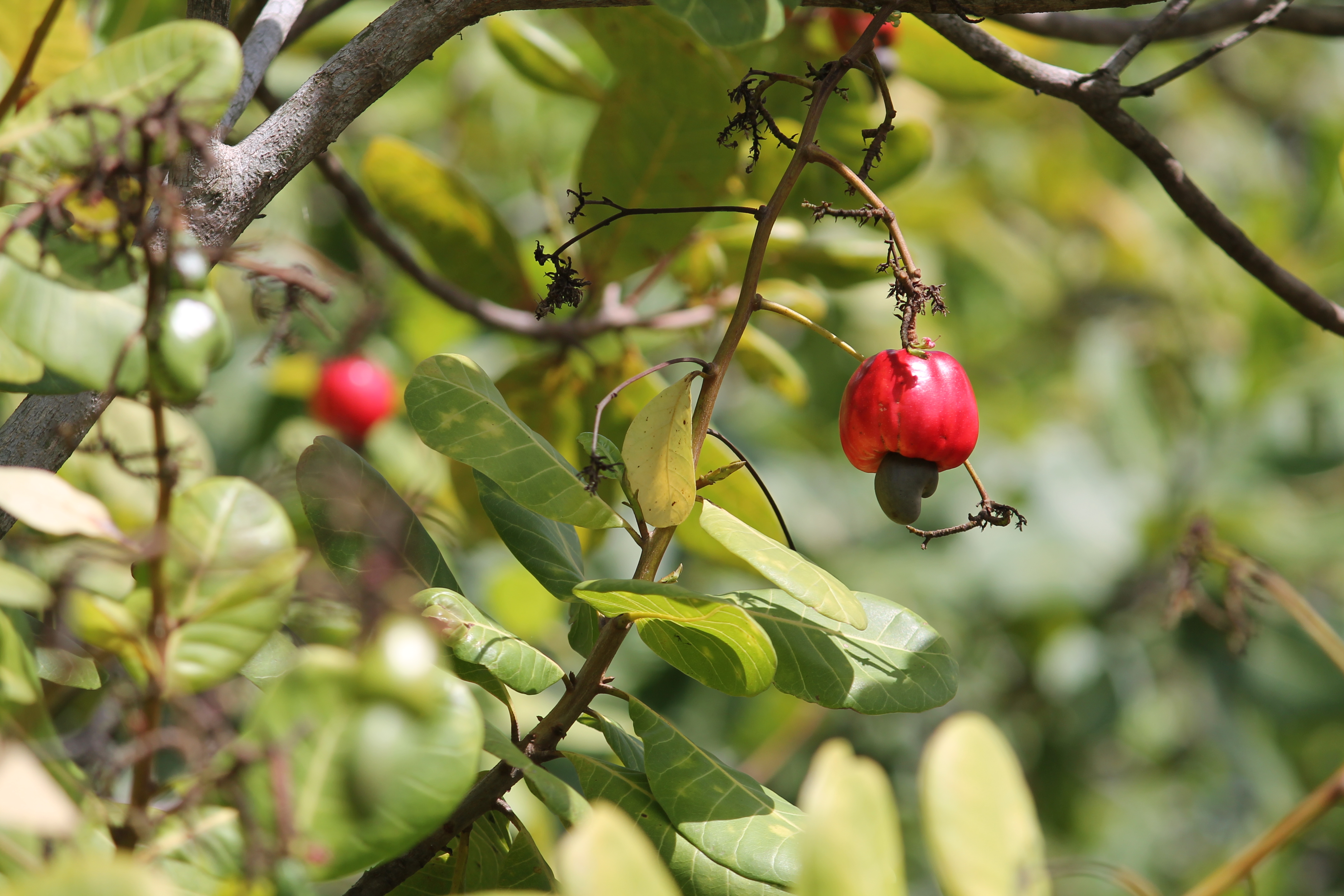 We walked to the bustling harbor the next day and took a ferry to the island of Bubaque in the Bissagos archipelago, an eight-hour ride over the azure summer sea for $6. I sat between two fellow passengers: a very vocal goat and a pig. Squeezed under a tarp that shielded them from the glaring sun, locals chatted enthusiastically while passing around a flask of wine, and women sold pastries for 20 cents each.
After reaching the harbor, we biked over the 18-kilometer, surprisingly smooth main road on the scenic island, past cropland and children who enthusiastically ran out to greet the two rare strangers, exclaiming "branco" (white). A 23-year-old law student from the ferry ride beckoned us to his village home, rebuilt after it was burned down by an accidental fire the year before. Like the locals we met throughout the trip, his family was friendly and welcoming.
We arrived back at the guesthouse in the early evening, a couple hours before rain began to pour, and all the electricity (which exists from 8 to 11 p.m. through a generator in most places in Guinea-Bissau) was lost. Our host turned on instrumental local music from the stereo, and I enjoyed an omelette lit by flashlight. I fended off the mosquitos that clustered around me like I was a giant honeycomb. A Portuguese expat at the table talked nonchalantly about his last bout with malaria, common during the rainy season.
Exiting the country, I contemplated how it was the least comfortable, but most interesting, locale I have visited before. On a short trip to Guinea-Bissau, one travel blogger declared that, "If travel was a fight, then Guinea-Bissau kicked my ass." He, too, was met with malaria. Another travel writer more optimistically opined that, "Guinea-Bissau is one of those places where days easily turn to weeks and before you know it, you have practically become a local." I was glad to flee before such a transformation occurred, but, somehow, wanted to return.