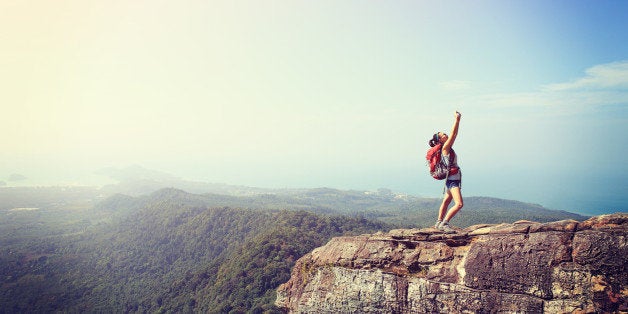 Aghhh. I coughed on the rancid fumes of the departing bus as I looked around the deserted stretch of dirt road I'd been dropped off on. At two in the morning all I could make out were the vague shapes of a couple of covered up stalls.
I felt a trickle of apprehension, but shrugged it off. "My connecting bus will be here in ten minutes." I told myself. An hour later, exhausted and fearful I realized I was stuck in the middle of some deserted part of Mayalsia -- alone.
I found a rickety fruit stand that provided a meager amount of shelter and curled up to cry myself to sleep. I awoke at six am to a ray of light coming through my hut. A few minutes later a decrepit bus came chugging around the bend and I was off.
I was only three days in to my first trip alone after my divorce. It was a scary experience, but it was soon overshadowed by scuba diving trips surrounded by giant turtles and barracuda, fresh crab dinners with new friends from my hostel, and getting up close and personal with baby orangutans at a wildlife sanctuary.
And it taught me one of the most important lessons I learned from traveling. I was stronger than I thought. I had survived a situation that I never thought I could. And if I could survive that - then maybe I could survive my divorce too.
That trip was the start of a five-year adventure that took me from Taiwan to India to Brazil. I hitchhiked through Argentina. Climbed a snowy volcano in Chile (and slid down it.) Danced til the sun came up on a beach in Thailand.
I LIVED and I learned. My divorce ripped my safe secure world out from under me and left me gasping for breath, trying to figure out how to move on. I didn't know what to do to heal, but I wanted to - desperately. Travel taught me how. It challenged me and stretched me. Made me use skills I didn't know I had.
In Medellin Columbia I learned that there is always another place to move onto. I'd heard amazing things about the city but after a day there I was restless. A couple Dutch girls in my dorm had just arrived from Salento - I'd never heard of it, but it was only a couple hours away by bus. Their description of a small town dotted with coffee plantations, mountain hikes, and a cozy hostel sounded ideal. The next morning, I hopped on a bus and within a few hours was in a new town on a new adventure.
In my marriage I'd felt trapped. I'd tried for years to convince my ex to stop drinking. Nothing changed. His emotional abuse eroded my self-esteem and my will power.
As I started traveling, I saw how small my worldview had been. Travel offered endless possibilities of places I could go. I had never been trapped. There had always been another place to move onto.
I also found that as I traveled farther and farther away from my safe little world of all I knew that distance does wonders for healing.
At home everywhere I went I was reminded of him. Even without his stuff, our apartment was still filled with memories. Well meaning friends would give me hugs and that pity look I grew to hate. Traveling I got to create my own memories. Create my own story. Well removed from the life we shared - I finally got to heal.
In Mumbai a long-haired Aussie named Lucky taught me that distraction does work. From the moment he vaulted into the bunk across from mine on the train I was in lust. A passionate one and a half night stand followed. Our brief affair took my mind off my divorce and all the heavy thoughts and worry about my future. I just got to enjoy what was right in front of me and it made me feel sexy, alive, and desirable again.
A ten-day silent retreat in Thailand taught me to slow down. My response to my divorce was to drown myself in busyness. I never stopped moving. I didn't want to give myself too much time to think.
Suddenly I had ten days and endless hours of meditation. I had to just stop. Let go. Be in the moment. I got to take a deep breath. I began to notice the small subtle joys in my day to day life and relax. I started to enjoy truly enjoy life again and all it had to offer.
At Angkor Wat in Cambodia I witnessed the sunrise over 1000 year old ruins. I watched an emancipated five-year old girl in a ratty dress begging for change in Delhi. I took in the breathless wonder of the Taj Mahal. It changed my perspective and how I viewed the world.
I thought my divorce was the biggest, most important thing in the world. Suddenly, I saw my life in a whole new way. I could look at my divorce in a different light and it allowed me the space to finally start healing.
I returned from my adventures a new woman. Strong. Self-confident. Sure of my place in the world and what I could do. The lessons I'd learned traveling had taken root deep in my soul and transformed me.
For me, travel was the ultimate cure for my divorce. For you it might be something else entirely. The key is to find out. To get out there. To explore. To dream. To remember who you were before you got caught up in your marriage and all its problems. It's a great big ol' world. Get out there and explore!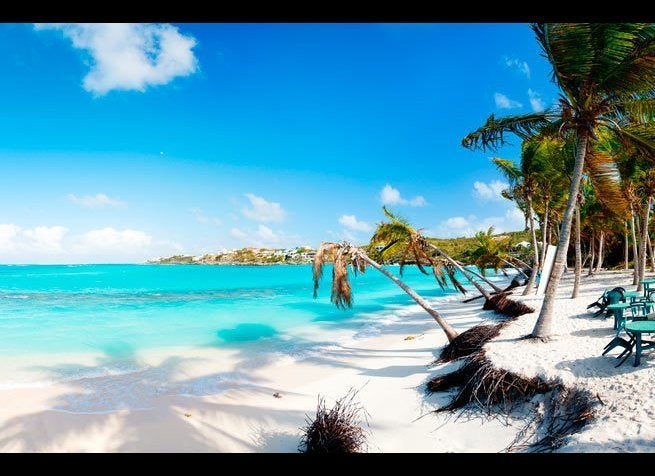 Under-The-Radar Vacation Destinations