Travelzoo Deal Experts have combed the world over looking for destinations where U.S. travelers will get the biggest bang for their buck in 2015. We present the Wow Deal Destinations for 2015: Brazil, Puerto Rico, Texas Hill Country, Cruising Asia and Dubai -- based on travel trends, national events and our "deal expert" hunch.
Where will you vacation in 2015?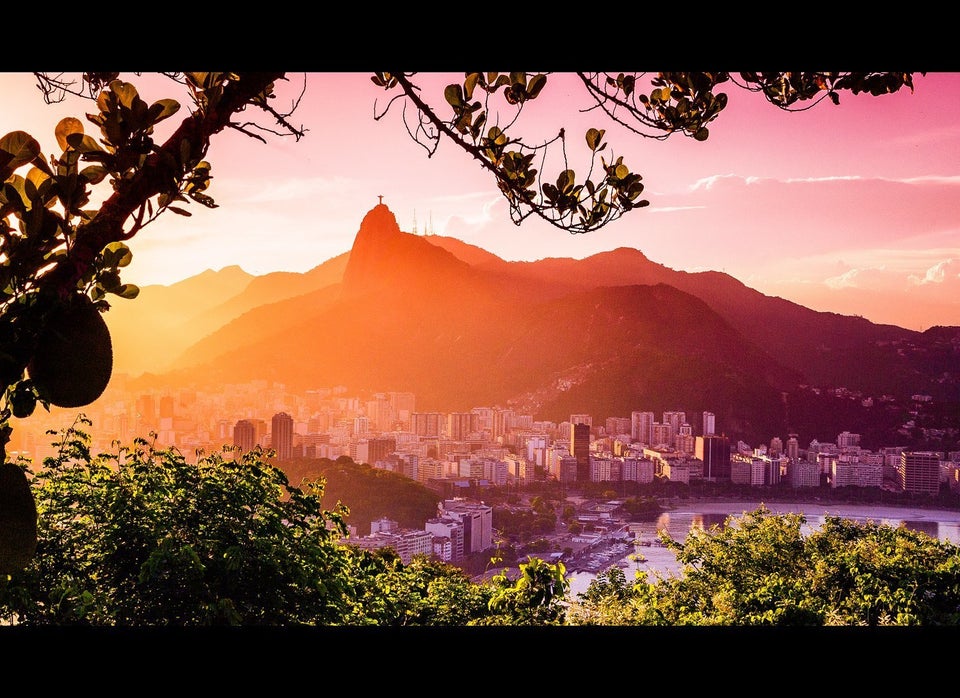 Travelzoo Picks 2015 Travel Deal Destinations
1. Brazil: Visit this South America hot spot during its "gap year" -- between 2014's FIFA World Cup and the upcoming 2016 Summer Olympics. More than 111,000 soccer-loving Americans visited Brazil this past summer. To accommodate the influx of sporting tourism, the country plans to open more than 400 new hotels by 2016. The airlines aren't far behind either, with carriers such as American Airlines adding new nonstop routes to its schedule. Wholesalers are quickly upping inventory as well with vacation deals saving up to $1000.
2. Puerto Rico: No U.S. passport required: enough said, right? Also, it's never been easier to get to Puerto Rico as major airlines (JetBlue Airways, Southwest Airlines and United Airlines) launched new and/or increased services this past year. Combine that with the fact this Caribbean island is looking to add more than 5,000 hotel rooms by 2017, and you've set yourself up to grab deals that are up to 50% off.
3. Texas Hill Country: Everything's bigger in Texas, including the deals. From San Antonio to Austin and the surrounding Hill Country, we found hotel deals aplenty, from $129 per night at 4-star resorts. With nearly a half-dozen new hotels opening in 2015, there's plenty of places for every budget from boutique properties to sprawling, luxury resorts. Texas Hill Country is easy to navigate, just a three- to four-hour drive for Dallas and Houston residents. Flights are a breeze with two airports, Austin and San Antonio, serviced by low-cost carriers Frontier Airlines, Spirit Airlines, Allegiant Airlines and Southwest Airlines.
4. Cruising Asia: Cruise lines are expanding their fleets in Asia with new ship introductions and itinerary plans. Royal Caribbean International plans to move their newest ship, Quantum of the Seas, to the Shanghai port; this large ocean liner allows for 4,190 more passengers to experience Asia by sea. Oceania Cruises alone has announced 12 new destinations for the upcoming 2015-'16 schedule focusing on longer, destination-intensive sailings to the likes of Jeju, South Korea, and Boracay Island, Philippines. As the itineraries multiply, so do the deals. Choose from large ocean liners or small, luxury ships with roundtrip air included.
5. Dubai: With 71 million annual passengers stepping foot in Dubai's two airports, the city has positioned itself as a major player in global tourism. Travelers who visit now can take advantage of a building boom and early-bird deals ahead of the World Expo in 2020. A destination unto itself, Dubai is also a simple addition to international travel plans with direct flights from major cities including London and Bangkok. To ease the potential complexities of booking a trip we've secured vacation packages starting at $1999.
-- Blaire Constantinou is a producer at Travelzoo based in Los Angeles. Travelzoo has 250 deal experts from around the world who rigorously research, evaluate and test thousands of deals to find those with true value.