The wheels finally fell off.
Kalanick's exit came after a shareholder revolt reportedly made it untenable for him to stay at the company he founded in 2009. Investors called for the change in leadership in a letter that was delivered to Kalanick in Chicago and obtained by Times reporter Mike Isaac.
"I love Uber more than anything in the world and at this difficult moment in my personal life I have accepted the investors request to step aside so that Uber can go back to building rather than be distracted with another fight," Kalanick said in a statement to the Times.
He will remain on Uber's board of directors. In a statement to TechCrunch, the board called Kalanick's decision "a sign of his devotion and love for Uber."
The embattled former CEO built the ride-hailing company from a scrappy startup into a taxi-killing behemoth valued at nearly $70 billion. But as today's news demonstrates, valuation only gets you so far.
Uber suffered several turbulent months in early 2017. The rise of #DeleteUber in response to the company appearing to break a taxi picket line in early February drove more than 200,000 people to delete the Uber App from their phone in protest, and was only quelled once Kalanick announced he'd resign from President Donald Trump's economic advisory council.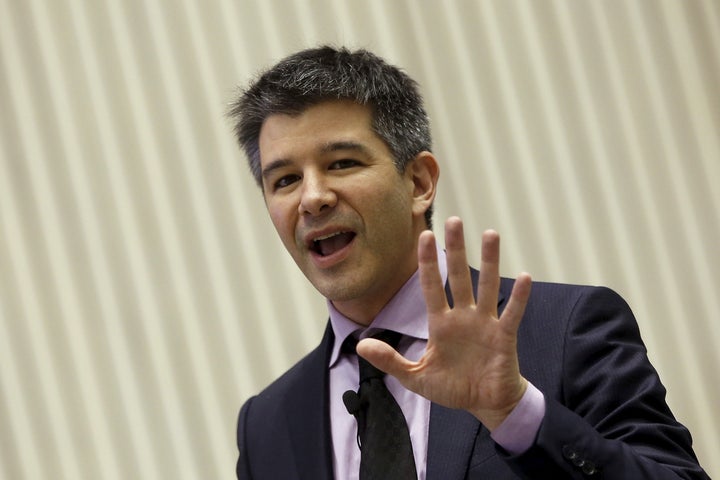 Former Uber engineer Susan Fowler penned the blog in late February, recalling her experiences with rampant sexual harassment at the company, including being solicited for sex by male superiors and stonewalled by HR for reporting their conduct.
Two of Uber's earliest investors, Mitch and Freada Kapor, spoke out at the time and urged the company to switch gears.
"Uber's outsize success in terms of growth of market share, revenues and valuation are impressive, but can never excuse a culture plagued by disrespect, exclusionary cliques, lack of diversity, and tolerance for bullying and harassment of every form," the two wrote.
"Uber has had countless opportunities to do the right thing," they added. "We feel we have hit a dead end."
Kalanick pledged to clean up the company culture in response. He asked former U.S. Attorney General Eric Holder to lead an inquiry, and got former Huffington Post editor-in-chief (and Uber board member) Arianna Huffington to pitch in.
Uber has had countless opportunities to do the right thing. We feel we have hit a dead end.
Yet another crisis developed soon after: Waymo, a Google-founded competitor, sued Uber, claiming the company had stolen technology essential to the development of its self-driving cars.
The video shows Kalanick discussing the company's fare structure with Uber "black car" driver Fawzi Kamel at the end of a ride. Kamel, who purchased a nicer car to drive for the upscale "black" service, tells Kalanick he "lost $97,000 because of you. I'm bankrupt because of you."
In response, Kalanick fires back, "You know what? Some people don't like to take responsibility for their own shit."
"They blame everything in their life on somebody else," he adds, edging out of the back seat. "Good luck," he adds, sarcastically, then slams the door.
Before You Go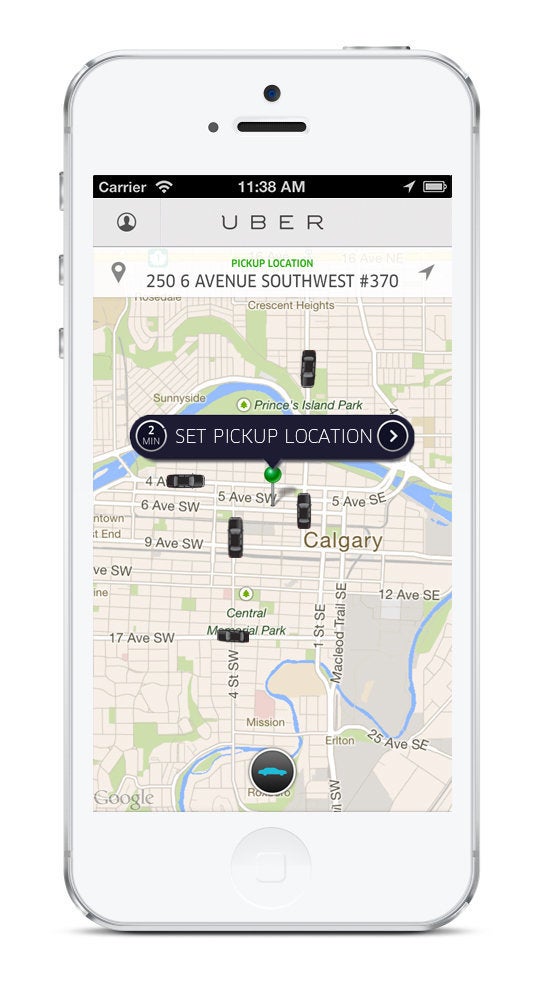 6 Facts About Uber
Popular in the Community