Of all the soldiers who have been injured in the wars in Iraq and Afghanistan, retired Staff Sgt. Travis Mills is one of just five who have survived quadruple amputee injuries. But even after losing both arms and legs to an IED in 2012, the Afghanistan vet isn't playing the victim card anytime soon.
The documentary, "Travis: A Solider's Story," premiered last year and is still screening across the U.S. The film highlights Mills' gut-wrenching but moving true tale of war, love and overcoming obstacles that once seemed insurmountable.
A motivational Mills quickly worked up quite the reputation where he was rehabilitating at Walter Reed Army Medical Center. He became known as the "mayor" of the hospital, where he built relationships with fellow wounded warriors and their families.
After discovering Mills' story and his positive influence on the families of Walter Reed, nonprofit Fotolanthropy approached the soldier about creating a short film about his experiences. The first steps of "Travis: A Solider's Story" were in motion.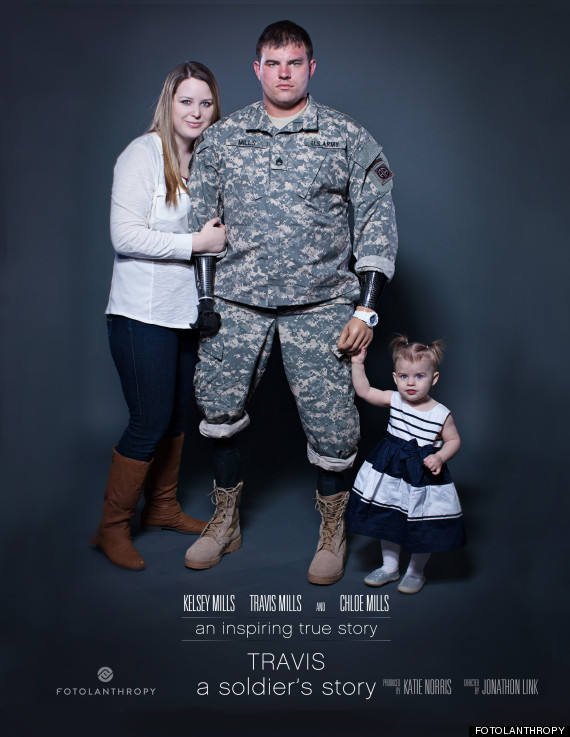 Courtesy Fotolanthropy.
After discovering his passion for helping wounded veterans, Mills created the Travis Mills Foundation. With the motto, "Never give up. Never quit," the organization assists military members dealing with the physical and emotional challenges of recovery after injury.
Mills' unwavering commitment to injured returning veterans is a needed one in the U.S. Last November, the International Business Times reported that more than 1 million American military members have been injured in the wars in Iraq and Afghanistan -- a grim statistic the federal government has not shared enthusiastically.
Although Mills is playing a vital role in many people's lives, he's not one to brag about his positive impact on veterans and their families.
"I figure, if my story helps somebody and helps them get through a rough time," he told CBS Chicago. "That's not a bad thing."
Below, see photos from Mills' return home to Michigan after rehabilitating from his injuries.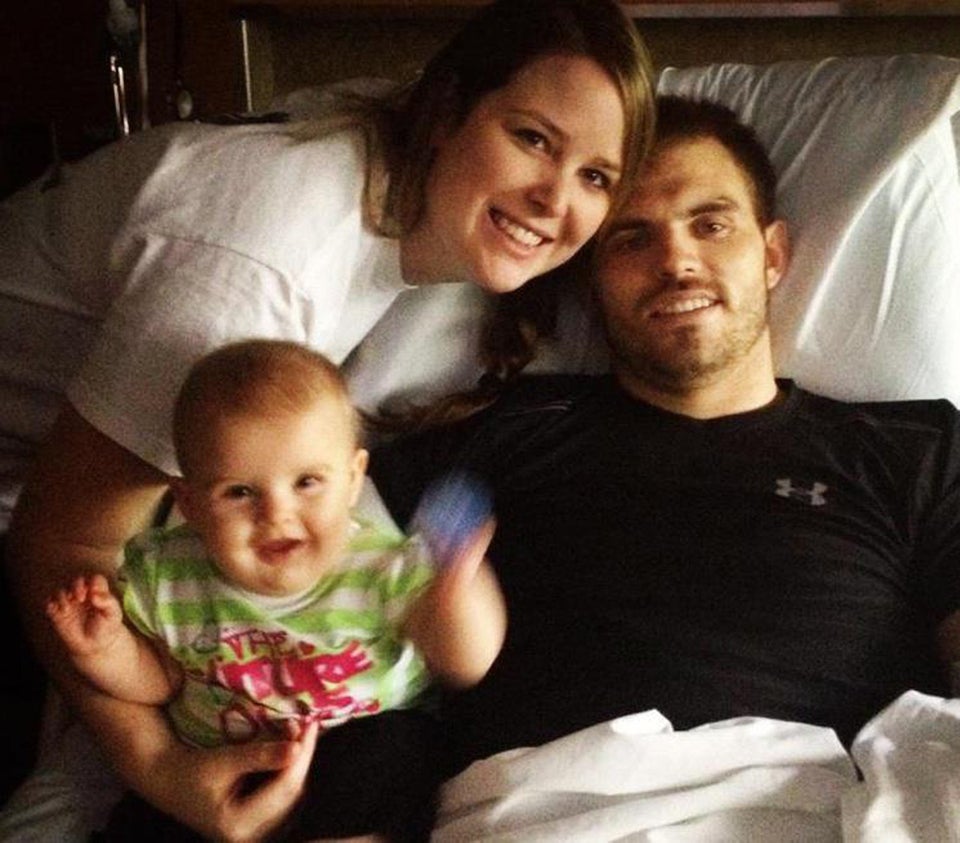 Travis Mills, Quadruple Amputee Survivor
To learn more about "Travis: A Soldier's Story," and see showtimes, visit the documentary's website.
Popular in the Community