Retired U.S. Army Staff Sgt. Travis Mills, who lost all his limbs after an IED blast while on active duty back in 2012, joined HuffPost Live on Tuesday and recounted how he was injured and how his family fueled his recovery.
Mills said that while being treated for his injuries -- during his third tour in Afghanistan -- he told the medic, "don't waste your time on me."
"I didn't think I could be saved," Mills told host Nancy Redd. "I had two guys who were hurt with me. I knew that they were down. So I told him, 'Go save my guys. Let me go, doc. Don't waste your time.' Luckily he wasted his time. He told me he had to do his job."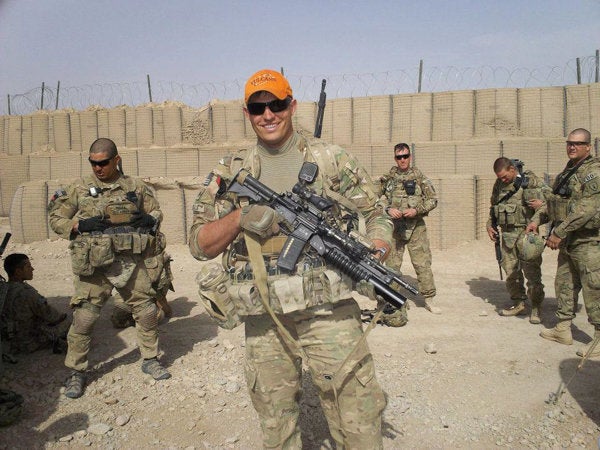 Mills woke up in a hospital in Germany on his 25th birthday. A few days later, he saw his wife for the first time since his injury.
"It wasn't like that Hallmark meeting you see in the movies," he said. "She had to sign papers to get two more inches cut off my right leg because the sutures ripped open and I was bleeding out. So it was pretty trying."
Despite the serious injury, he said his wife's "strong will" and his daughter, who was just 6 months old at the time, got him through it.
"I didn't know what type of life I could have as a father or a husband to my wife. When my wife said she wasn't going to leave and we were in this together, it changed me around," he said. "Also my little girl was laying on my chest, [and] I had tubes and lines and bandages everywhere and stuff coming out of me, and I thought she'd think I was a monster. She just squeezed my nose, giggling and laughing. She didn't see me as any different."
Mills chronicles his story in his book Tough as They Come, which is available now. Watch his full HuffPost Live conversation here.
Want more HuffPost Live? Stream us anytime on Go90, Verizon's mobile social entertainment network, and listen to our best interviews on iTunes.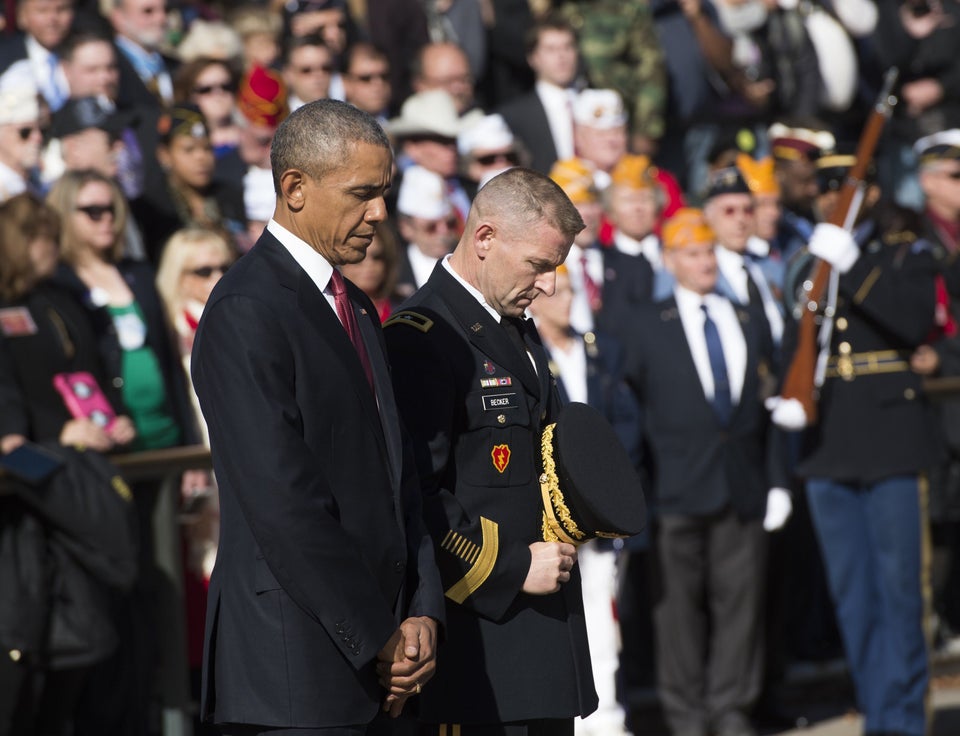 Here's How Americans Are Commemorating Veteran's Day Across The Country
Related