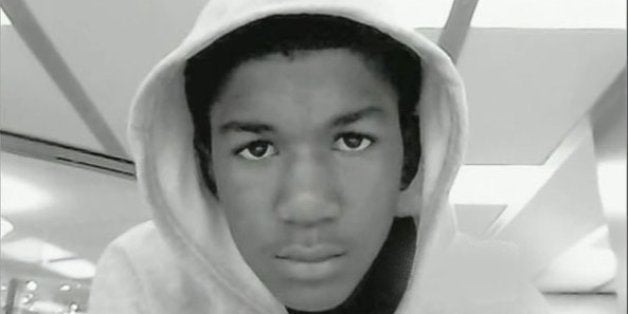 The full autopsy of Trayvon Martin, which was made available online Thursday afternoon, states that the 17-year-old was killed by a single gunshot to the chest, fired by George Zimmerman at intermediate range. (See the entire document below.)
CBS News reports that patterns caused by gunpowder wounds near the bullet "suggests Zimmerman fired inches away from the teenager."
The autopsy and other medical evidence could prove vital for George Zimmerman, the neighborhood watch volunteer who has been charged with second degree murder after fatally shooting Martin in February. His defense rests on the claim that Martin attacked him, and that Zimmerman was acting in self-defense when he pulled the trigger.
NBC News reports that Martin's autopsy revealed a small abrasion on Martin's left ring finger, which could bolster Zimmerman's claim that Martin punched him. And on Tuesday, ABC News reported that a medical report from Zimmerman's family physician diagnosed him with a series of injuries a day after the incident, including black eyes and a broken nose.
After a lull in media coverage, the Martin case is set to gain attention once more as authorities release reams of previously undisclosed evidence, including surveillance video and witness statements. But, as The New York Times makes clear, a number of early errors in the investigation made by the Sanford, Fla., police department could make it difficult to establish once and for all what transpired between Zimmerman and Martin.
Support HuffPost
Every Voice Matters
Popular in the Community