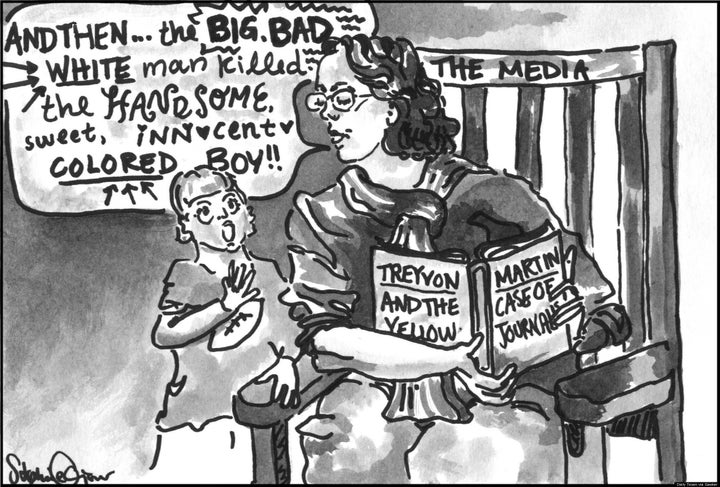 A group of students at the University of Texas believe their campus newspaper went too far when they fired a cartoonist responsible for a controversial illustration about the media coverage of the Trayvon Martin shooting.
The dismissal of Eisner and backlash from students spurred UT student Samian Quazi to start an online petition asking The Daily Texan editors to reinstate Eisner.
Quazi used to be an opinion columnist for the paper, although he says he doesn't personally know Eisner. He tried to call the editors Monday to learn more about what happened, and whether Eisner was indeed fired, yet no one would pick up the phone.
"I'm outraged at the whole reaction," Quazi said. "People started calling the institution of the University of Texas racist. For a lot of us, that makes us pretty outraged because the school means a lot to us. We took out thousands of dollars in loans to go here, we love this school."
Other people have signed on to the petition with their own reasons for support. Most of them reflect Quazi's position that this isn't about agreeing with the cartoon, but sticking up for Eisner's right to have an unpopular cartoon.
One signer said on the Change.org website, where the petition is hosted, that "It was a cowardly decision to fire her." Another person, who claimed they worked for The Daily Texan in the 1980s, said "We had numerous cartoons that I didn't agree with, but not once would we ever have considered firing someone for basically doing her job."
Quazi further explained his position in a local blog.
"I used to write for them as an opinion columnist," he wrote, "so I understand what it feels like to be pilloried by the campus community for my views. But freedom of speech includes the freedom to offend, and Eisner did not seek to offend."
At the time of this writing, the petition has received 162 signatures.

Popular in the Community