Pastor Michael R. Jordan is outraged about the Trayvon Martin case and "not guilty" verdict for George Zimmerman, and he's pointing the finger at the jury with two bold signs that accuse them of "white racism." Reactions to the sign have been mixed, with the church's predominantly black neighborhood largely supportive despite the barrage of negative comments that have been directed at Jordan online.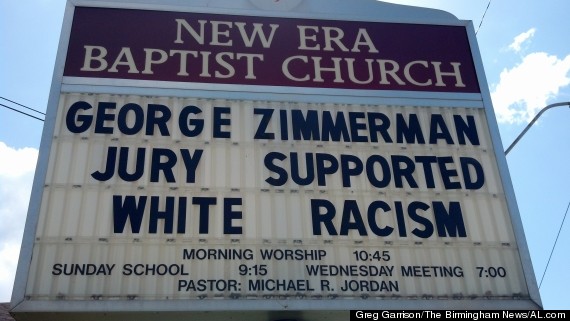 One side of the sign at the New Era Baptist Church in Birmingham, Alabama, declares, "George Zimmerman Jury Supported White Racism." The other proclaims, "Rape A White Woman And You Will Die In Prison," a reference to the 1983 Baby Doe rape case in Birmingham. He told The Huffington Post in an interview, "The criminal justice system says the value of a black life is much less than a white life."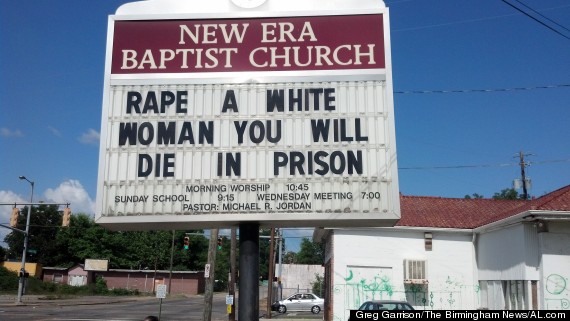 Jordan wants to draw attention to inequities in the U.S. justice system, which are exacerbated by issues of race. According to him, the judicial system values the lives of white victims more than the lives of black victims, which is reflected in the varying severity of punishments for the perpetrators. "My concern is that Trayvon Martin's life was not considered more valuable." It's a double standard, he feels.
The criminal justice system is not the only institution to blame. Jordan told The Huffington Post that he condemns the white Southern Baptist pulpits because they don't preach against racism enough. He wants to see signs denouncing racism in front of white churches as well as black ones, because, "To acquiesce means to consent by silence."
Jordan doesn't shy away from shock value when it comes to making a point. Other controversial church signs he's posted include one from 2008 which said, "Warning: Crack cocaine is sold in this neighborhood," in order to raise the profile of the neighborhood's drug issues. A 2004 sign proclaimed, "AIDS is God's curse on a homosexual life."
With regards to his plans going forward, he says that he is going to continue writing about this issue, and that he plans to work with the NAACP. As for the sign, he sadly said, "That sign's going to be out there for a while, because it's just unjust. It is."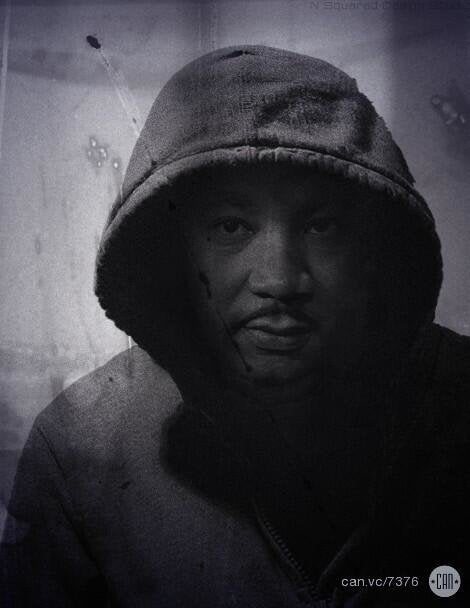 Hoodies Trayvon Martin
Popular in the Community