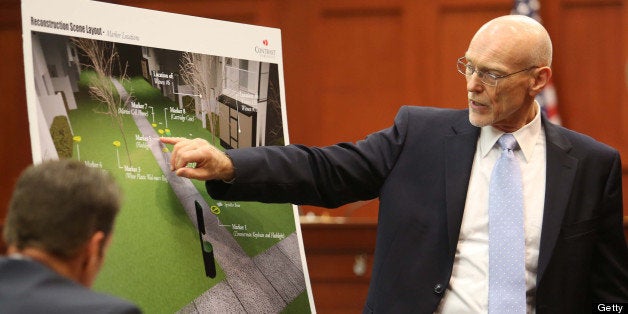 Jurors in George Zimmerman's murder trial on Tuesday were shown graphic photos of Trayvon Martin's body while a police officer testified about trying to resuscitate the teen.
Sgt. Anthony E. Raimondo, who works for the Sanford Police Department, testified he was one of the first officers to respond to Martin's shooting on the night of Feb. 26, 2012.
Raimondo said Martin was face-down and unresponsive. He said he turned the teen over and began to give him CPR but heard air escaping "in a manner that it was not supposed to."
CLICK HERE FOR THE PHOTOS (WARNING: GRAPHIC)
The police officer said he determined the air was escaping from the gunshot wound to Martin's chest. He continued in his attempts to resuscitate the teen until paramedics arrived and pronounced Martin dead.
Assistant State Attorney John Guy displayed several graphic photos of Martin and his injuries during Raimondo's testimony. Defense attorney Mark O'Mara also displayed graphic photos of Martin's body during his cross-examination of the witness.
The photos had an obvious impact on those seated in the courtroom and were so disturbing to Martin's family members that his mother averted her eyes and his father left the courtroom.
Zimmerman, 29, shot and killed Martin as the unarmed teen was walking back to the home of his father's fiancee from a Sanford, Fla., convenience store with a bag of candy on the night of Feb. 26, 2012.
The defendant has pleaded not guilty in Martin's death. The defense team says Zimmerman was attacked by Martin and acted in self-defense. Prosecutors allege Zimmerman profiled Martin before killing the teen.
Zimmerman faces a possible sentence of life in prison if he is convicted.
Before You Go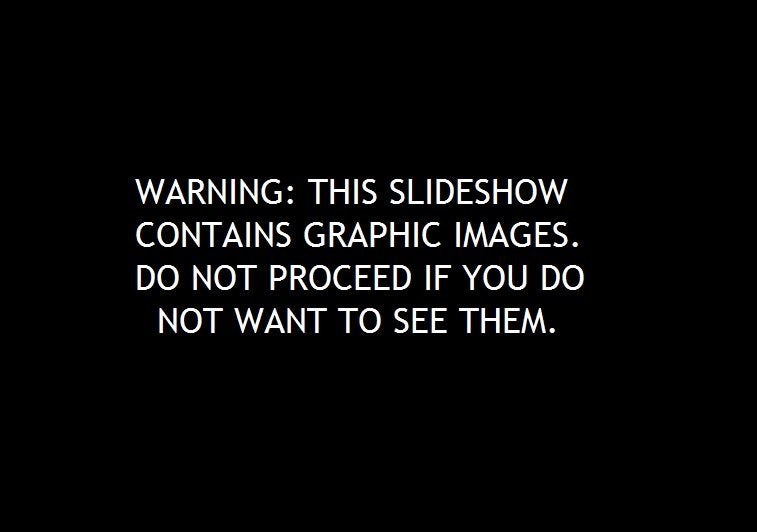 Trayvon Martin Crime Scene Photos
Popular in the Community