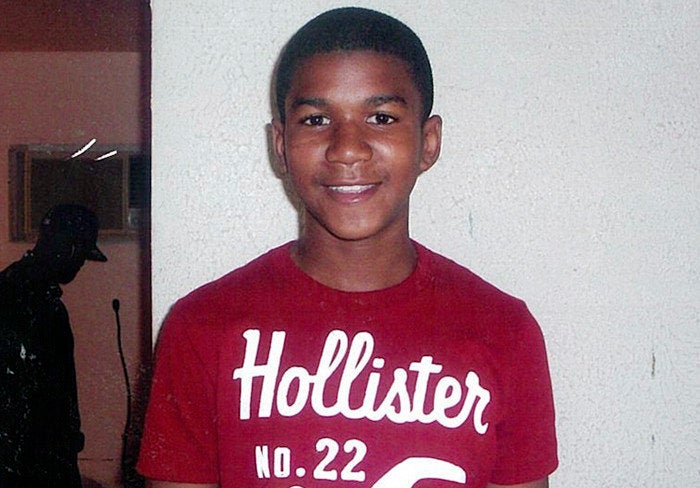 While supporters across the country have helped hurl the Trayvon Martin case to the national stage, grieving family members say they need more financial help to make sure that justice is served.
Since their unarmed 17-year-old son was shot and killed by neighborhood watchman George Zimmerman in Sanford, Fla., the Martins have been fighting the self-defense law that's keeping Zimmerman out of jail. The grieving family has had some successes in bringing attention to the Stand Your Ground law, but is hoping that a fundraising campaign will help push their efforts even further.
Trayvon's parents, Sybrina Fulton and Tracy Martin, have left their jobs since their son died, in order to completely commit to fighting for justice. But their expenses are mounting, making it difficult to fund their advocacy efforts, Michael Hall, marketing director and managing partner for MediumFour, told the Huffington Post.
To help fund the costs of traveling, organizing rallies and developing a nonprofit in Trayvon Martin's memory, the family has organized a campaign -- Justice For Trayvon Martin.
At press time, Justice For Trayvon Martin had raised $6,065, but Hall -- whose company has donated its marketing efforts to developing the campaign -- said that the family will likely burn through that much money in a month. The civil lawsuit could drag on for more than a year. The family will also need more money to establish -- and grow -- a nonprofit to raise awareness for hate crimes and to work to change the Stand Your Ground law.
But Hall is confident that the initiative will succeed and the Martins have expressed their gratitude for the outpouring of support.
"The family is very thankful," Hall said. "They were very happy we did this."
Donate to Justice For Trayvon Martin here.
Related
Popular in the Community