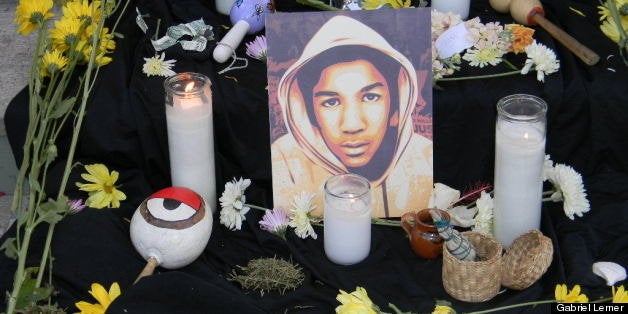 Hundreds of Latinos gathered Sunday afternoon in East Los Angeles to protest George Zimmerman's acquittal on all charges for the killing of unarmed, black teenager Trayvon Martin. The protest over the verdict in the racially charged case was one of several in Los Angeles that ended with the temporary occupation of Freeway 10.
The organizers belong to a new coalition of activist groups made up of artists and students known as Not One More -- an organization that includes other collectives, such as Eastside Cafe, El Hormiguero, Tia Chuchas, La Mina and others. Hispanic activists from Occupy L.A. also helped organize the event, which took place in Mariachi Plaza in the heart of "East Los," the well-known Latino part of the city.
ARTICLE CONTINUES AFTER SLIDESHOW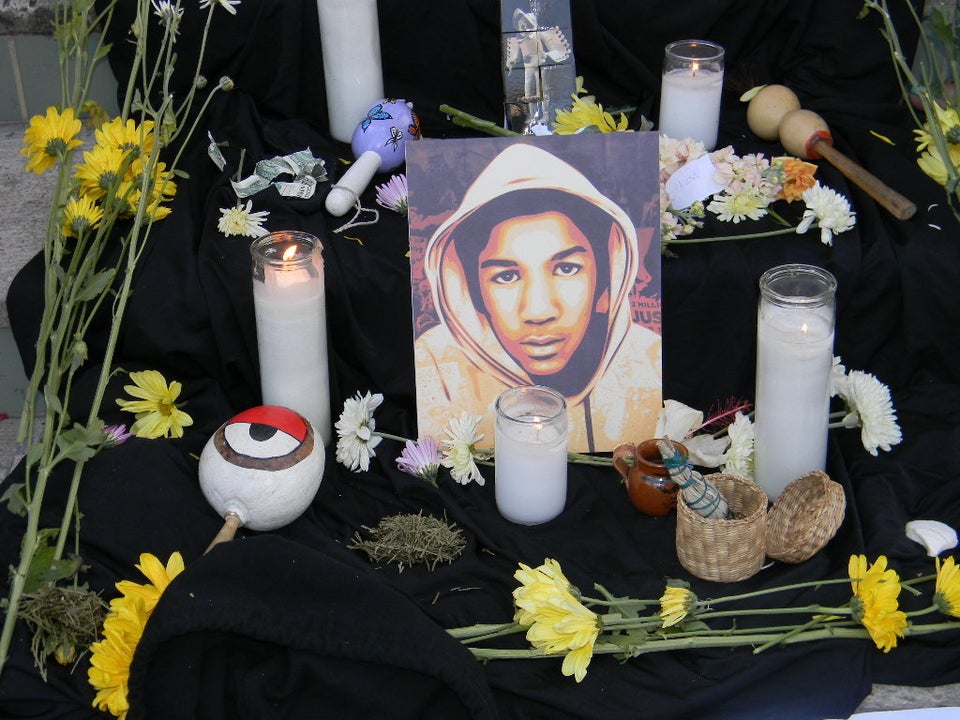 Justice for Trayvon Martin protest in East LA, 07-14-13
The protesters chanted slogans like "Justice for Trayvon," "Not one more," "No justice no peace" and "We're all Trayvon," before breaking up into smaller groups to ponder how they might help foster the kind of social change that would prevent another Trayvon case from happening.
Activist Daniel French -- a Master's student and also a member of Las Cafeteras -- directed the participants.
The protestors demanded that the U.S. Department of Justice sue George Zimmerman for violating Trayvon Martin's civil rights. They asked those present to pressure local authorities so that they would, in turn, prompt action at the federal level.
"If we don't join together to protest this decision, we're allowing racism to kill our children," said Elena Popp, a lawyer, activist for housing rights for the poor and former assemblywoman candidate for East Los Angeles. "We have to keep fighting for justice for Trayvon and all our young people."
Protesters spoke in both English and in Spanish. Several college and high school student protesters from East Los Angeles who spoke primarily English made a marked effort to reach Spanish speakers around them whom had come to visit a weekly music and food fair.

"We are forming this coalition to join the fights together. Trayvon Martin is an example of the attacks on poor and minority communities. To that we say, not one more family separated, not one more heart broken, not one more dead child, and that's how we connect all the fights," Flores told Voces later in a phone interview.
The organizers announced the creation of a Facebook page under the name Not One More Coalition.
"I'm here because in all our experiences fighting for justice we have that in common; we must unite, we can't be separate," actress and author Karen Anzoategui told Voces. "People are hurt, they're angry, they need love. As an artist I want to give them that love and that's why I'm here," she added.
The protestors connected the Trayvon Martin tragedy to historic civil rights events.
A professor in Far East studies handed out information on the similarities between the present situation and that of Vincent Chin, a 27-year-old Chinese-American who was beaten to death with baseball bat in 1982 in Michigan in a racially motivated killing. The two men who ended his life received three years of probation and fines of $3,000, despite the brutality of the killing.
Others, with signs, pointed to the similar destinies of Trayvon and Emmit Till, the teenager murdered in Mississippi in 1955 at 14 for talking to a white woman. They compared Martin to Oscar Grant, the young African-American shot to death by metro police in Oakland in 2009.
East Los Angeles has a population of 126,000, over 96 percent of whom are Latino.
Before You Go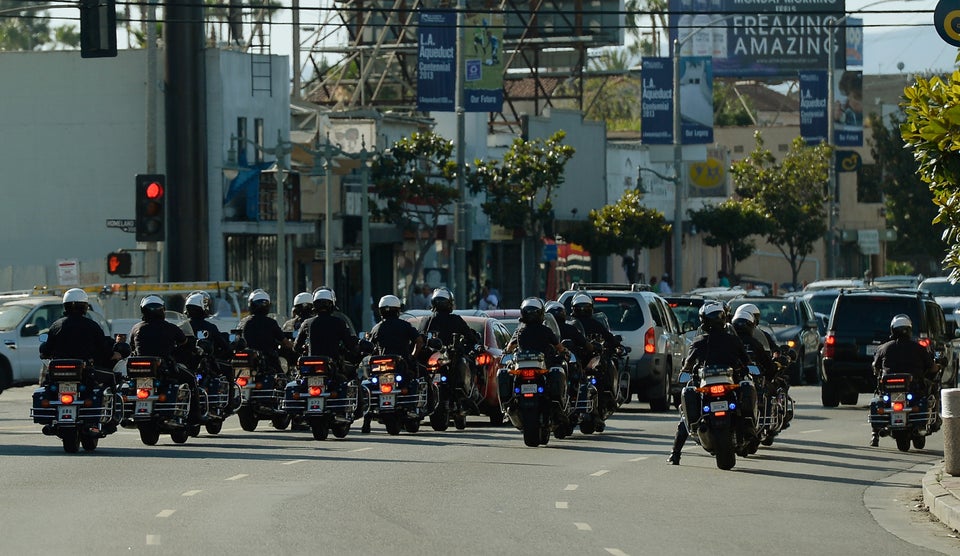 LA Protestors Demonstrate Against Zimmerman Trial Verdict
Popular in the Community