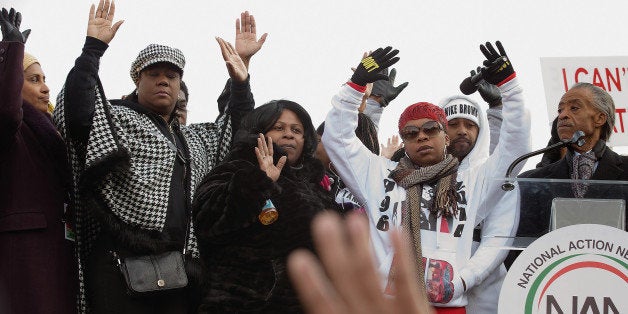 Thousands nationwide have mourned the deaths of unarmed black men -- but few have grieved as much as the relatives of those who have passed.
On Saturday, the families of many black men who died too soon led marches across America to decry racial injustice.
The mothers of Trayvon Martin, Eric Garner, Michael Brown and Tamir Rice led a march in Washington of more than 50,000 protesters. Before doing so, each addressed the crowd to preach against police brutality and praise protesters for their support.
Meanwhile, in various cities across the country, families of other young men killed during racially-charged instances -- including relatives of Emmett Till, who was murdered in Mississippi in 1955, and Jordan Davis, who was shot to death in Florida in 2012 for allegedly playing music too loudly -- joined demonstrations to share their reflections and send a message of solidarity: Black Lives Matter.
Below are some of the more notable remarks from relatives on Saturday.
"We are together. We are united. We are standing. And we are going to fight together."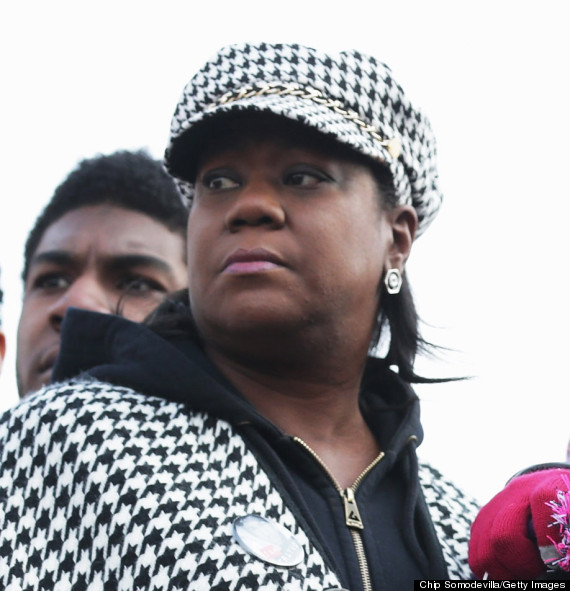 "Look at the masses. Black, white, all races, all religions… We need to stand like this at all times."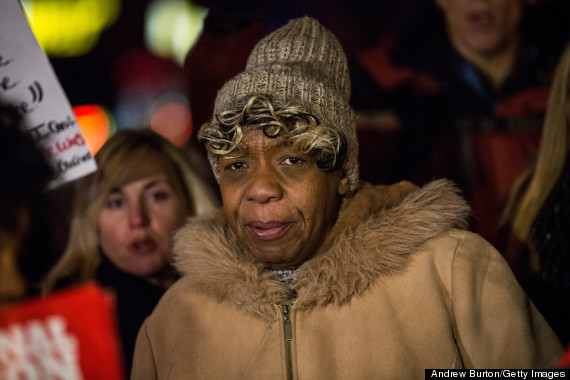 "If they don't see this and make a change, then I don't know what we got to do. Thank you for having my back."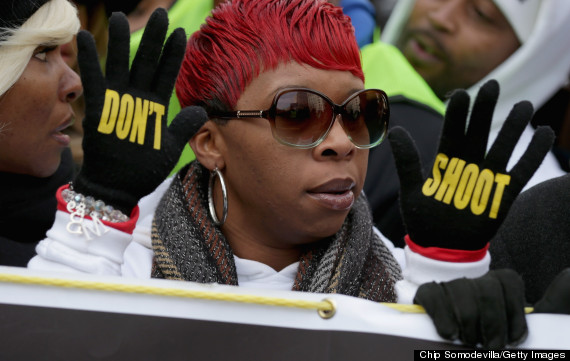 "We will get justice for our children. Believe that."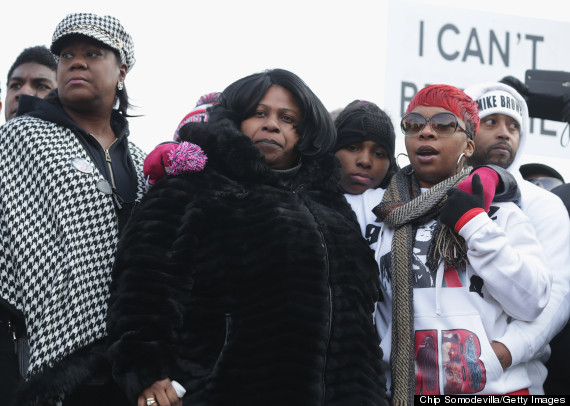 "We can't breathe. Emmett couldn't breathe. And we stand with them, we stand firmly. And we can't breathe until we get justice in America for all our children."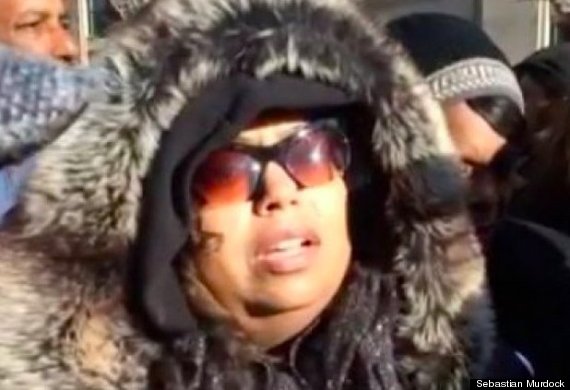 "We ended up getting an historic moment in Jacksonville, Florida, where we had an almost all white jury with seven white men convict a white man for shooting down an unarmed boy of color. We touched the hearts of the jurors because color didn't matter, and that's what we want in America."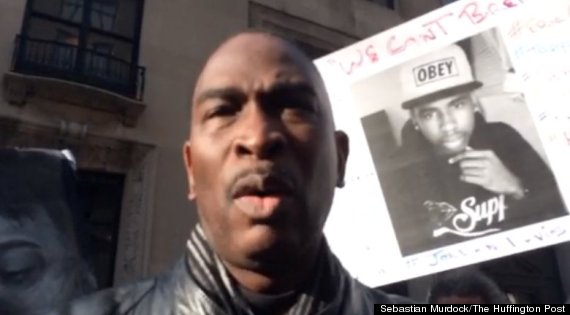 "The non indictment in the Eric Garner case...it was sickening to me. Sickening and painful. It's an injustice that's going on. And it's been going on for a very, very, very long time."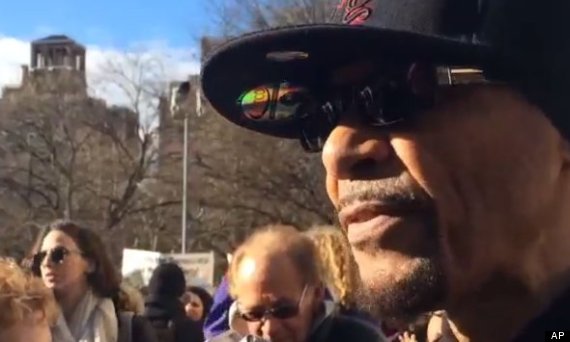 "We must get justice for our loved ones. Our loved ones can no longer breathe."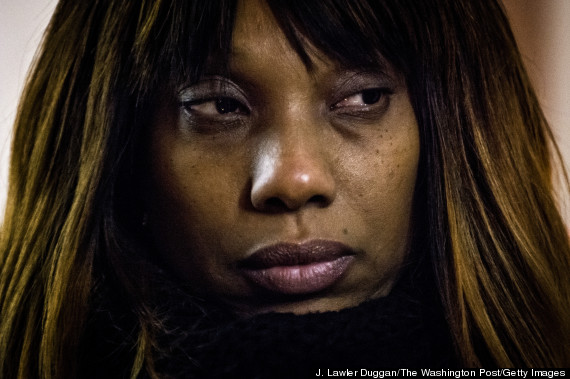 "We've been there so many times. It's been 16 years. In 2000, when the four white officers were acquitted of killing my son, I thought the world was ending. Think about all these young children we're taking away from us."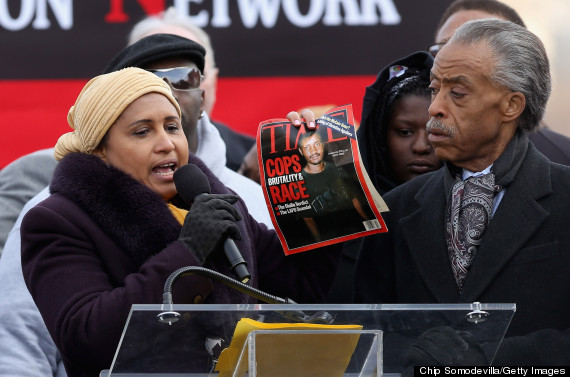 Sebastian Murdock and Carly Schwartz contributed reporting.
Calling all HuffPost superfans!
Sign up for membership to become a founding member and help shape HuffPost's next chapter