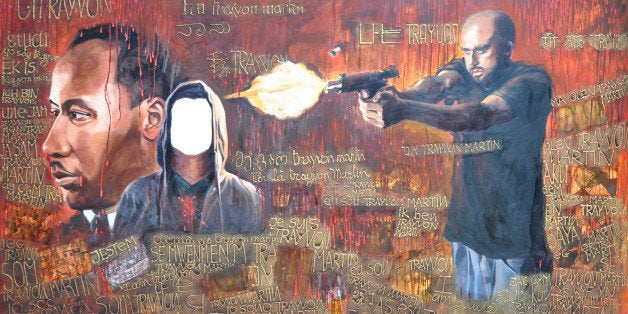 A bald man resembling George Zimmerman pulls the trigger on a hooded figure as Martin Luther King's head explodes with blood in the background. Instead of the face of Trayvon Martin, the hooded face is a mirror, transforming each onlooker into the shooting victim of the scene.
The work is 'We Are All Trayvon Martin,' a 50-feet-long, 8-feet-high mural unveiled by Miami artist Huong at the Florida capitol on Friday.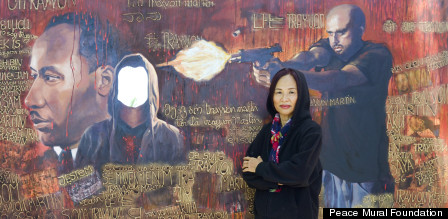 "The sorrow from [Trayvon Martin's death] seemed to endlessly carry on, and African-American parents everywhere hugged their sons just that much tighter," Huong said in a release.
"We decided not to stay quiet and make sure that we would be the voice Trayvon Martin was not allowed to keep. That is why we created this work, to ensure that everyone knows of the horrors that are still evident in our society and to educate the public on the monstrosity that is racism."
Huong hopes to take the mural on the road, eventually to Washington D.C.
At the first floor rotunda on Friday, Huong invited the public to write their own messages on the mural.
She also specifically invited Scott to sign the piece, which has portraits of Mahatma Gandhi, Abraham Lincoln and Malcolm X.
"We all are Trayvon Martin," Huong said. "It is a new day, our country has suffered an ugly past, but we have the opportunity to make it a very beautiful future."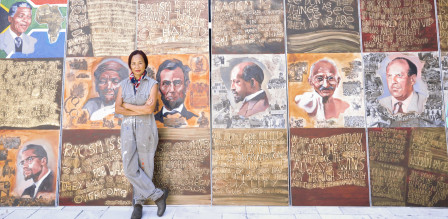 Related
Before You Go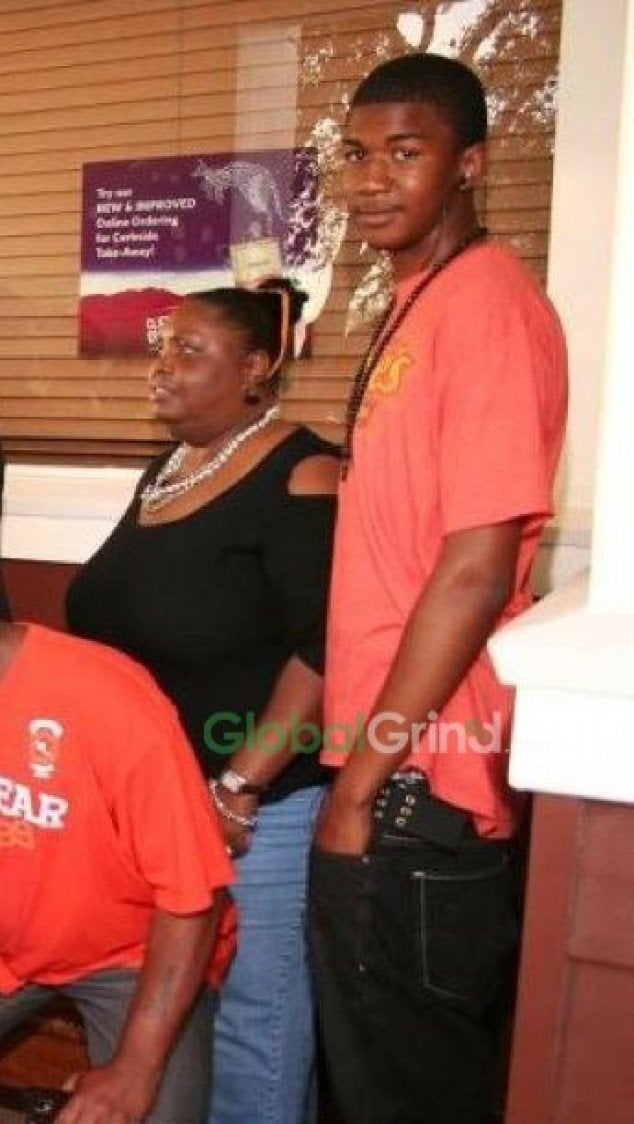 Trayvon Martin Timeline
Popular in the Community