On Saturday, actor Jamie Foxx joined Martin's parents Sybrina Fulton and Tracy Martin in Miami for a Day Of Remembrance Peace Walk in honor of the local high school student, who was shot to death by a neighborhood watchman after being spotted walking in his father's girlfriend's gated neighborhood in Sanford, Florida nearly a year ago.
"The thing is with press, and you know how press goes, it will be a hot story at one point. It will be the thing to go to and, all of a sudden, they try to forget about it," Foxx said in a speech, according to NBC6. "And I said I don't want anybody to forget about this, because they can't forget about the fact that they lost their son."
He added, "And the thing is, we're not asking for anything out of the ordinary. We're asking for justice."
The event was held not just to remember Martin's life but to rally around the family's fight to repeal Florida's Stand Your Ground law, which allows people to use deadly force if they feel threatened. The statute initially shielded Martin's shooter, George Zimmerman, from arrest.
The march, which took place at Ives Estates Park, was just the first of two major events this weekend. Al Sharpton and the Rev. Jesse Jackson are expected at a dinner Sunday evening at the DoubleTree Miami Airport Hotel that will benefit the Trayvon Martin Foundation.
Related
Before You Go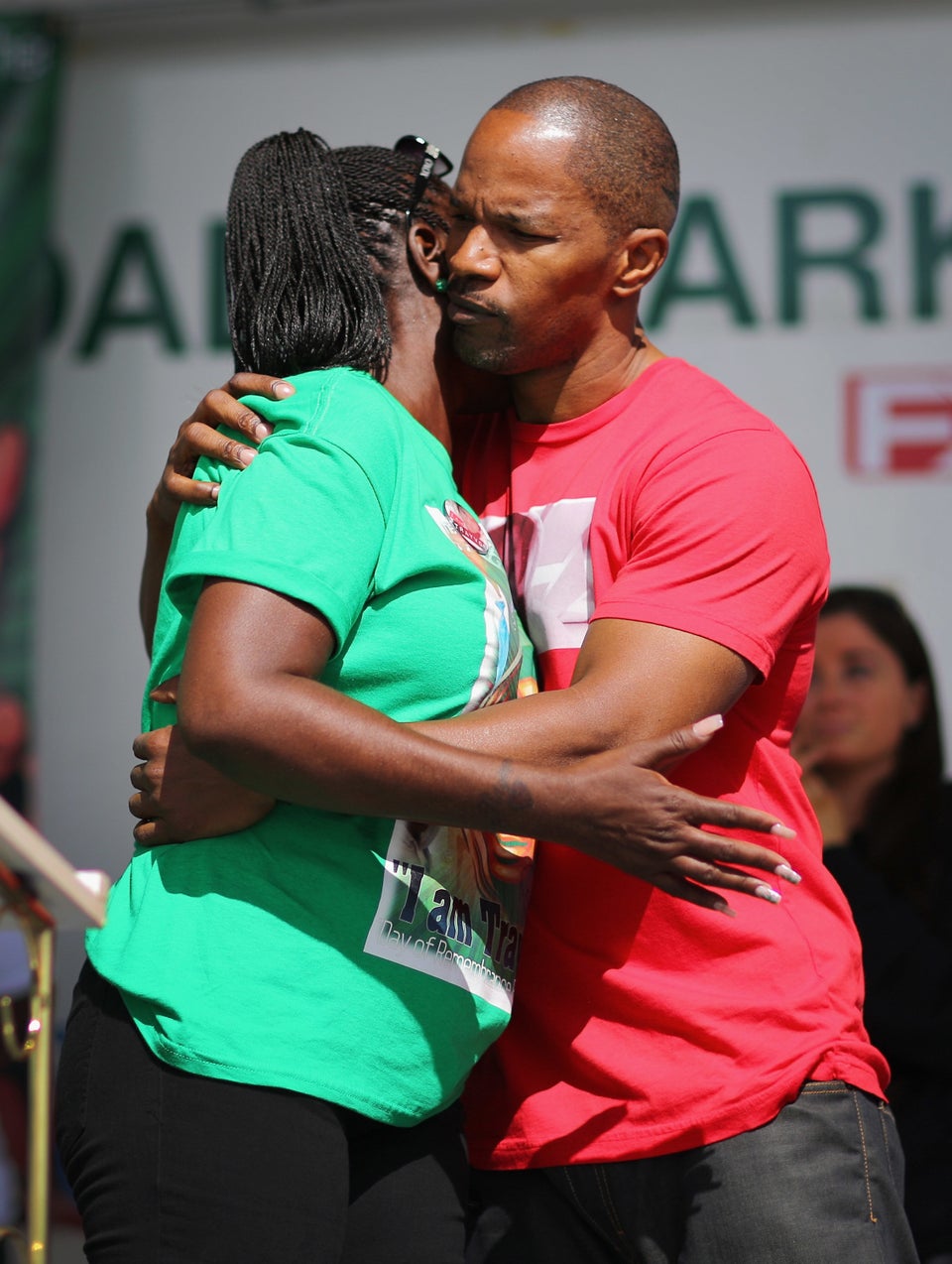 Day Of Remembrance Peace Walk Held In Honor Of Trayvon Martin
Popular in the Community