Newly released video of George Zimmerman at the Sanford Police Department the night he shot Trayvon Martin to death show the neighborhood watch volunteer without blood on his clothing or bruises on his face or head. His clean-shaven picture seems to contrast with the violent beating he told police he endured at the hands of Martin, 17, who Zimmerman said attacked him from behind.
In the video, apparently taken by surveillance cameras outside and inside the police station, Zimmerman's face and head are clearly visible and show no injuries consistent with the kind of fight Zimmerman's statement described.
Zimmerman, 28, the neighborhood watch captain at the Retreat at Twin Lakes gated community, is seen arriving in a police cruiser. He gets out of the car with his hands cuffed behind his back. Zimmerman is clean-shaven and appears several pounds lighter than in ubiquitous mug shot of him taken in 2005 when he was arrested on a charge of assaulting a police officer.
The video's release comes amid shifting public perception of Martin, whose baby-faced image has become the face of the so-called "Trayvon Martin movement for Justice" that has captivated much of the U.S. Earlier this week, school officials in Miami released Martin's disciplinary record, showing that he had been on a 10-day suspension when he was killed. According to reports, school officials found an empty baggy that contained marijuana residue. Meanwhile, some websites have replaced widely circulated family photos of Martin with pictures of him sporting removable gold tooth caps. Other websites have picked seemingly random photos of other youth in questionable or offensive poses and claimed that they are of Martin.
Zimmerman shot Martin to death the night of Feb. 26. Martin had been walking toward his father's girlfriend's house shortly after 7 p.m. and Zimmerman spotted him and called 911 to report a "suspicious" person. Zimmerman followed Martin, disregarding a police dispatcher who told him "we don't need you to do that." Police said early in the investigation that Martin noticed he was being followed, asked Zimmerman what he wanted, and a physical encounter ensued.
In the recently released police reports, Zimmerman told police he got out of his vehicle to follow Martin, but lost sight of him. As he walked back to his vehicle, Martin attacked him from behind, punched him in the nose, knocked him down and began smashing the back of his head into the sidewalk, police reports say Zimmerman told officers. During the tussle, Zimmerman pulled the 9 mm handgun he carried and shot Martin in the chest, he told police.
Lawyers for the Martin family said Zimmerman was the aggressor. The lawyers said Martin's girlfriend in Miami was on the phone with him just moments before he was killed. The girlfriend has told ABC News and family lawyers that Martin told her someone was following him. She said she heard someone ask Martin something, then what sounded like someone pushing him. The phone sounded like it was then knocked to the ground and went dead, the girl said.
The funeral director who handled Martin's funeral said there were no cuts or bruises on the teen's hands that would suggest a violent struggle or fight.
Police took Zimmerman into custody after they arrived. He was questioned and released later that night. He remains free as the Seminole County State Attorney's Office reviews the police investigation and decides whether to file charges. The U.S. Justice Department also is investigating.
Before You Go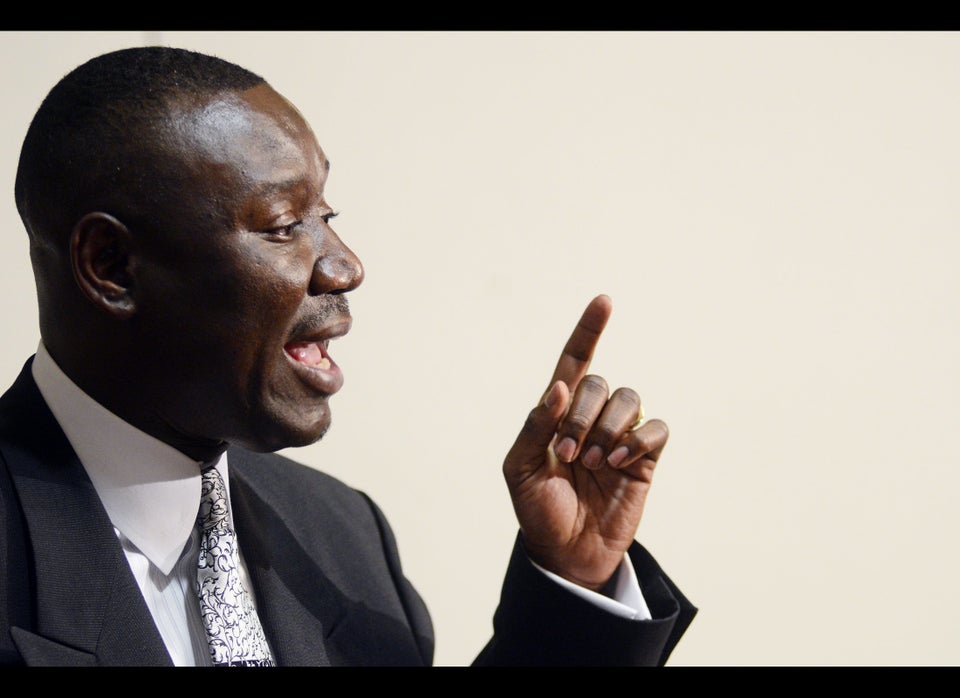 Trayvon Martin Photos
Popular in the Community