Today marks the one year anniversary of the Trayvon Martin shooting, the incident that sparked an international conversation about race, gun control and law enforcement.
Zimmerman admitted to police that he shot Martin, but claimed he acted in self-defense. He was later arrested and charged with second-degree murder, and is currently awaiting trial set for June 10.
It really is disheartening to know that people in general are trying to justify why this adult male went after this teenage, young man. You can't justify it. You can't give a reason why. Because he was wearing a hoodie? Because of the color of his skin? Because of what he thought?

[I]f this adult had remained in his vehicle, like the police dispatcher advised him to do, then this situation could have been avoided. He chose to follow my son. He chose to pursue my son. He chose to confront my son. And the result is my son's death. I believe the responsibility lies on him as an adult because my son was not following him. He did not confront him. He did not chase him. And he did not have a weapon.
One year later, the world waits for the outcome of a story that quickly became one of the biggest of the year. Both the investigation and the conversation surrounding the case have evolved a great deal, and there's no doubt that conversation will continue once the trial proceedings begin this summer.
Check out the slideshow below and take a look at some of the major moments in the Trayvon Martin case.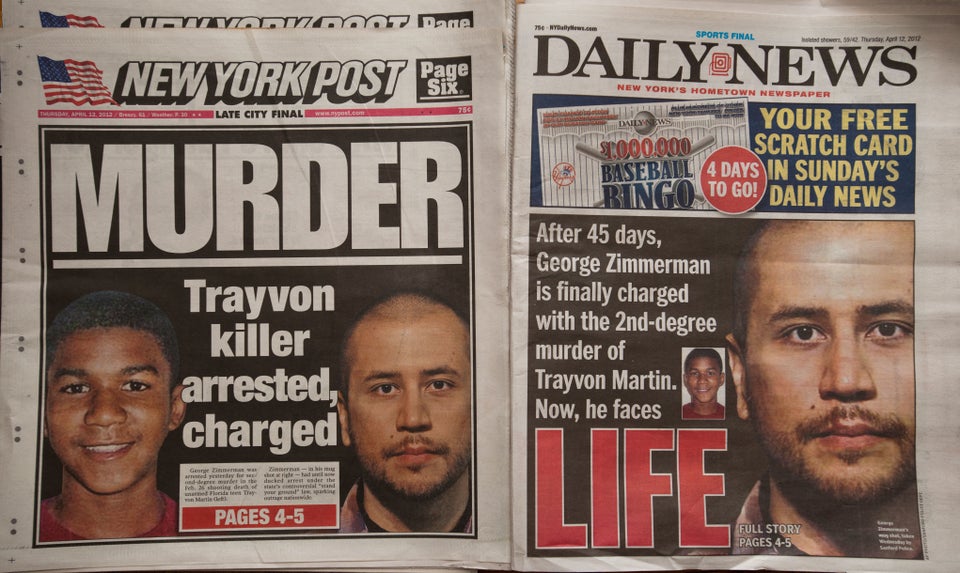 Major Events In The Trayvon Martin Case