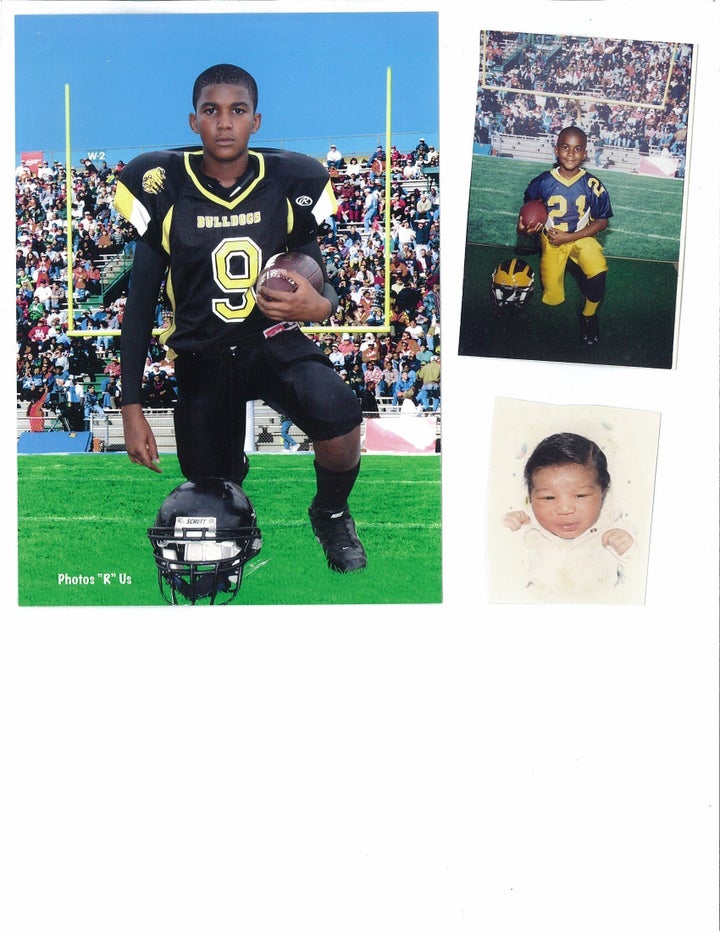 The tragic shooting of 17-year-old Trayvon Martin by George Zimmerman has rightly generated tremendous outrage across the nation. Unfortunately, an untold number of additional families across America have experienced the same heartbreak as a result of concealed carry killers armed by state laws that allow people to carry loaded, concealed handguns in public.
Zimmerman is only one example of concealed handgun permit holders who have needlessly taken lives, destroyed families, and shaken communities. New data from the Violence Policy Center as part of its ongoing Concealed Carry Killers project shows that concealed carry killers have claimed at least 402 victims since May 2007 (because there is no comprehensive reporting of crimes -- even murders -- committed by concealed handgun permit holders, these numbers are drawn mostly from news accounts and represent only the very tip of the iceberg).
As of this month, the VPC has documented 290 lethal incidents in 32 states:
In more than three-quarters of the incidents (223) the concealed carry killer has already been convicted (83), committed suicide (134), or was killed in the incident (six).
Of the 58 cases still pending, the vast majority (48) of concealed carry killers have been charged with criminal homicide, four were deemed incompetent to stand trial, and six incidents are still under investigation.
Nine incidents were fatal unintentional shootings involving the gun of the concealed handgun permit holder.
Twenty of the incidents were mass shootings, resulting in the deaths of 89 victims.
The March update included not only the shooting of Trayvon Martin, but 10 lives claimed in an additional nine incidents -- including two that happened on a single day, February 12, 2012:
Concealed carry killer Cornelius J. De Jong IV, 21, allegedly shot Claire Thompson, 20, in the neck with a 40 caliber pistol and killed her. Both De Jong and Thompson were attending a party early in the morning when De Jong fired the handgun, which he thought was unloaded. The bullet traveled through a wall and hit Thompson who was standing on the other side of the wall. De Jong, who had past convictions for driving under the influence and minor in possession of alcohol, was charged with first-degree manslaughter with bail set at 300,000.
Concealed handgun permit holder Moises Zambrana, 48, was showing his 9mm Ruger pistol to Dustin Bueller, 20, and another man after church services when the handgun accidently fired (Bueller was thinking of buying the model for himself when he turned 21). Although he "took precautions" in showing the gun to Bueller -- going with Bueller into a closet in the church and removing the gun's ammunition magazine -- Zambrana left a round in the pistol's chamber. The Ruger fired as he was explaining its safety features to Bueller, "sending a bullet through the wall and into the head of Hannah Kelley, 20, -- Bueller's girlfriend and daughter of the church's pastor, Tim Kelley." Hannah Kelley died the following Saturday. Zambrana, a licensed security officer, also served as security for the church's events. Church member Tony Diehl told a reporter that after the shooting his father told him that he knew of three church "regulars" with concealed handgun permits. "I was kind of hoping it wasn't going to be Moises," Diehl added, "Why does this need to happen?"
Despite the tragic circumstances surrounding Trayvon Martin's death, the gun lobby is relentlessly pursuing federal legislation that would expand the ability of George Zimmerman -- whose concealed carry permit is still valid -- and all other concealed carry permit holders to carry their loaded handguns nationwide. The NRA-backed S. 2188 would force all states that issue concealed carry permits to recognize all out-of-state permits, even if the person could not qualify for a permit in that state.
We call the bill the George Zimmerman Armed Vigilante Act.
But even that bill is not extreme enough for Gun Owners of America, who have persuaded John Thune (R-SD) and David Vitter (R-LA) to introduce another version (S. 2213) which recognizes the "rights" of gun carriers from states that don't require permits to carry.
While Florida's 'Shoot First' law is the reason that George Zimmerman has not been arrested, it's Florida's concealed carry law that enabled him to confront Trayvon Martin with a loaded handgun in the first place. Without Florida's lax concealed carry law Trayvon Martin would be alive today. Across America, hundreds of innocent lives and families have been decimated, their communities shaken, by concealed carry killers who acted as judge, jury, and executioner.
Popular in the Community