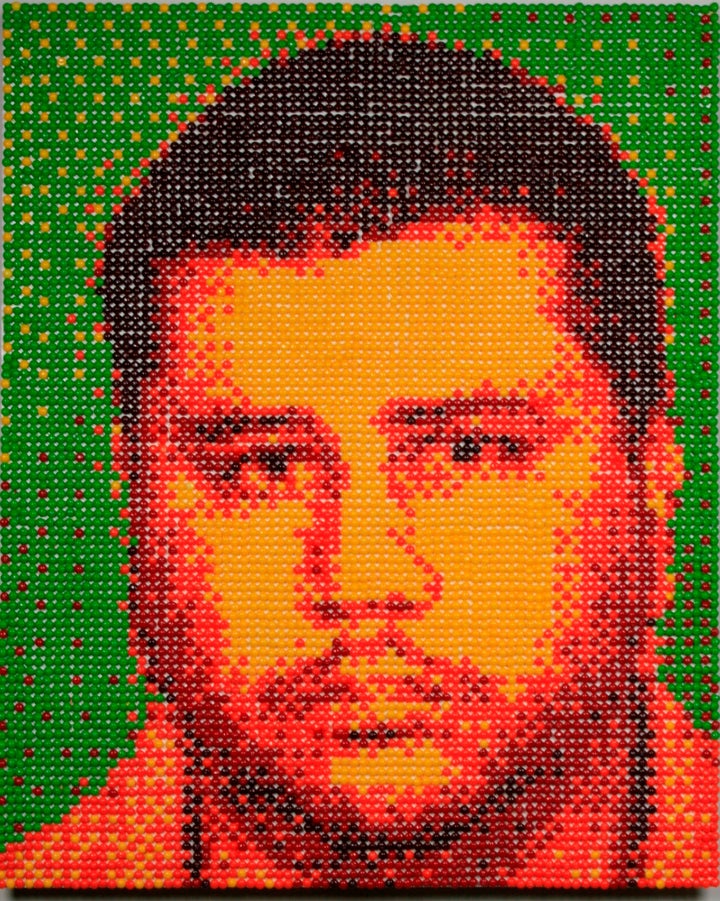 The killing of Trayvon Martin is a national tragedy and his death has captured the attention of millions. Last week we learned that George Zimmerman will be charged with second degree murder in Trayvon's killing.
Anytime an unarmed child or young adult is killed, we are rightly outraged in our society. It shouldn't matter whether the victim is White, Black, Latino or of any other racial or ethnic group. The reality in this country is that far too many young people who are killed are Black. And young Trayvon's killing has drawn our attention because he was killed by a man who feared him and may not have even been aware that he feared him because of the color of his skin and the hoodie he wore.
Last month, President Obama urged all Americans to do some "soul searching" to figure out why this happened. In his response to the tragedy, he personalized the tragedy by saying that if he had a son, "he would look like Trayvon." For many Black people, Trayvon Martin's death is yet another reminder that our sons, nephews, brothers, cousins, etc. are vulnerable. We know them as students who aspire to be doctors or entrepreneurs or, even President of the United States. But a George Zimmerman or a New York City Police Officer sees something else entirely.
Let's be honest, we see daily images on the news of young Black men arrested for one crime or another. And we know that some of our Black neighborhoods have high crime rates. Our jails are full of young Black and Latino men. So too often we see a perpetrator instead of a kid.
The bottom line is that fear is killing our kids.

And we have taken our fear to the level of laws. In Florida, where Trayvon Martin was killed, it's the infamous "Stand Your Ground" law that says it's okay to kill someone rather than flee if you are afraid for your safety. In New York it's "stop and frisk" laws, also making national news now. Trayvon's death followed eighteen-year-old Ramarley Graham's killing by New York City police, who chased him there, kicked down his door and shot him at close range. Apparently, Ramarley did not have a weapon either. Was he dealing drugs? (The police claim he was flushing something down the toilet). We don't know. If he were, he was still unarmed. Ramarley was less obviously "innocent" although we don't know he was guilty. Nevertheless, we shouldn't see his story and Trayvon's story as separate.
For Black Americans, we fear crime and want police protection from it, but we also know that our young people are being criminalized simply because of the way they look. The Center for Constitutional Rights reports that in 2011, of the over 684,000 people who were stopped by police in New York City, 87% were Black and Latino residents. 87%! This is a 600% increase in stop and frisks over the ten year history of the program, with few weapons or drug recoveries reported from them.

Rush Limbaugh said that the Travyon Martin tragedy isn't about race. Rick Santorum, erstwhile Republican Presidential Primary candidate of "I don't want to help Black people" fame, has called the shooting "horrible" but defends the law that alleged shooter George Zimmerman argues to defend his actions - the "Stand Your Ground" law. These are the people that on one hand deny that race matters but on the other hand use race as a wedge to make it more difficult for us to have a reasoned and respectful conversation about what laws protect us and what laws make us murderers or the murdered.
We are a country of tremendous racial and ethnic richness and we are also a country with many racial and ethnic divisions. Fear is one of the primary causes of these divisions. All of us have experiences with unfairness in life. But racial fear creates a kind of exclusion that is life threatening for Black men and boys. As a result, Black people are much less optimistic about the prospects of this country getting beyond racial division than are white people. According to an August 2011 USA Today/Gallup poll, 55% of Blacks were not optimistic that we would ever get beyond race in this country compared to 44% percent of whites. I wonder if those numbers would be worse today. Rational laws that recognize that we need police and laws that protect us all, including Black men and boys, could help create a new optimism in this country for what we all want it to be - a fair one where we all have a chance to grow up and thrive. Then, we can rejoice.

REAL LIFE. REAL NEWS. REAL VOICES.
Help us tell more of the stories that matter from voices that too often remain unheard.