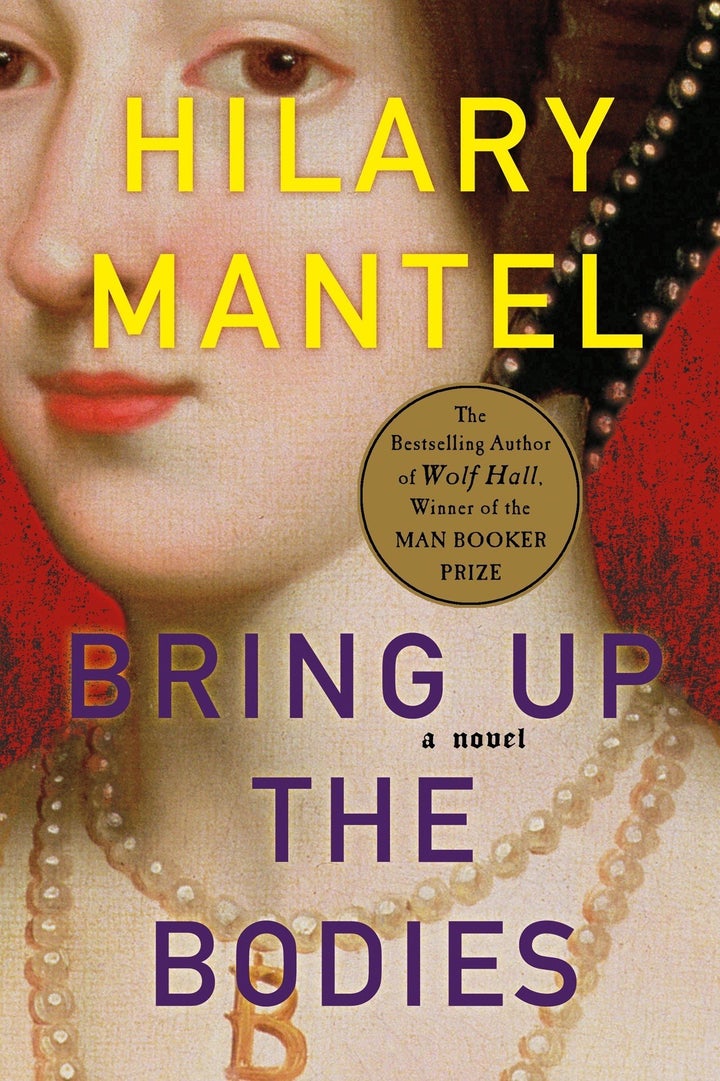 Writing historical fiction with real-life characters at its core is a bit like negotiating a minefield that's already been swept. As long as you keep to the tried and tested path you'll be safe.
By that I mean that as long as you stick to the basic facts, the accepted road map which draws on events that are a matter of record. But if you stray - beware! If you're not blown to pieces by eagle-eyed critics, then there'll still be readers out there keen to take pot shots at you.
Some of our greatest writers have ventured on this course. Think Shakespeare, Dickens and Tolstoy, not to mention Robert Graves, Colm Toibin and Pat Barker. Yet if combining fact and fiction is nothing new, it has always been viewed with suspicion by purists. Virginia Woolf, for example, deplored Lytton Strachey's original decision to garner the facts with invented passages in his book, Elizabeth and Essex. 'Truth of fact and truth of fiction are incompatible,' she told him.
Most historical novelists will tell you, however, that they have no desire to ride roughshod over the facts. Many are indeed respected scholars as well as writers of fiction. I am thinking of novelists like Alison Weir and Philippa Gregory who both go to original sources. In fact the latter struck literary gold when she took the trouble to delve into the archives herself. That is how she came across a tiny footnote in an original document stating that Henry VIII had to seek dispensation for his marriage to Anne Boleyn, not only to divorce his first wife Catherine of Aragon, but also because he had been sleeping with Anne's sister. This led Gregory to write her best seller The Other Boleyn Girl, which was subsequently made into a successful movie.
Kings and queens seem to be especially favoured by historical novelists, although several presidents and many artists, writers and actors have also had their names taken in vain for the sake of literature. As well as Hilary Mantel's hugely successful Wolf Hall and Bring Up The Bodies, there have been countless other novels that have at their heart real characters: Peter Carey's The True History of the Kelly Gang, Michael Cunningham's The Hours about Virginia Woolf and Joyce Carol Oates' Blonde about Marilyn Monroe to name but a few.
Yet all these writers would probably tell you that they are storytellers first and historians second. Take, for example, Bernard Cornwell, with 50 novels to his name. Most of them are historical, ranging from the early 19th century Sharpe series to his latest 1356, set at the time of the battle of Poitiers in the Middle Ages.
In a recent interview he said: "If you are wanting to write historical fiction I always say, you are not an historian. If you want to tell the world about the Henrician reformation, then write a history book but if you want an exciting story, then become a storyteller. Telling the story is the key."
And there's the rub. There are an awful lot of (bestselling) writers who don't let facts get in the way of a good story. (Mr Cornwell, I hasten to add, is meticulous in his research and is certainly not one of them.) And yet I would argue that if you can stick to the facts, then your story may well be all the better for it because, as the saying goes, truth is very often stranger than fiction.

History will always be open to interpretation, whether it is written as fact or incorporated into fiction. No matter how objective the writer tries to be, there will also be insurmountable obstacles to impartiality. Events and characters will always be filtered through our contemporary lenses and there will always be doubters and detractors, just as there are apologists. One writer's hero is another one's villain.
That is why I believe it is so important to work to ground rules in historical fiction. There are basic facts which should be rigidly adhered to. Yet even here we can run into trouble. Take for example Gore Vidal's Lincoln. The writer claimed that his work contained nothing but "agreed upon facts." But, as the president of the Abraham Lincoln Association, Frank J, Williams pointed out; Vidal did not tell us who had agreed them.
That's where, I believe, the author's note has a very important role to play. It gives the writer the opportunity to set the record straight, if necessary. If certain facts have been skewed or emphasized for the sake of the narrative, then it provides the chance to put things right. If liberties have been taken with locations, for example, for the sake of the narrative, then the writer can hold their hands up and say so.
A mature student of the Italian Renaissance once related how her tutor had recommended that before she started studying any academic literature she should read Sarah Dunant's The Birth of Venus to give her a flavor of the fascinating period. Surely that has to be one of the over-arching goals of the historical novelist: to so imbue the reader with a sense of wonder and passion about their chosen subject that they, too, are compelled to set off into the minefield of history without worrying too much about treading on a mine.
Related
Popular in the Community