New York City's West Side could be getting a lot more whimsical if plans succeed for an imaginative new park.
The Hudson River Park Trust this week announced plans to build an elevated public park and performance space atop a cluster of columns off the shore of the Hudson River. Dubbed "Pier 55," the project would replace the dilapidated Pier 54 near 14th Street.
Described by one official as a "Treasure Island," the proposed space would be an "undulating" landscape. Its 2.7 acres of "lush lawns and pathways" would be built at heights ranging from 15 to 71 feet above the Hudson's surface. Project representative Caren Browning told The Huffington Post the structure would cost an estimated $130 million, $113 million of which would be donated by billionaire business mogul Barry Diller and his wife, fashion designer Diane Von Furstenberg. The City of New York would contribute the remaining $17 million. Additionally, New York State would provide $18 million for the construction of a nearby public esplanade.
"Pier 55 will bring a 'Treasure Island' to New York's waterfront, providing a neighborhood amenity, regional resource, and citywide destination for recreation, great views, and inspiring outdoor cultural offerings," Adrian Benepe, senior vice president and director for City Park Development at the Trust for Public Land, said in a statement. "The Diller-von Furstenberg family's gift for this park project is the largest for any park in the city's history, and an affirmation of the need to keep building great parks for a growing city."
Construction of the park -- pending approval of the trust's board of directors -- is tentatively slated for 2016. The New York Times reports that the Army Corps of Engineers and the state Department of Environmental Conservation have to give it the nod, as well. Until then, feast your eyes on mock-ups of the project, below: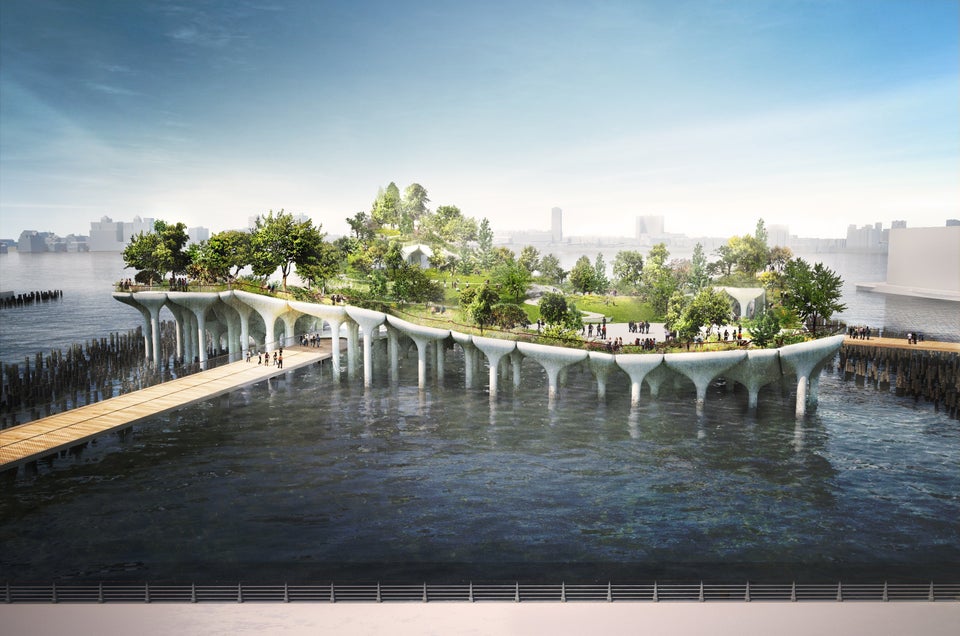 Heatherwick Studio/Risa Heller Communications/AP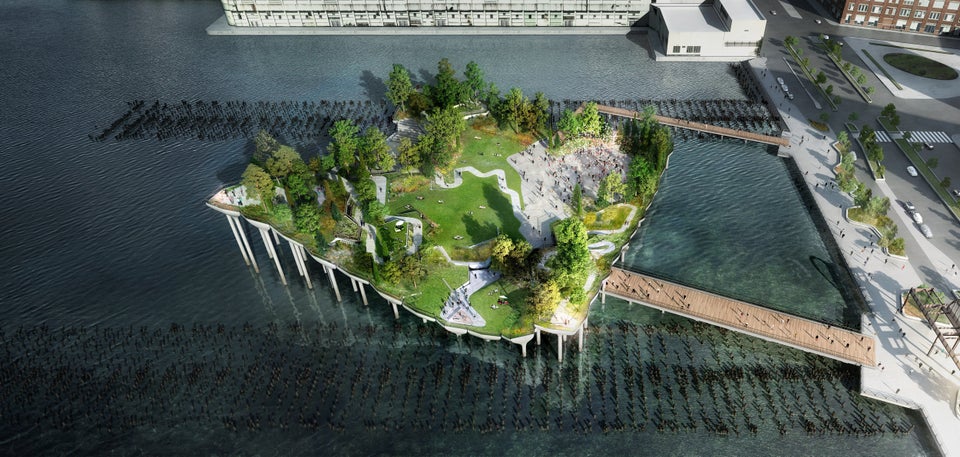 Heatherwick Studio/Risa Heller Communications/AP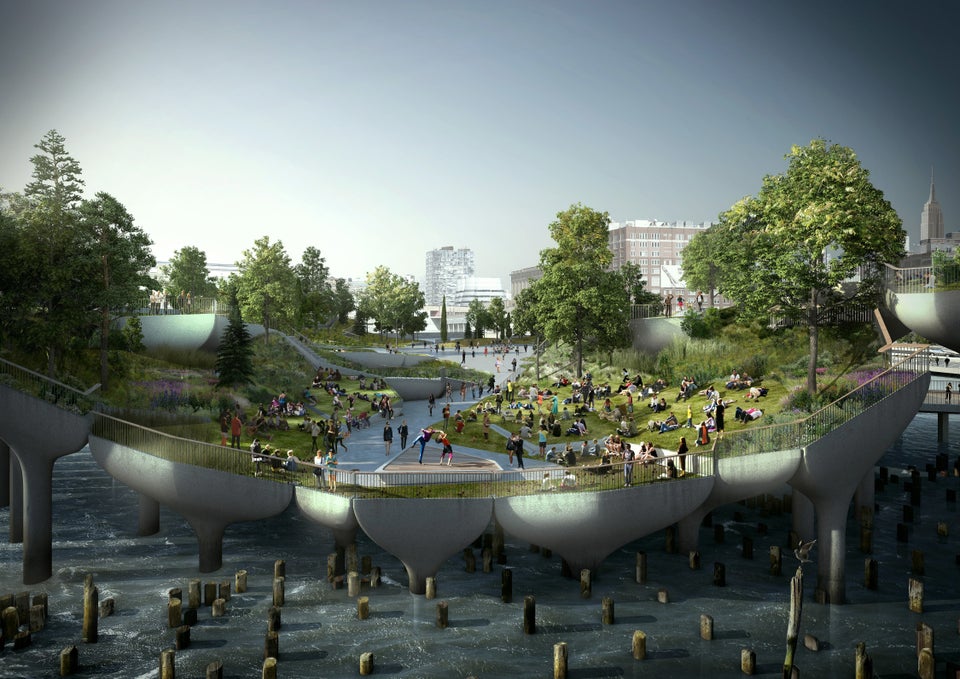 Heatherwick Studio/Risa Heller Communications/AP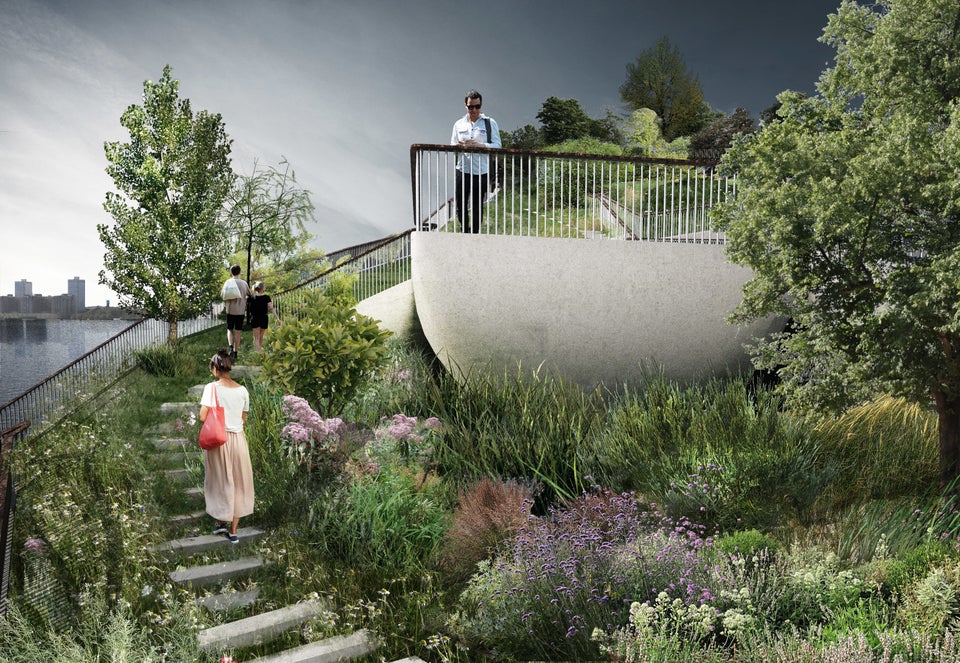 Heatherwick Studio/Risa Heller Communications/AP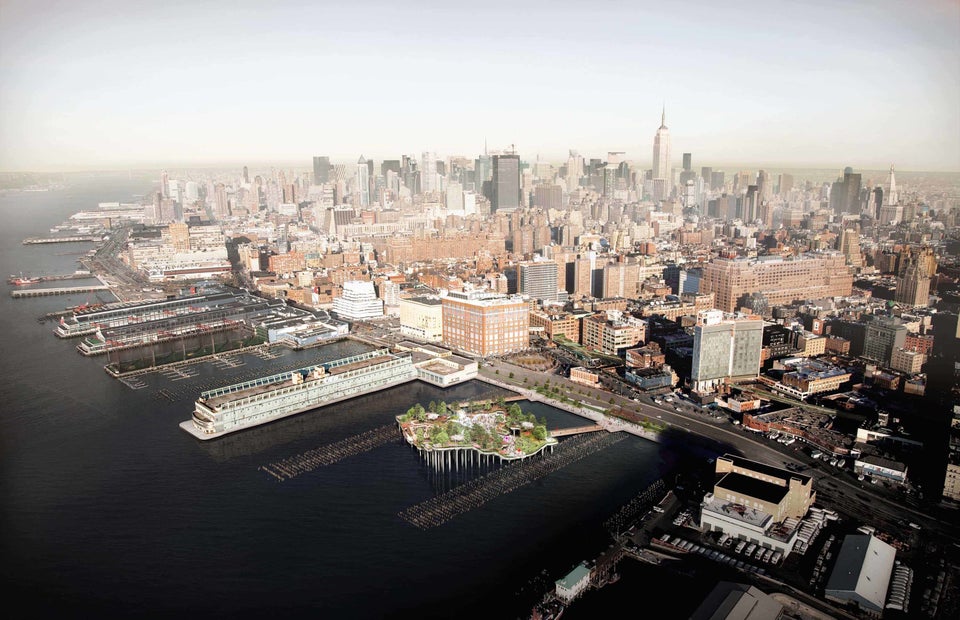 Heatherwick Studio/Risa Heller Communications/AP
Related
Before You Go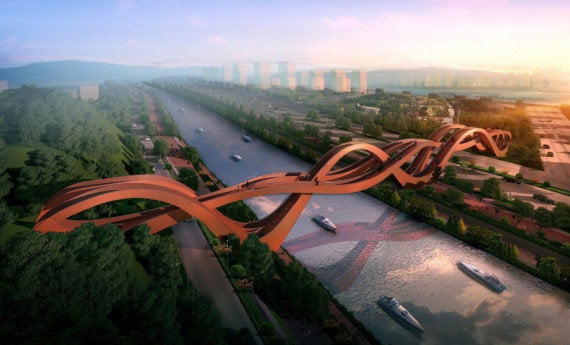 Architecture Of The Future