The U.S. Treasury Department on Monday urged lawmakers to reject several proposals designed to roll back existing rules governing derivatives.
Jack Lew, the new Treasury secretary, made the recommendations in letters sent to the House financial services committee ahead of a scheduled Tuesday vote on the five bipartisan bills. Versions of some of the measures have been approved by the House in previous years, though none have passed the Senate.
Lew's letters to Rep. Jeb Hensarling (R-Texas), committee chairman, and Rep. Maxine Waters (D-Calif.), ranking member, signal that the Obama administration intends to continue fighting efforts to amend the 2010 overhaul of U.S. financial regulation known as the Dodd-Frank Wall Street Reform Act.
"The derivatives provisions in the Wall Street Reform Act constitute an important part of the reforms being put in place to strengthen our financial system by improving transparency and reducing risks for market participants," Lew said. "These reforms should not be weakened or repealed."
Some had hoped that after President Barack Obama's reelection in November, the administration would eventually come around to the view that the law should be modified. Lawmakers and industry executives have been waiting three years to weaken some of Dodd-Frank's most onerous provisions, particularly those related to derivatives.
The spate of proposed laws to be debated on Tuesday include measures put in place to restrict taxpayer exposure to derivatives-dealing banks and to limit the risk posed by swaps taking place overseas.
All five proposals enjoy bipartisan support. Lew's letter could be interpreted as a warning to any House Democrats who are considering voting against the White House's wishes. "I urge members to oppose these bills and others like it that would weaken the important regulatory changes that Wall Street Reform has made to the derivatives market or in any way disrupt the ongoing rule-making process," Lew said in the letter.
Though the measures face an uphill climb, they have been successful in pressuring regulators at the Commodity Futures Trading Commission, where officials face stretched budgets and limited resources in implementing rules designed to curb risk in the products that fueled the financial crisis.
"Regulators are already addressing many of the issues presented in these bills through their rule-makings," Lew cautioned in the letter. "In many instances, legislation is premature and aspects would be disruptive and harmful."
Another House measure would effectively kill the CFTC's ability to apply its rules to U.S. affiliates of financial institutions operating overseas.
AIG, the bailed-out insurer whose derivatives activities brought the company to the brink of collapse in 2008, ran most of its swaps business out of London. Wrong-way bets on credit derivatives by a group of JPMorgan Chase traders led by the so-called "London Whale" caused more than $6 billion in losses last year and revived questions over whether some banks are "too big to fail".
Gary Gensler, CFTC chairman, has warned repeatedly of the risks posed to the U.S. financial system if overseas branches and guaranteed affiliates of U.S. banks are not subject to the same rules as if they were located in the U.S. Losses that occur overseas would undoubtedly be borne by the U.S. parent, Gensler has warned, subjecting the U.S. to risks that would "come crashing back to our economy".
Financial supervisors in Europe and Asia have decried Gensler's approach, and have lodged their complaints in letters to Lew and his predecessor, Timothy Geithner.
Gensler has not been deterred, however, and Lew's letter may signal to foreign regulators that Gensler enjoys Treasury's support.
Before You Go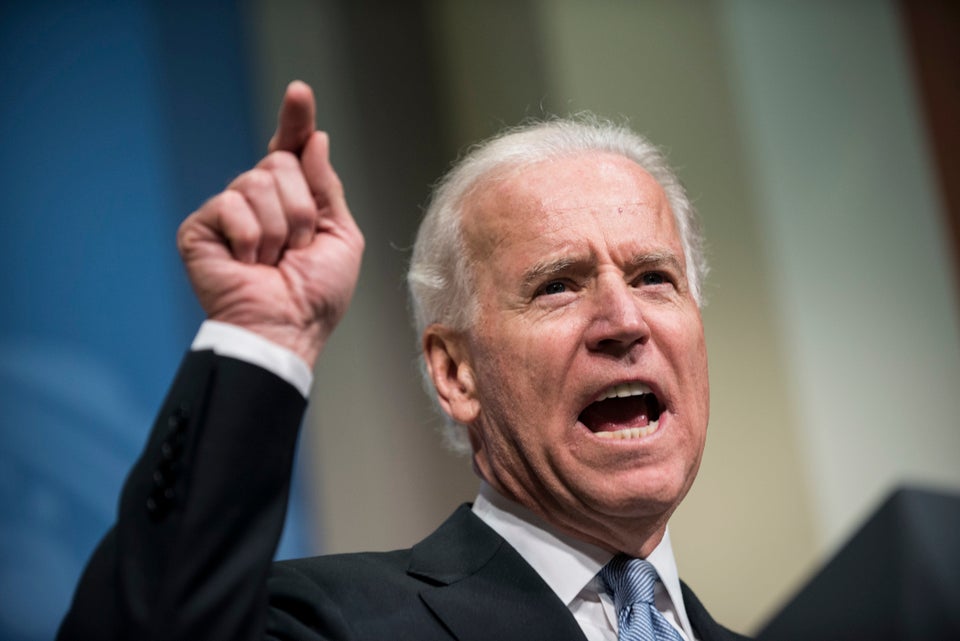 Obama Cabinet: Who's Staying, Who's Leaving
Popular in the Community