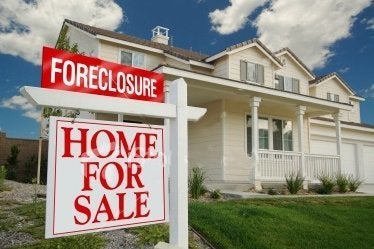 Is the Treasury Department finally going to help homeowners who owe more than their homes are worth get out from underwater? Maybe, maybe not.
At a background briefing Monday afternoon, a senior Treasury Department official indicated that the department is headed in the direction of writing down mortgage principal more often -- the one thing underwater borrowers need the most. Market observers and consumer advocates have long been calling for such a shift.
But hours later, Treasury spokesman Andrew Wiliams e-mailed the Huffington Post: "Treasury is NOT poised to roll out a major principal write-down program. As the [official] said, we are looking at a number of tweaks to existing programs to help reach more borrowers."
For more than 11 million underwater homeowners -- comprising nearly a quarter of all homeowners with a mortgage -- the mixed messages do little to assuage their fears that they're paying good money after bad.
Federal Deposit Insurance Corp. Chairman Sheila Bair, at a housing conference last Thursday, said her agency is "actively looking at principal write-downs" to help homeowners get sustainable and affordable loan modifications.
"We need to recognize the evolving nature of the mortgage problem," she said in her prepared remarks. "The initial phases of the crisis involved poorly structured mortgages that posed an affordability problem. Now we're dealing with underwater mortgages."
Writing down principal is "one possible way to encourage borrowers to stick with their mortgages," she said. "This could help reduce defaults, keep people in their homes, avoid costly foreclosures, and enhance the value of these loans.
"And we are approaching this issue strictly by the numbers, in keeping with our fiduciary duty to every bank receivership that we manage."
The senior Treasury official on Monday said he had consulted with Bair, and concluded that it's unlikely the economics would make sense for the FDIC but not for the Treasury. Presently, Treasury mostly relies on reducing interest rates and extending the life of the loan to modify mortgages in its signature mortgage modification effort, the Home Affordable Modification Program. Principal cuts comprise less than 10 percent.
Indeed, a recent study by state banking supervisors found that more than 70 percent of mortgage modifications actually result in an increase in principal. In other words, more than three out of five homeowners that get a mortgage modification end up owing more.
Related
Popular in the Community