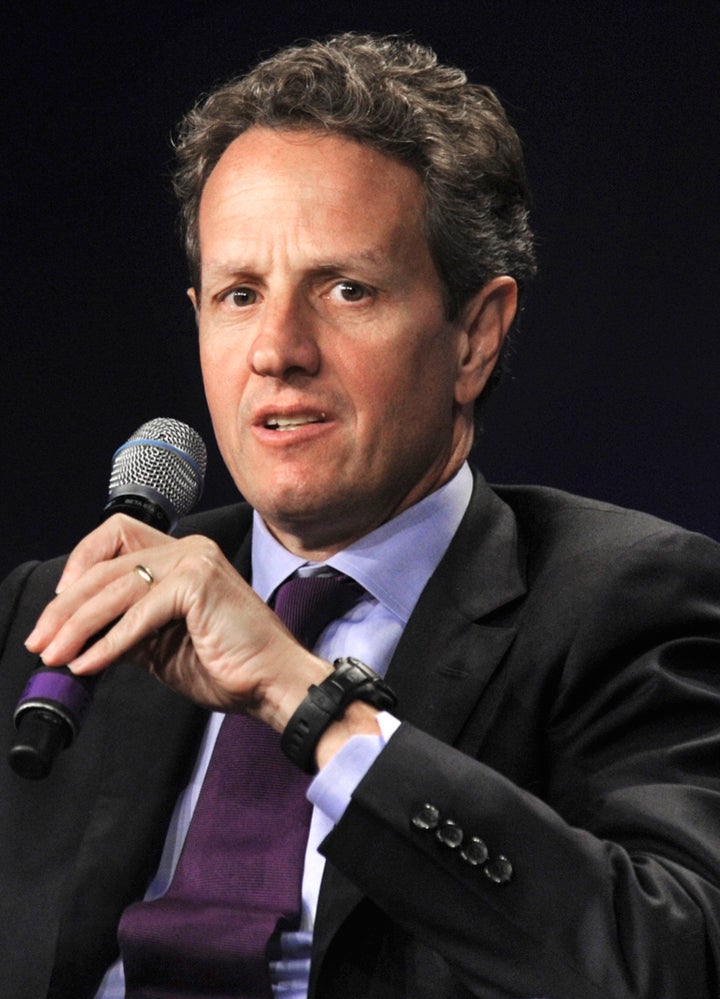 By Richard Cowan, Rachelle Younglai, Tim Reid and Caren Bohan
WASHINGTON (Reuters) - A small team of U.S. Treasury officials is discussing options to stave off default if Congress fails to raise the debt limit by the Aug. 2 deadline, sources familiar with the matter said on Wednesday.
Senior officials, including Treasury Secretary Timothy Geithner, have repeatedly said there are no contingency plans if lawmakers do not give the U.S. government the authority to borrow more money.
But behind the scenes, top Treasury officials have been exploring ways to prevent a financial meltdown that would be triggered if the government was unable to pay its bills on time, sources told Reuters.
Treasury has studied the following issues:
- Whether the administration can delay payments to try and manage cash flows after Aug. 2;
- If the Constitution allows Obama to ignore Congress and the government to continue to issue debt; and
- Whether a 1985 finding by a government watchdog gives the government legal authority to prioritize payments.
Mary Miller, assistant secretary for Financial Markets, and Richard Gregg, Treasury's fiscal assistant secretary, are leading the specialized Treasury team.
They have discussed, but the White House has dismissed, the option that Treasury could rely on the 14th Amendment of the U.S. Constitution to go ahead with bill payments even in the absence of a debt limit increase.
There has been growing speculation in Washington in recent days that Treasury could use the amendment -- which some argue says the government cannot renege on its debts -- to ignore the congressionally imposed limit on the amount of money the United States can borrow.
But White House spokeswoman Amy Brundage said, ``Despite suggestions to the contrary, the 14th Amendment is not a failsafe that would allow the government to avoid defaulting on its obligations.''
The Treasury team has also talked about the Government Accountability Office's 1985 assessment that Treasury has the authority to prioritize payments.
Michael Barr, a former Treasury official who worked closely with Miller, said he spoke with Miller and Gregg a month ago.
``They were exploring if there were any legal and practical alternatives. It was not obvious to them that the president has the legal authority to pick and choose who gets paid,'' he said.
The team has also spoken to the Federal Reserve about how the central bank -- specifically the Federal Reserve Bank of New York -- would operate as Treasury's broker in the markets if a deal to raise Treasury's $14.3 trillion borrowing cap is not reached on time. (Editing by Ross Colvin and Jackie Frank)
Popular in the Community