Dreaming of the perfect getaway where you can experience some of the world's most famous tastes and signature dishes? No need to dream because this fall, Le Dolci offers food enthusiasts a series of culinary adventures starting with a sweet tour of Paris and a gastronomic tour of San Francisco and the Napa Valley. The tasty expeditions will have you fully immersed in the kitchen by day, working alongside top local chefs, and spending your evenings sampling some of the finest local cuisine off the beaten path.
Le Dolci and its sister company Foodie-trips.com created the culinary tours with the idea that people not only want to visit a location but also to get into a kitchen and make the local cuisine with artisans from the region. Itineraries on all trips allow guests to immerse themselves in the local foodie scene, meeting and working with local food producers, suppliers and chefs.
"I have been fortunate enough to visit, meet and learn from some of the most wonderful food producers, suppliers, farmers and foodies from around the world," says Lisa Sanguedolce, owner of Le Dolci. "Foodie Trips is a way for me to share my experiences and introduce others to a global taste of what we do here in our own Toronto studio."
An agenda fit for singles, couples or best friends alike, Le Dolci will have your hands dirty by day -working alongside top culinary chefs and some of the region's top sommeliers - and in the company of other food and wine aficionados by night, experiencing the hidden gems each city has to offer.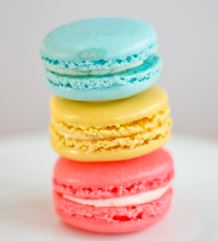 Paris - October 7-12, 2013: A week spent in the magical 'City of Lights' will leave you lost in food paradise, making croissants, éclairs, baguettes, breads and Parisian macarons, with visits to the local markets and indulging in a full three-course lunch made by guests in a local cooking school.
Pricing: Early Booking Special (until June 30, 2013): $1,650.00 pp; After June 30: $1,850 pp (flight and accommodation not included)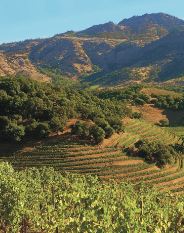 San Francisco and Napa Valley - November 3-8 2013: Immerse yourself in some of the region's greatest wines while capturing the essence of local favourites, including making sourdough bread with an artisanal producer, attending exclusive culinary classes, and enjoying fine wine in an unforgettable scenery with a private picnic on an estate vineyard.
Pricing: Early Booking Special (until August 15, 2013): $2,450.00 pp; After August 15: $2,600 pp (flight not included)