Cambodia feels like a magical, exotic and tragic destination to the Western traveler. The Angkor Wat temples around Siem Riep, accessorized with elephant rides and vermillion-clad monks are indeed majestic and surreal. On the road from Siem Riep to Phnom Penh, tourist attractions offer those with hearty palates the opportunity to sample spicy fried tarantulas and scorpions. Upon arriving in Phnom Penh, travelers bear witness to the wretched history that unfolded in Cambodia less than four decades ago. Indeed, visiting the Killing Fields and the Tuol Sleng Genocide Museum requires a stomach that is strong enough to digest a poisonous arachnid.
However, just two miles from the Tuol Sleng prison in Phnom Penh, where the Khmer Rouge tortured and murdered thousands, Bloom Training Centre and Café offers an unexpected urban oasis in which your eyes and taste buds can feast on world class, magically-decorated cupcakes, cakes and cookies. While you are enjoying the delicious treats, as well as air conditioning, fair trade coffee, free Wi-Fi and a the travelers' penultimate need -- a clean bathroom with a real toilet -- you help leave the city's tragic past behind by enjoying and affirming the artistry and the vocational training skills of a new generation of Cambodian women.
Bloom offers 12-week training sessions in which local women are taught the art and science of Western-style baking and decorating. They receive a Hospitality Certificate with a specialty in Cake Decorating. At the end of the Cambodian women's education, Bloom provides the promise of employment and a comfortable, supportive, environment in which to work. Over the next year or two, the women become world class cake decorating and sugar-craft professionals. To go along with the cakes, Bloom sells professional hand-made greeting cards, made by Bloom trainees and employees as well.
Bloom's specialized cupcakes come in 48 flavors, with eight featured each month. Featured flavors include great combinations such as White Chocolate Raspberry Cake with White Chocolate Ganache, Carrot Cake with Lemon Cream Cheese or Caramel Macadamia Tart with Vanilla Cream Cheese. If you plan to stay a while or are travelling during a special occasion, order one of Bloom's signature birthday and specialty art cakes.
Opened in 2010, Bloom Training Centre and Café is the brain-child of Ruth Larwill, a mother of two from Brisbane, Australia, who found she could use her passion for cake decorating to provide economic opportunity for vulnerable women in Cambodia. With the affirmation and encouragement of her church back in Brisbane, Larwill first visited Cambodia in 2006 and then relocated her family to Phnom Penh in 2009 to open the training center. Her eye for both whimsical and sophisticated design and her heart for empowering local women are evident as soon as you step in the café's iron-flowered door and set your eyes on the colorful cake samples and cupcake case.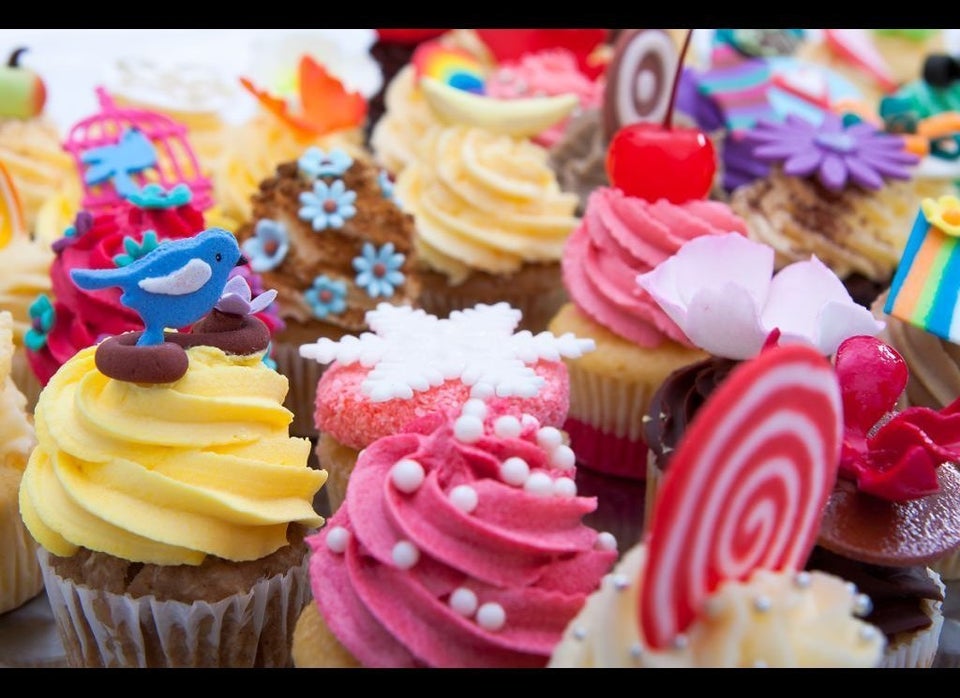 Treat Yourself at the Bloom Cafe in Phnom Penh
Related