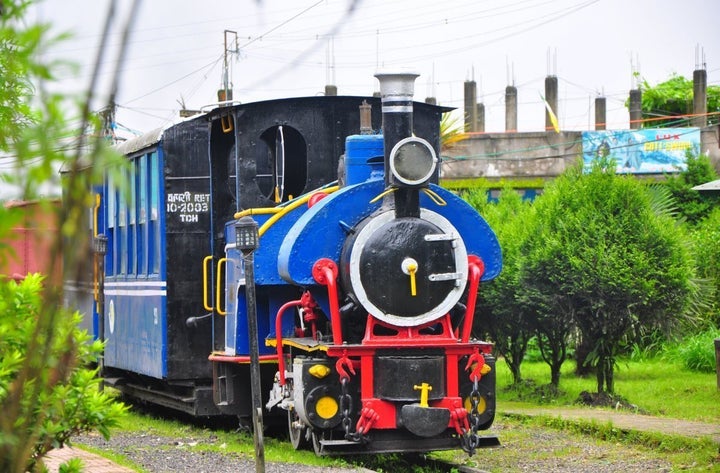 Thanks to a friend who was related to Queen Elizabeth's cousin, I spent a weekend at one of the grand stately homes of England. It was a glimpse into a vanished age as I discovered rooms that had not been used in decades.
The Windamere Hotel in Darjeeling also gives the feeling of going back in time, though in a more vibrant way, to when this hill station was a vital part of the British Empire. And its royal connections are impressive too; the hotel's bar was where the last King of Sikkim met a Sarah Lawrence student named Hope Cooke who later became the Chogyal's Queen Consort.
During the British Raj (or rule) Darjeeling was known as "Queen of the Hills", a "Little England" that was the summer seat of Government in the mountains when humid Kolkata (then Calcutta) was the second city of the British Empire.
The Windamere was a hilltop complex providing lodgings for "young English gentlemen." It became a hotel in 1939, and the decor has not changed since then. With white-gloved waiters who serve the tempting Anglo-Indian set menu in the candle-lit dining room each evening, and plenty of refreshments, including afternoon tea, it is a peaceful retreat from the bustle of the town below and a taste of Raj-era Colonial life in more ways than one.
To reach Darjeeling many fly to the local Bagdogra Airport, but I caught the night train from Kolkata to New Jaipalguri and then a "share jeep" to Darjeeling itself. Share jeeps are the cheap though not necessarily fast way to get around these parts. You can't argue about the price -- usually $4 or less -- but often jeeps are packed with 12-14 small Asian people. Westerners built on a larger scale may prefer to buy two seats; inquire through your hotel or at each town's jeep stand. Alternatively, reserve your own jeep or hire a driver.
The other way to ascend the hills is on the Unesco-listed Darjeeling Himalayan Railway, also known as the "toy train." Revered by rail enthusiasts, the tiny steam engine chugs slowly along the narrow tracks that have weaved between shops and traffic since 1881. It's atmospheric, but slow. An alternative is to take a short trip from Darjeeling or one of its many stations. Book ahead in high season.
Leaving Darjeeling, the share jeep to the Gangtok is delayed so it is a relief to reach the elegant Nor-Khill (which means House of Jewels). The dining room is a colorful combination of Sikkimese design and Western comfort, and the food incorporates local, Indian and Western elements. One night I sampled tongba, a "beer" made from hot water poured on fermented millet, served in a bamboo "tankard," and Sikkimese dishes included gyako soup -- noodles, cabbage, chicken balls and egg strips in a delicious broth -- along with spiced combinations of nettles, mustard leaves and bamboo shoots, all silver service of course.
Pelling in West Sikkim is renowned for its views of Mt Khangchendzongda, and a room with a view at the Elgin Mount Pandim means you can set the alarm for sunrise and watch the peak change colors without even getting dressed. Set in 8 acres of gardens, the Sikkimese Royal Family owned the building before it became a hotel. One of Sikkim's most important monasteries is a few minutes' walk away, and as it was a full moon or puja (offering) day 300-year-old Pemaygangste Gompa reverberated with monks' drumming and chanting.
The 6.30 a.m. jeep to Kalimpong forgets me, but it returns and by lunchtime I am in this bustling bazaar town, and ready for more colonial comforts at Silver Oaks, once the home of a British jute millionaire. The beautiful gardens are very relaxing after the traffic, but there are Tibetan monasteries to visit and horticulture to investigate -- the orchids at Holumba Haven, artfully placed amid two acres of terraced greenery and appealing homestay cottages, are delightful, especially in May and October.
My final stop was Cochrane Place, once home of the Magistrate of Kurseong, after which a maharajah used it as a summer palace, before the present owners took over in 1997. On a ridge 1.2 miles out of town the views are fabulous, mountains on one side and hot plains on the other. The brew of choice here is fine Darjeeling tea, though I do have another tongba. Three chefs produce Western, Indian and Chinese cuisine, while dedicated tea-blender Laltu simmers some innovative concoctions, including tea blended with local passionfruit.
You could just stop here and watch the clouds, nature and birds, but organic Makaibari Tea Estate is a short walk away and there I meet the charismatic owner Rajah Banerjee, who is a pioneer of biodynamic farming. I taste some exquisite tea, including Silver Tips Imperial, the world's most expensive brew, while hearing more about Makaibari's community projects and the estate's homestay program.
As a guest at Cochrane Place I also visited the tranquil grounds of Ambootia teas, now the largest biodynamic tea estate in the world, and sample some of the teas it exports to Europe.
Many people say the hill country is not like the rest of India. At times it is just as noisy and untidy as the rest of the country, but the views, the friendly people and the legacy of the British make this part of the world special.
Travel tips:
Take extra passport photos and photocopies of the ID and Indian visa pages of your passport.
Indian SIM cards are cheap -- about a dollar -- but you will need a photo and those photocopies.
Entry to Sikkim requires an Inner Line Permit (ILP). This is easily obtained in Kolkata or the Sikkim Tourism office in Darjeeling. Take a photo and photocopies.
Be patient: These areas are not dangerous, but travel overland can be slow as the roads are narrow and steep.
When to go: Late September to mid-November is usually clearest for views, but crowds and prices are at a premium. Spring can be changeable, but is also popular. Monsoon (June to early September) can be wet and cloudy, but the hills are quieter and more relaxed.
Stick to vegetarian street food while out, but the food at the hotels mentioned here is high quality, and spiced, but not overly "hot." If you do eat something that makes you feel unwell, my advice is better out than in.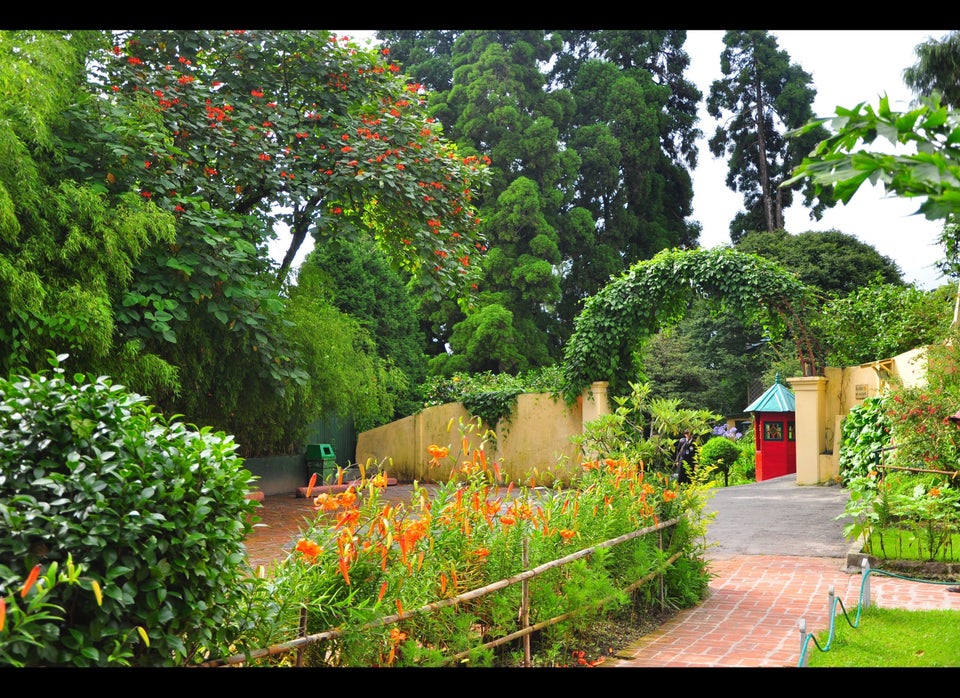 Colonial charm, tea and tiny locomotives
Popular in the Community