Running the inaugural Urban Mudder was like treating myself to an elaborate 3-course meal at a fancy restaurant. And man, was it delicious!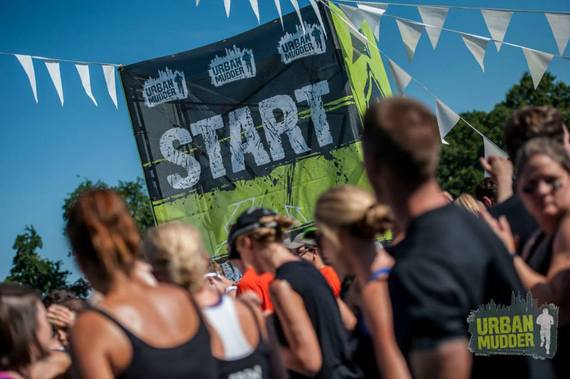 Affectionately known as Tough Mudder's "Cousin in the City," Urban Mudder is a brand new, 5-mile obstacle course that challenges the participants' physical strength and mental grit, while highlighting camaraderie, teamwork, and -- of course -- fun.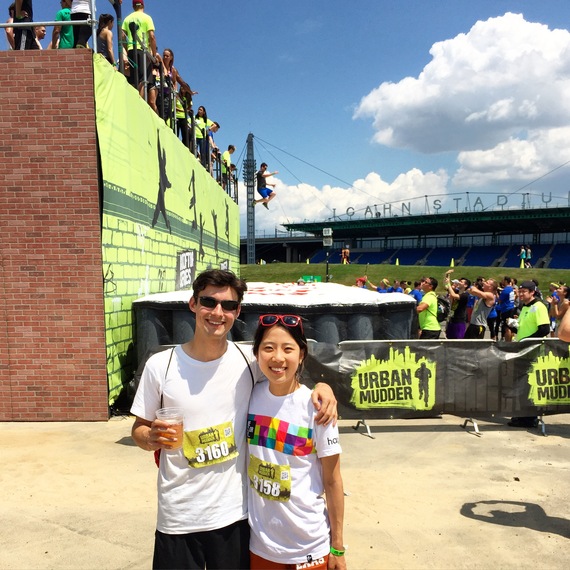 To fully warm up for our full course menu, my boyfriend and I started off with an "amuse bouche" - biking to Randall's Island, the venue for the event. Urban Mudder events are strategically located in or near major cities, allowing participants to access the site easily by public transportation. After a quick and efficient check-in process, during which we received our race bibs, we walked around the festival area while waiting for our wave to start.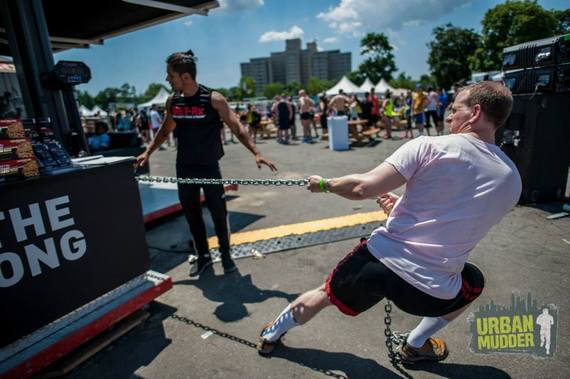 The festival area - before and after the main course (a.k.a. the race itself)--was an excellent "appetizer" to entice our appetite for the forthcoming physical rigor. The festival area featured a live DJ and an energetic host who pumped up the crowd, as well as a station to test your strength for great prizes.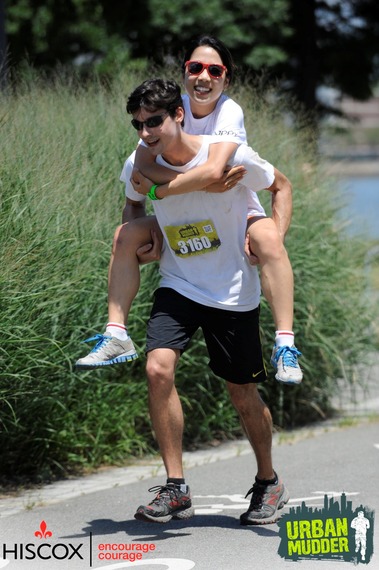 Once we sufficiently warmed up, my boyfriend and I waited in line for the "main course." The race began with a loop around the track field of Icahn Stadium, followed by barricade jumps. I have participated in a lot of obstacle races in the past year, but Urban Mudder was quite unique. Not only did it foster teamwork and friendliness among participants throughout the whole race, but it also featured an entirely new set of obstacles in an urban setting that I have never experienced before--forget those boring burpees and push-ups!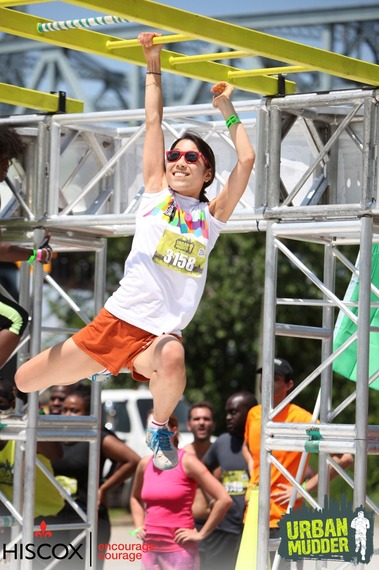 During the 5-mile course, my boyfriend and I crossed a spinning log, carried a long, heavy beam while ducking under blockades, and crawled under fences - all the while giving high fives and cheering on other participants next to us. While the line to partake in some of the obstacles were a bit long (but no one was in a rush to finish this fun race!), most obstacles were spaced out pretty evenly throughout the peaceful Randall's Island that I never felt crowded or rushed. I loved that Urban Mudder is an untimed event, encouraging participants to focus on teamwork and fun over competition.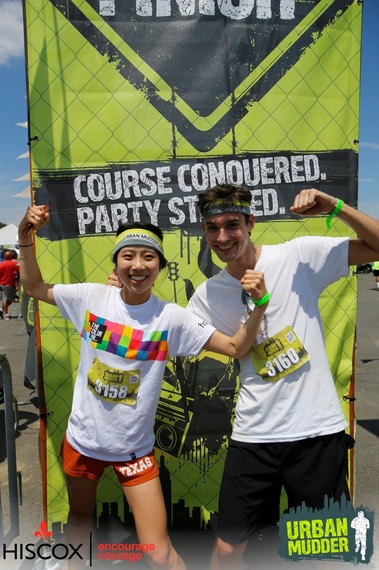 My favorite obstacle was the Rock and a Hard Place, where I had to push up between two walls to make my way over a pit of water. Perhaps the risk of falling and getting the feet wet got me even more excited to complete the task. I also enjoyed the final obstacle--the Rooftop Series. As I scaled the side of a brick wall, leaped between buildings, and finally jumped onto a giant airbag 20 feet down, I envisioned a scene from an action movie with me as the protagonist chasing after a villain.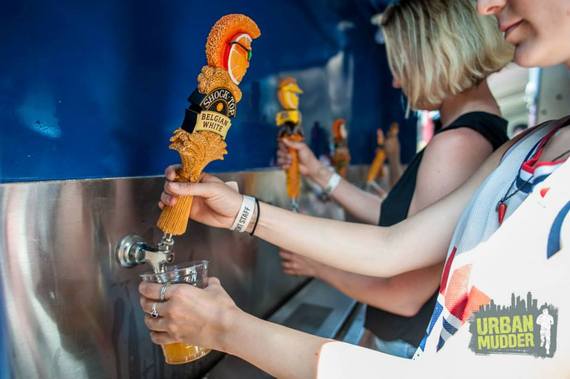 As my boyfriend and I crossed the finish line together, we were treated to some delectable "dessert" to reward our hard work. In addition to the live DJ, the festival area also featured food trucks serving delicious food, a beer garden with selections from local breweries, as well as photo booths and sponsor booths giving away cool prizes. This "dessert" was the perfect way to unwind and celebrate the accomplishments with our fellow racers. I would enthusiastically give 5 stars to the first ever Urban Mudder.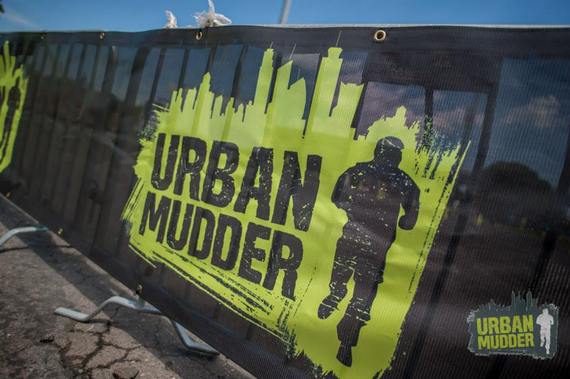 Calling all HuffPost superfans!
Sign up for membership to become a founding member and help shape HuffPost's next chapter