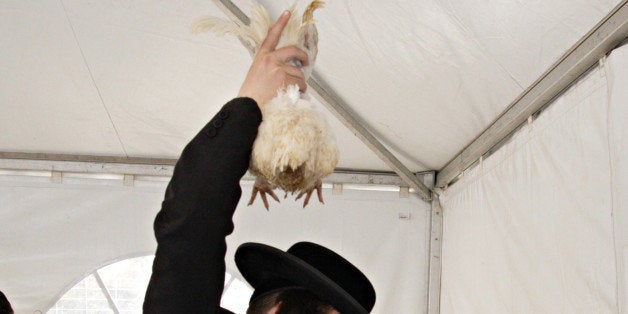 In response to complaints from animal rights activists, Israel's Ashkenazi Chief Rabbi has called for better treatment of the chickens that are held above people's heads and then slaughtered as part of the Yom Kippur atonement ritual known as Kaparot.
"I would like to remind you of the holy duty all year round to prevent any animal suffering and unnecessary pain, to make sure that they are transported properly and treated appropriately," the rabbi's letter reportedly said.
A group of Jewish leaders spoke out against using chickens for Kaparot just last year, pointing out that it violates Jewish law with regard to the care of animals, according to The Associated Press. Rabbi Meir Hirsch with the Neturei Karta ultra-Orthodox sect in Jerusalem told the AP at the time that he changed his mind about the use of chickens after hearing them squawk in distress in their cages.
"You cannot perform a commandment by committing a sin," he reportedly said.
Calling all HuffPost superfans!
Sign up for membership to become a founding member and help shape HuffPost's next chapter