By Mara Acel-Green, LICSW
It takes a village to raise a family--and well-trained therapists are important members of that village. When I speak with expectant families I challenge them to model for their children, right from the beginning, the kind of community they want to be a part of and how to ask for and receive help. Help comes in many forms, including professional help. Unfortunately, far too often, mothers and families are not connecting with the professional help they need.
We know that treatment works, and yet only 17% of women with postpartum depression will get treatment. There are a lot of reasons that this numbers is so low, including lack of screening and referrals, but that is only part of the story. One of the barriers to receiving help is sometimes not knowing what to ask for or who to ask.

A number of years ago, I co-facilitated a workshop for women who were pregnant, or considering becoming pregnant, after previously experiencing postpartum depression. I recall one expectant mother looking at the group through her tears and saying that the workshop had given her hope that it does not have to be so bad this time. She said she was previously dreading the postpartum period, but now understood that it does not have to be so hard. Her experience was the story of many women I see who were undiagnosed and untreated with a perinatal emotional complication during a first birth, and now have deep trepidation and fear about subsequent pregnancies and the postpartum period. These are the unidentified and untreated women who struggle without knowing that it can be better. (Perinatal emotional complications are feelings and behaviors that cause mothers distress and interfere with their functioning, including depression and anxiety across a spectrum of severity; the spectrum includes normal pregnancy and postpartum adjustment and stress, as well as baby blues, depression, anxiety, and panic disorders.)
So how do you find these elusive, well-trained professionals you might ask? First, make sure you let your birth or postpartum OB or midwife know that you are seeking support; they keep lists of resources. Then call your insurance and explore your mental health coverage, both in-network and out-of-network. (If you have out-of-network coverage you can generally use therapists who do not take insurance and submit it back to your insurer. Ask your insurance plan about this.) If you are using insurance, ask for names of therapists that specialize in pregnancy and postpartum (perinatal) depression, anxiety, and OCD. For additional names contact Postpartum Support International (PSI), which keeps state by state resources that anyone can access by calling the warmline (not a hotline, but a place you leave a message and someone calls you back), or check out their web listings, which often provide a list of clinicians. If you are among the small percentage who find themselves with emergency mental health needs, do not hesitate to go straight to the ER; the staff there will talk you through your next steps.
Not sure what questions to ask? Check out the ones below. Remember that just because someone is qualified does not necessarily mean that he or she is a good fit for you. Personality and style matter. Plan on meeting a therapist a couple of times, but if you do not think that a particular professional is a good fit for you make an appointment with someone else. It is critical that you feel that you can talk to this person.
Questions to ask:
1) Are you licensed by the state as a mental health clinician, social worker, psychologist, or psychiatrist?
2) Do you have experience treating pregnancy and postpartum mood and anxiety disorders?
3) Do you have community connections if I need support in addition to therapy like support groups?
4) Do you have experience with short-term treatment interventions?
5) Do you accept insurance? If not, do you provide receipts for out of network benefits? Do you offer a fee adjustment if needed?
What do you do if you already have a therapist? Do you need a new one? That is a great conversation to have with your clinician during pregnancy. Some therapists will suggest that you work short-term with someone else if they feel that post-partum issues are outside their experience area. (This is true for anything that might come up in the therapy.) Don't hesitate to ask. As care providers our priority is making sure you get the best treatment and care available, with us or with someone else when indicated. It does not hurt our feelings to refer you to someone else when doing so is in your best interest. That's part of our job!
It takes strength to ask for and receive help. That being said, I have had clients say treatment saved their lives. It is my experience the sooner you ask for help, the sooner you will be on the path to feeling like yourself. Ask for help before your situation becomes intolerable--no need to wait for a crisis. Also, remember that 20% of women experience depression during pregnancy. Don't wait until after the birth to seek help if you need it sooner. Pregnancy and parenting is hard enough without the added layer of anxiety or depression. Get help now and get on a path back toward yourself.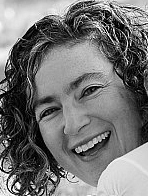 Mara Acel-Green, LICSW, is a psychotherapist in Belmont, MA. In addition to her private practice and adjunct faculty position at Northeastern University, Mara is the President of the Board of Directors of Healthy Mothers, Healthy Babies of Massachusetts.
Related