Kimberly Fink was just 32 years old when she was diagnosed with uterine cancer in 2011.
While the disease took physical, mental and emotional tolls on the Alabama native, she found a silver lining and co-created a beauty subscription box to "fuel the fight" against cancer.
"I found many people wanted to support me, but they just weren't sure how to continue that support after the initial phone call or card," Fink told HuffPost Style. "It's a common cancer experience to find yourself in the middle of your battle with less people around to lean on."
TreatMint Box is the first-ever gift-based subscription box for women and men battling cancer. Its contents -- inspirational note cards, organic beauty and skincare products, nourishing foods and stylish accessories with uplifting messages -- are nestled inside a keepsake box.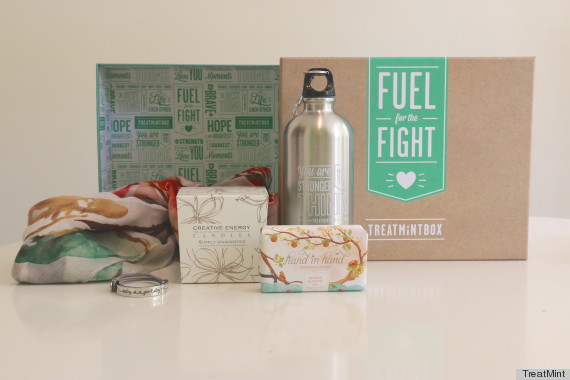 "Choosing the right items is important to me. I want the box to be filled with both comfort and inspirational items. Keeping your mind in a good place is half of the battle, and I think people benefit from visual reminders of their own strength," said Fink.
We certainly felt the love and care as we delved into the well-curated TreatMint Box, which includes the company's own products that speak specifically to the cancer experience. "I can't stress enough how [continued] support is so mentally healing," added Fink.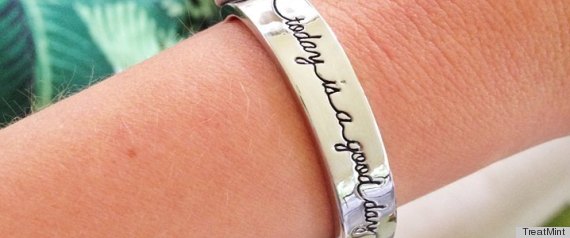 Subscribers have the option to purchase one box at $50 or subscriptions for three months ($136), six months ($270) or one year ($540). The gift's impact is even greater with 10 percent of sales going to organizations that provide services to the cancer community. Fink is also in the process of creating the product for kids.
"I've never thought about TreatMint Box as just about the items in the box -- those are just a plus," said Fink. "I wanted to create an easy way for friends to connect when they don't know what to say or do."
Related
Before You Go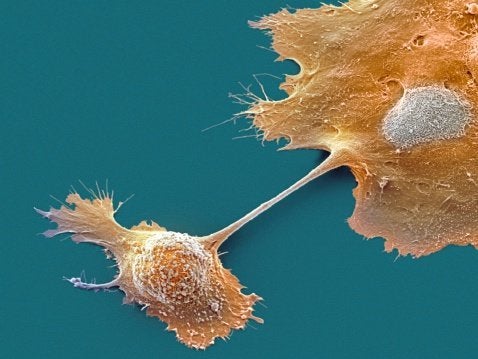 10 Facts About Cancer That May Surprise You