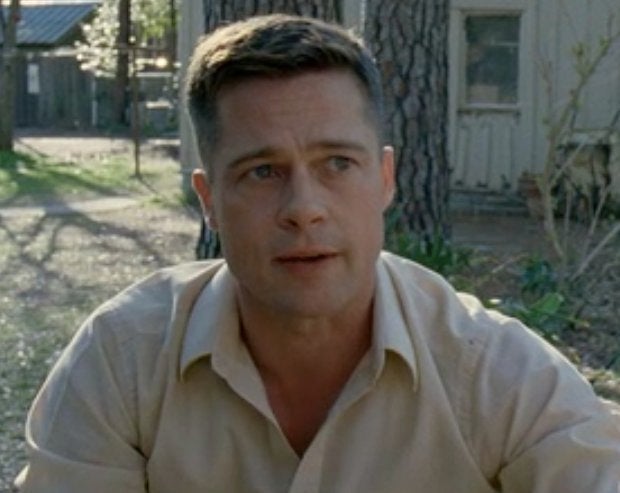 While big muscles, superhero bluster and wedding-related insanity are already heating up the box office this summer movie season, it's a long-awaited tale from a legendary filmmaker that is serving as the most highly anticipated release for true movie connoisseurs.
Terrence Malick, a two-time Oscar nominated writer and director who makes up for the sparcity of his releases with their often lush textures and stories, is set to debut his eighth directorial feature, "Tree of Life." Sporting an all-star cast featuring Brad Pitt and Sean Penn, it tells the story of a child growing up in the 1950's with parents practicing wildly divergent personalities and methods.
In this exclusive clip, Pitt, the father, teaches his son Jack -- who will grow up into Penn's character -- to fight and defend himself. The aggression straddles the border between caring and reckless, with Pitt's determination and clenched jaw leaving the viewer questioning whether he's nurturing or something darker.
Here's the film's synopsis; check out the clip below it. The film opens May 27th.
From Terrence Malick, the acclaimed director of such classic films as BADLANDS, DAYS OF HEAVEN and THE THIN RED LINE, THE TREE OF LIFE is the impressionistic story of a Midwestern family in the 1950's. The film follows the life journey of the eldest son, Jack, through the innocence of childhood to his disillusioned adult years as he tries to reconcile a complicated relationship with his father (Brad Pitt). Jack (played as an adult by Sean Penn) finds himself a lost soul in the modern world, seeking answers to the origins and meaning of life while questioning the existence of faith. Through Malick's signature imagery, we see how both brute nature and spiritual grace shape not only our lives as individuals and families, but all life.
Popular in the Community