These tents will take your camping experience to a whole new level.
Each so-called "portable treehouse" is strapped to three trees, as seen in the video above, suspending sleepers (and up to two bedfellows for the larger models) in mid-air.
"Camp with the comfort of a hammock and the security of a tent," says the video by DavidWolfe.com.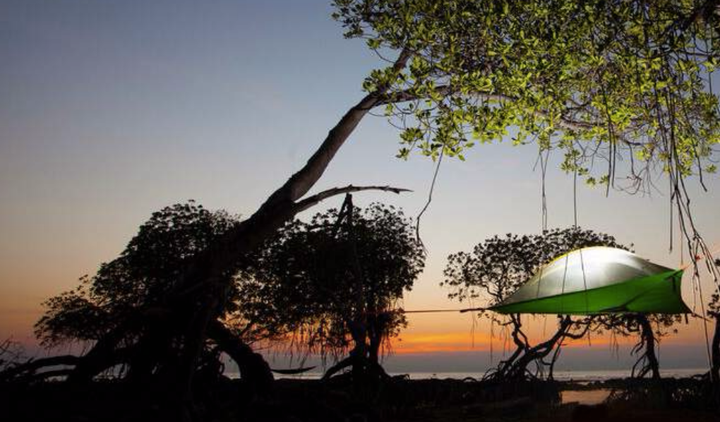 The tents, designed and sold by the London-based company Tentsile, may seem to be the stuff ultimate camping dreams are made of. But the design was actually conceptualized to be the dream green camping experience.
"You're off the ground, so you're not damaging any of the fauna or flora on the floor," Robert Shirley-Smith, Tentsile's head of sales in North America, told The Huffington Post. "No mole homes get trampled, no grass gets damaged, no flowers get damaged."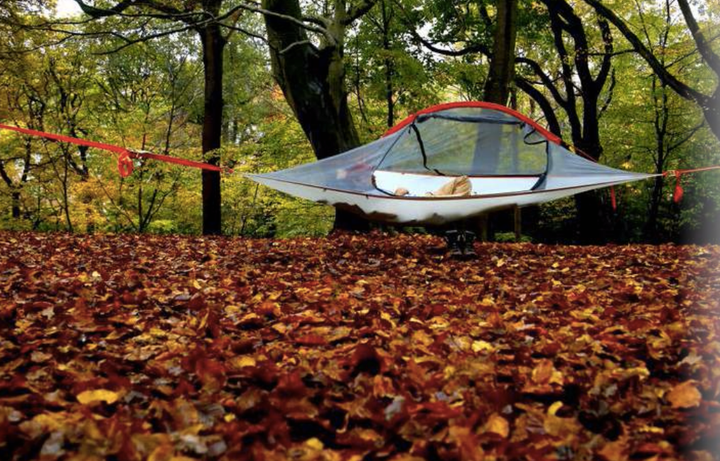 And as long as you don't stay in one spot for too many nights in a row, everything growing below you will get enough light to keep growing, he said. "You can basically camp out and not have a physical footprint."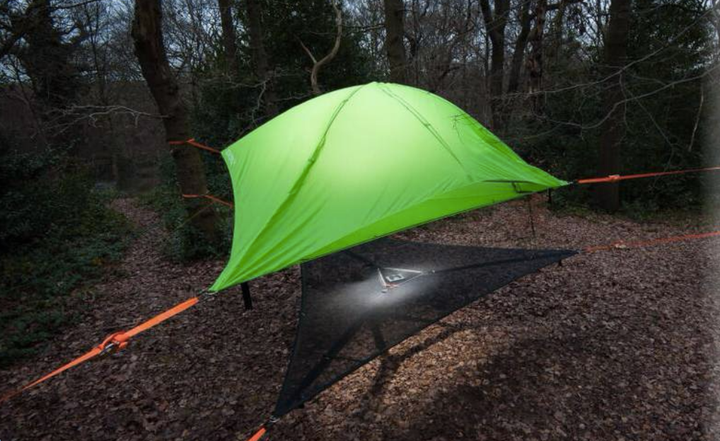 Tentsile started selling tree tents in 2013. The inspiration came from Shirley-Smith's brother Alex long before then, he said. The Ewok village in the 1983 Star Wars film "Return of the Jedi" sparked Alex's interest in tree architecture and, after he pursued training as an architect, led to the design of the tree tent.
The idea was to create a living space in the trees that was affordable, habitable and eco-friendly.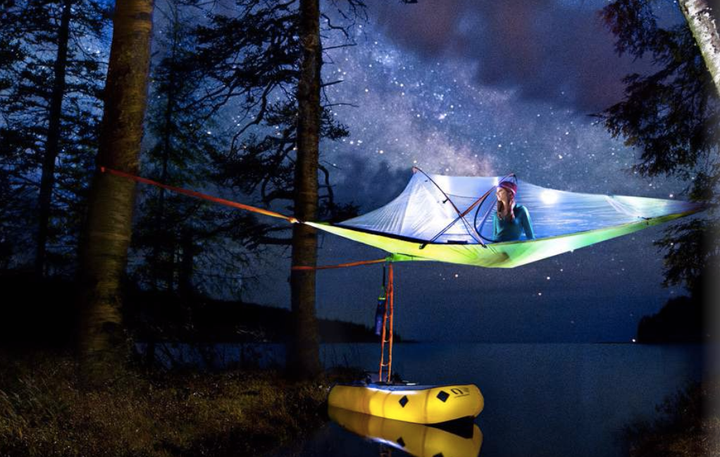 Another way the company has stayed true to its green roots is its policy to plant three trees for every tent sold on its website. Tentsile partnered with the non-profit WeForest to get the trees planted.
"You need three trees for every tent, so we thought we'd plant three trees for every tent," Shirley-Smith explained. "This is something we've been doing literally since the beginning of our company.
"We've planted a good number of trees now."
The tents range from $350 to $650 and can be shipped to most places around the globe. Each one comes with all the equipment you need to set it up, including a rain cover (but not including the trees). The company also sells accessories like lightweight ladders, spare straps, tree protectors to prevent bark damage at camps longer than a few days, and even drink holders.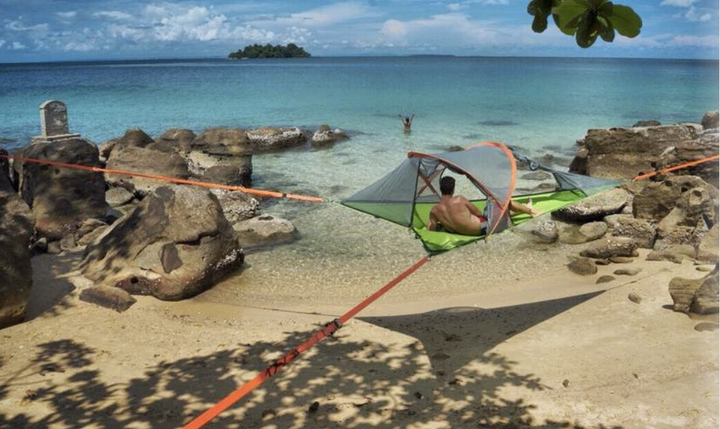 And while Shirley-Smith said the tents are easy to set up after watching a 10-minute instructional video from the company, he cautioned that Tentsile strongly recommends a four-foot height limit for suspending the tent. The higher and other extreme setups in this video and on the company's website were done by professionals, he added.
"We strongly urge: If you don't know what you're doing, you shouldn't be doing it," he said.
Still, waking up suspended in the trees beats the backache that comes from a deflated air mattress.
Sarah DiGiulio is The Huffington Post's sleep reporter. You can contact her at sarah.digiulio@huffingtonpost.com.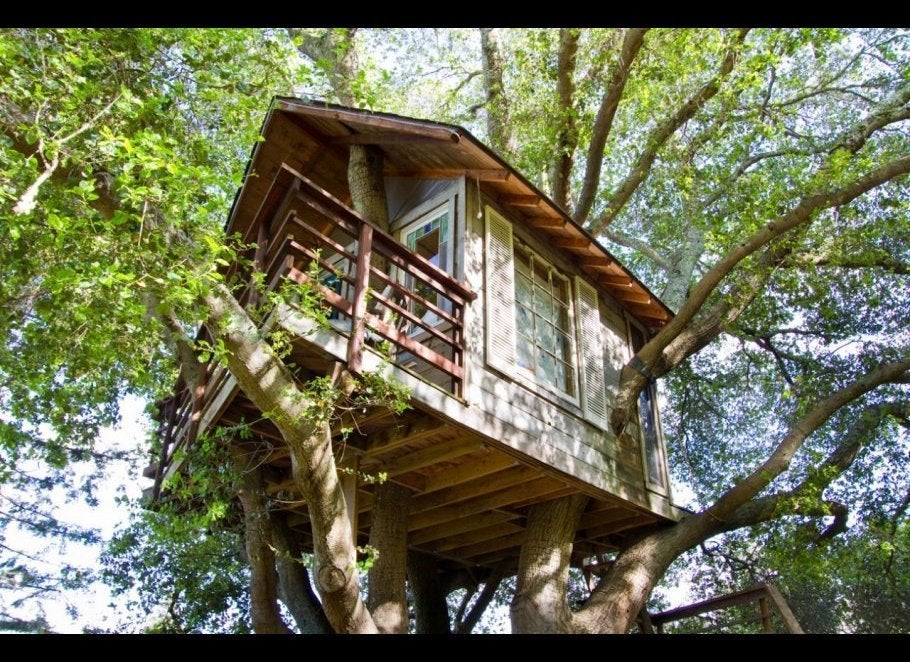 Treehouses You Can Live In